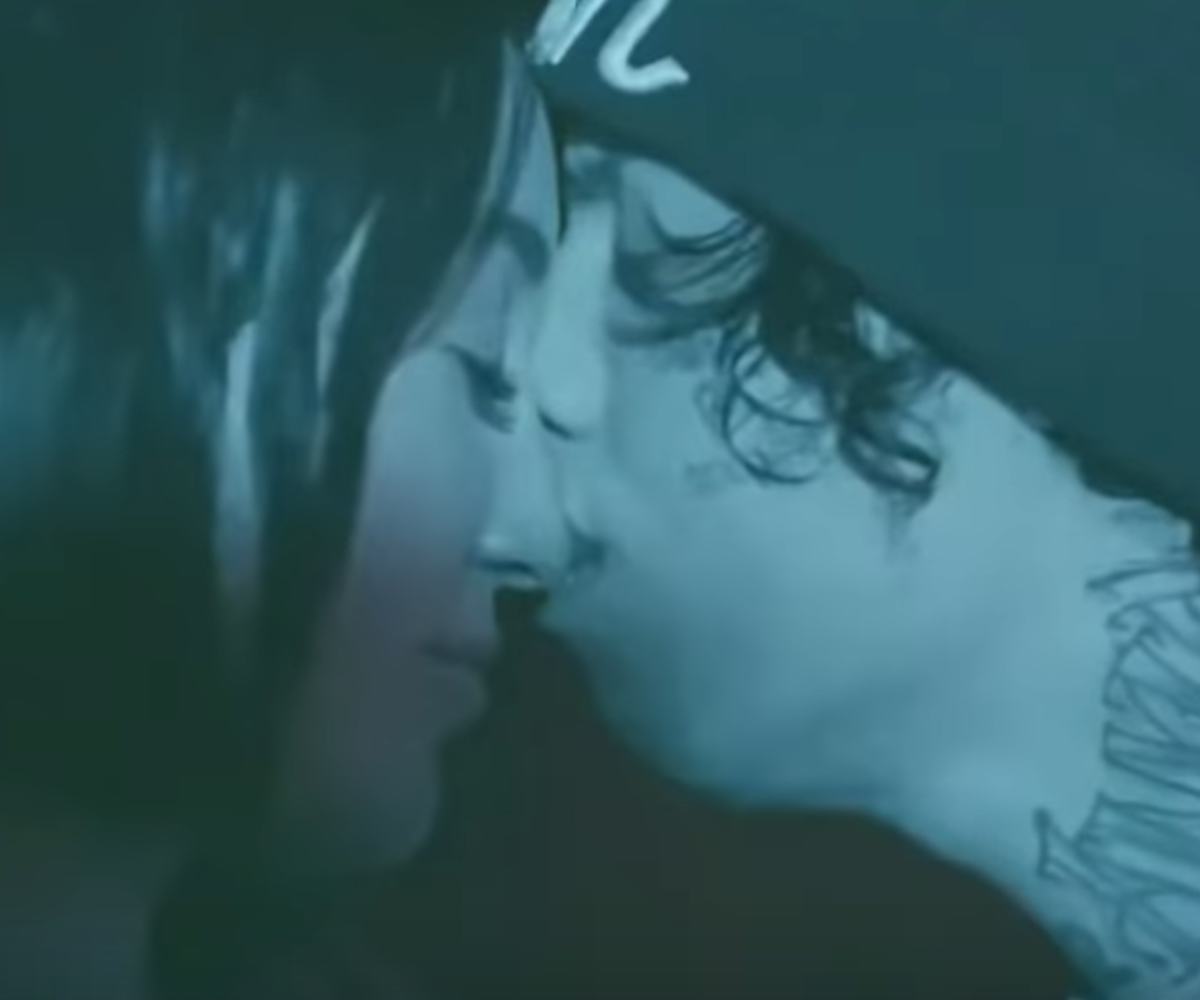 Screenshot Via YouTube.
Noah Cyrus Goes Against Lil Xan, Releases Their PDA-Filled Video
Despite their extremely messy and very public breakup, Lil Xan and Noah Cyrus' fleeting romance has been memorialized in a PDA-filled video for their song, "Live or Die." Like, imagine that VMAs smooch but for three whole minutes.
According to E! News, Noah released the video yesterday to everyone's surprise. But why? Because her new EP, Good Cry, is supposed to come out this Friday! 
The song itself was released for radio back in August, but in the wake of their split, Cosmopolitan reported that Xan refused to let the video see the light of day. After all, it is a pretty mushy ode to their (fleeting) romance that's jam-packed with lines like "When you lay by my side, I see the whole world through your eyes/ Ride or die, you and I." 
Now, the only question remaining is whether or not Cyrus will continue performing the song when her tour begins this Saturday. Watch the video for "Live or Die," below.