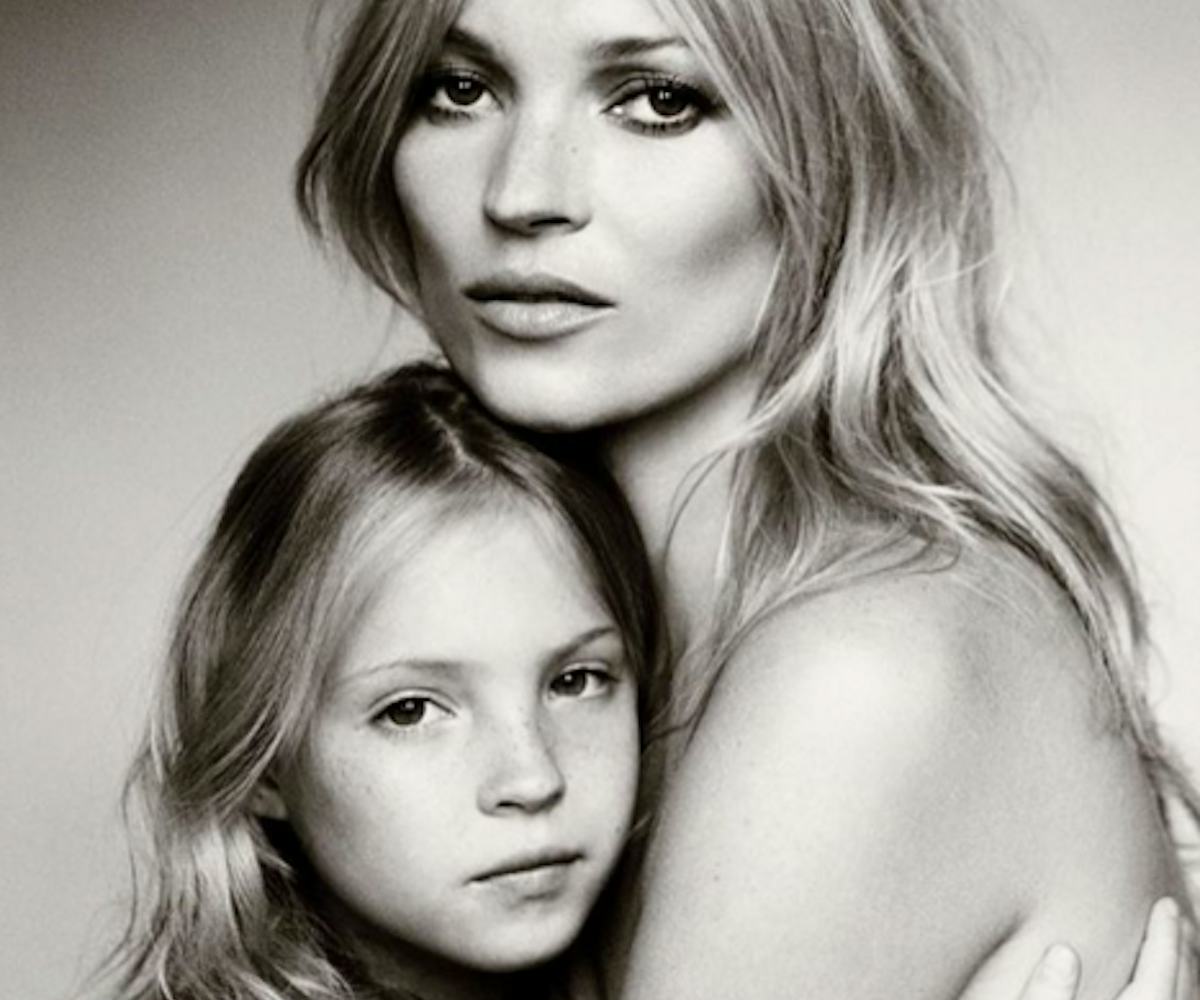 Photo via @mossbossss/Instagram
Kate Moss' Daughter Just Landed Her First 'Vogue' Cover
Even though Kate Moss is supposed to announce her retirement sometime this year, her legacy in the modeling world will live on in the form of her daughter, Lila Grace. Today, the 13-year-old makes her big debut on the most recent issue of Vogue Italia, wearing Versace alongside her mother.
Photographed in a series of endearing and intimate black-and-white shots by Mario Sorrenti, the resemblance between the two is absolutely striking. (Kaia Gerber and Cindy Crawford better watch out.) We thought that Kate's half-sister, Lottie, was going to steal the spotlight after landing her first magazine cover on L'Officiel Netherlands, but now it looks like she might have to share it with her niece. 
Kate made her mark on the fashion world and managed to make it last for decades. Now, it appears that the icon's descendants are ready to take over the reins and lead from here. From what we can see, the Moss name is in good hands. Check out Lila Grace's spread in the posts from Instagram, below.