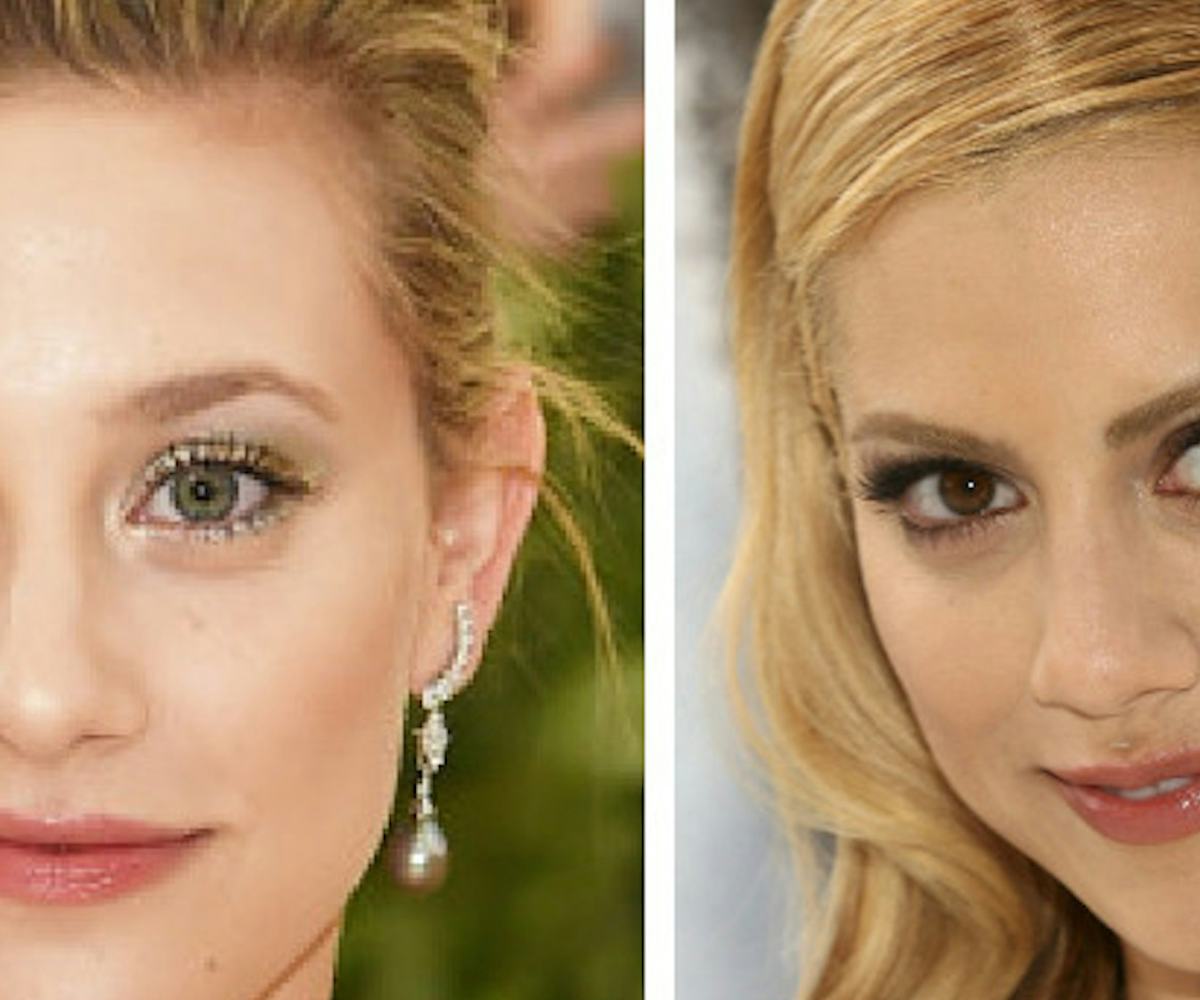 Photo by Jamie McCarthy, Frederick M. Brown/Getty Images
The Internet Thinks Lili Reinhart And Brittany Murphy Are Doppelgängers
After 'Riverdale' star's Met Gala debut
On Monday night, Riverdale's Lili Reinhart made her Met Gala debut. And while most people freaked out over the red carpet debut of Bughead, another contingent of Twitter was focused on something else: Reinhart's striking resemblance to the late Brittany Murphy. And we have to admit, they have a point.
According to Reinhart, the Murphy comparisons are nothing new. In an interview with BuzzFeed last year, Reinhart spoke about people constantly remarking on the resemblance. "Everyone says Brittany Murphy—everyone," Reinhart said. "They think I'm her reincarnated. There are a lot of pictures of us side by side where we look crazy-alike. If you just Google Lili Reinhart and Brittany Murphy, you'll see it."
That said, no one can replace Murphy, who sadly passed away from pneumonia in 2009. However, she'll always be remembered for her incredible work in cult classics like Drop Dead Gorgeous, Clueless, and Girl, Interrupted.