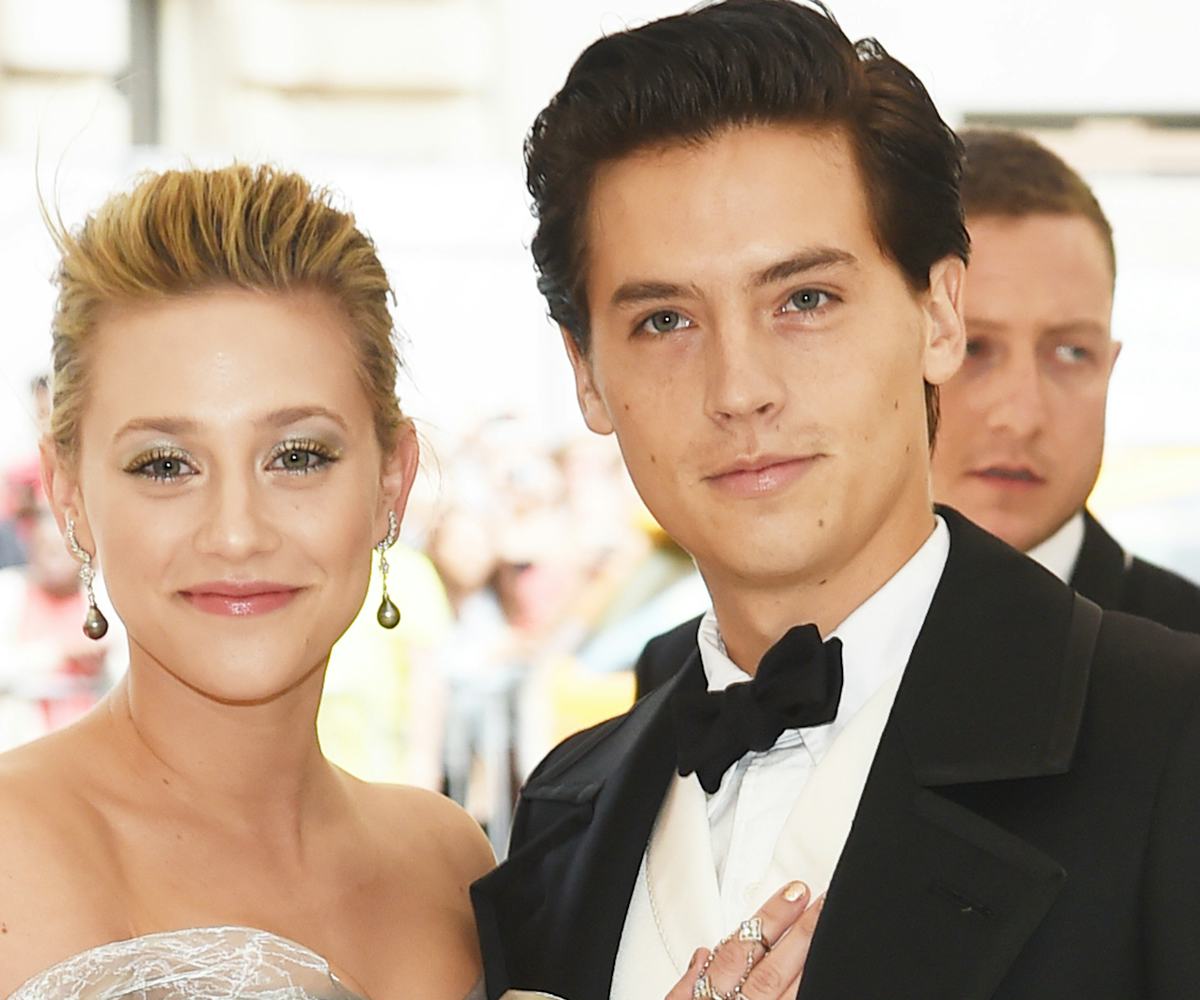 Photo By Jamie McCarthy/Getty Images.
Fans Are Freaking Out About A Lili Reinhart And Cole Sprouse "Breakup"
Not to worry, all is well
Riverdale's Cole Sprouse and Lili Reinhart have been a much speculated upon IRL couple for quite some time now, but they've always kept things pretty quiet. However, Reinhart and co-star KJ Apa sent fans into a tailspin on Tuesday with a couple of troll-y comments hinting at a potential breakup.
Earlier this week, former NYLON cover star Camila Mendes posted a photo of a few of the Riverdale castmates, including Cole, chilling on a boat. Eagle-eyed fans were quick to notice that Reinhart was nowhere to been found, which led Apa to leave a cheeky, "Omg.. Coles not sitting next to lili..." comment underneath the pic.
Reinhart, ever the good sport, responded in kind: "They must've broken up"—a comment that sent fans into a frenzy. 
It even got to the point where Mädchen Amick, who plays Reinhart's mom on the show, gave the two a jokey scolding: "Oh stop trying to break the internet."
No worries though, as it was obviously all in good fun. As multiple fans noted, Reinhart was in North Carolina visiting family over the holiday weekend. Not only that, but she and Sprouse are also allowed to hang out separately whenever they want (shocking). So to all the "Colemila" shippers in the comments, please have a seat.