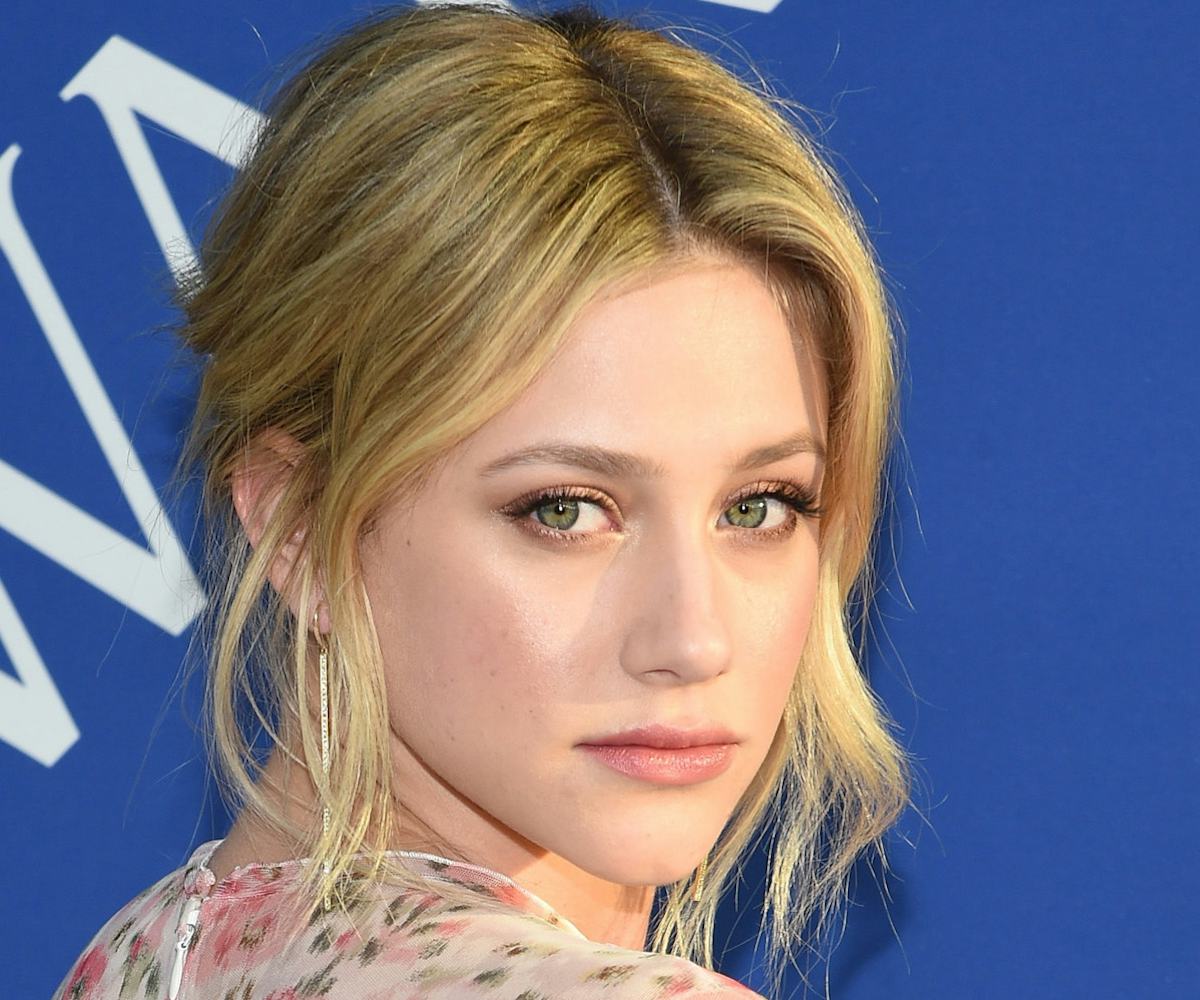 Photo by Dimitrios Kambouris/Getty Images
Lili Reinhart Will Always Stand Up To Body-Shaming
"Maybe some people find that obnoxious, but I felt the need to say, 'No. I'm not pregnant.'"
Lili Reinhart is no stranger to speaking up when it comes to battling body-shaming. However, she just admitted that one particular incident did affect her self-esteem.
Speaking to Entertainment Tonight at the CFDA Awards earlier this week, Reinhart opened up about having to shut down invasive speculation earlier this month after an "unflattering" photo of her spurred pregnancy rumors.
"It was bugging me and at first it was really upsetting," Reinhart said. "I'm 21—I'm not pregnant, I don't want people to think I'm pregnant if I'm not pregnant." And while she admits that "it did take a hit to my self-esteem for a second," Reinhart said she wasn't about to let that ruin her day. She also told the publication that while she could have paid the rumors no mind, that's just "never really been my style."
"Maybe some people find that obnoxious, but I felt the need to say, 'No. I'm not pregnant,'" she continued, before slamming the people who feel "the need to make my weight a topic of conversation."
"It's just the world we live in," she said. "I'm going to always speak out about something that I feel I need to talk about."