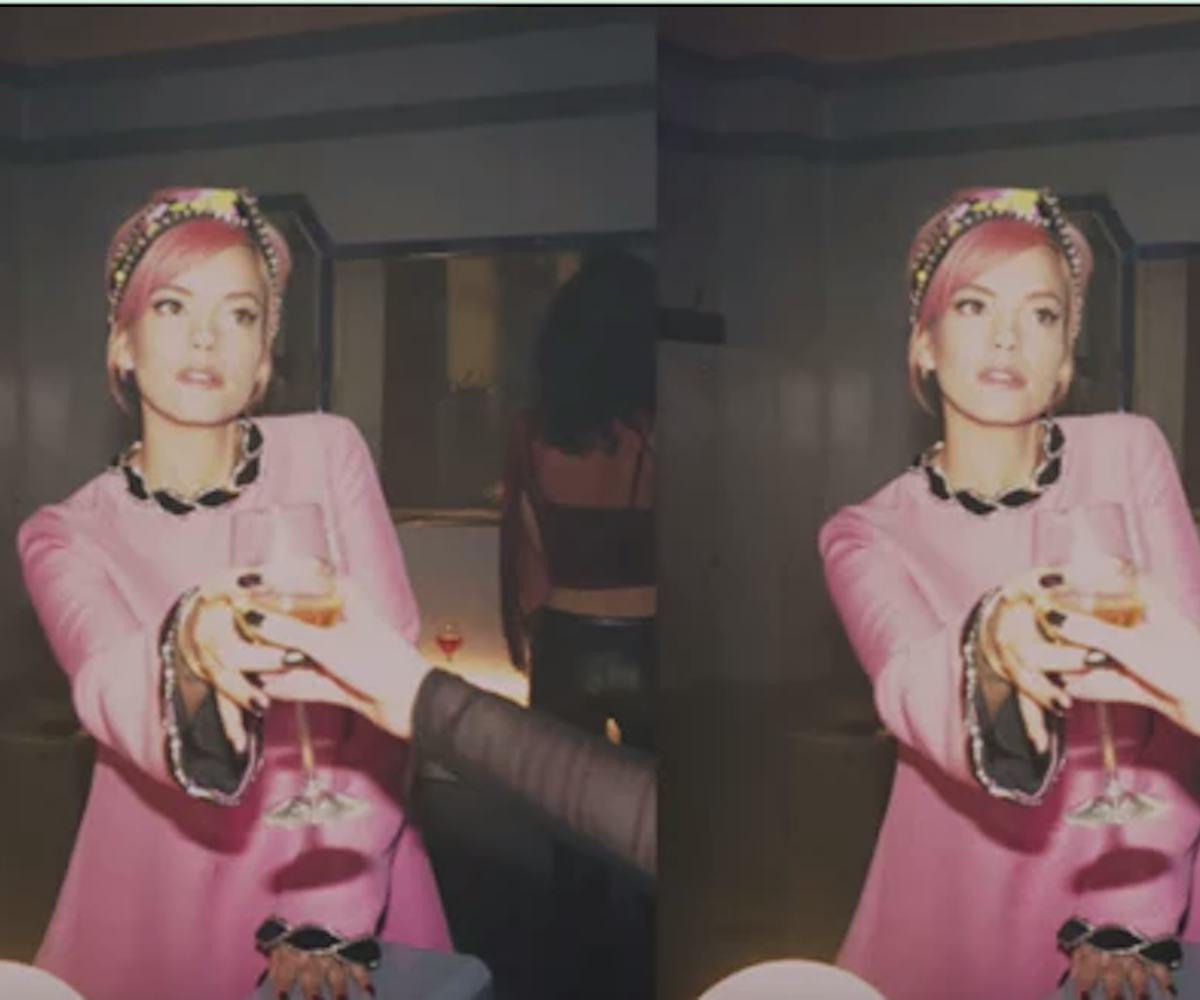 screenshot via youtube
Lily Allen Just Dropped Her First Music Video In Three Years
And you will want to see it
Last month, Lily Allen blessed us all with a chill new single, featuring U.K. rapper Giggs, called "Trigger Bang." It was her first official drop in three years, since the release of her third studio album Sheezus. And today, Allen presented us with the video for the anthemic single, which pays tribute to some of her most iconic looks from music videos past. Care to take a trip down memory lane?
Directed by frequent Giggs collaborator Myles Whittingham and set in London, the video sees younger versions of both Allen and Giggs indulging in a lot of partying at the height of their successes. But many YouTube users quickly noticed that the flashbacks of Allen recall many of the outfits, hairstyles, and locations from her earlier works, including the bathroom from "22" and her frilly dress-and-sneaker combination from "LDN." 
The single is the first off of her forthcoming album, No Shame, due out early this summer. Allen will also be returning to the stage to play a series of live shows across the U.K. in March, with further shows across Europe and the U.S. to be announced.
See "Trigger Bang," below.