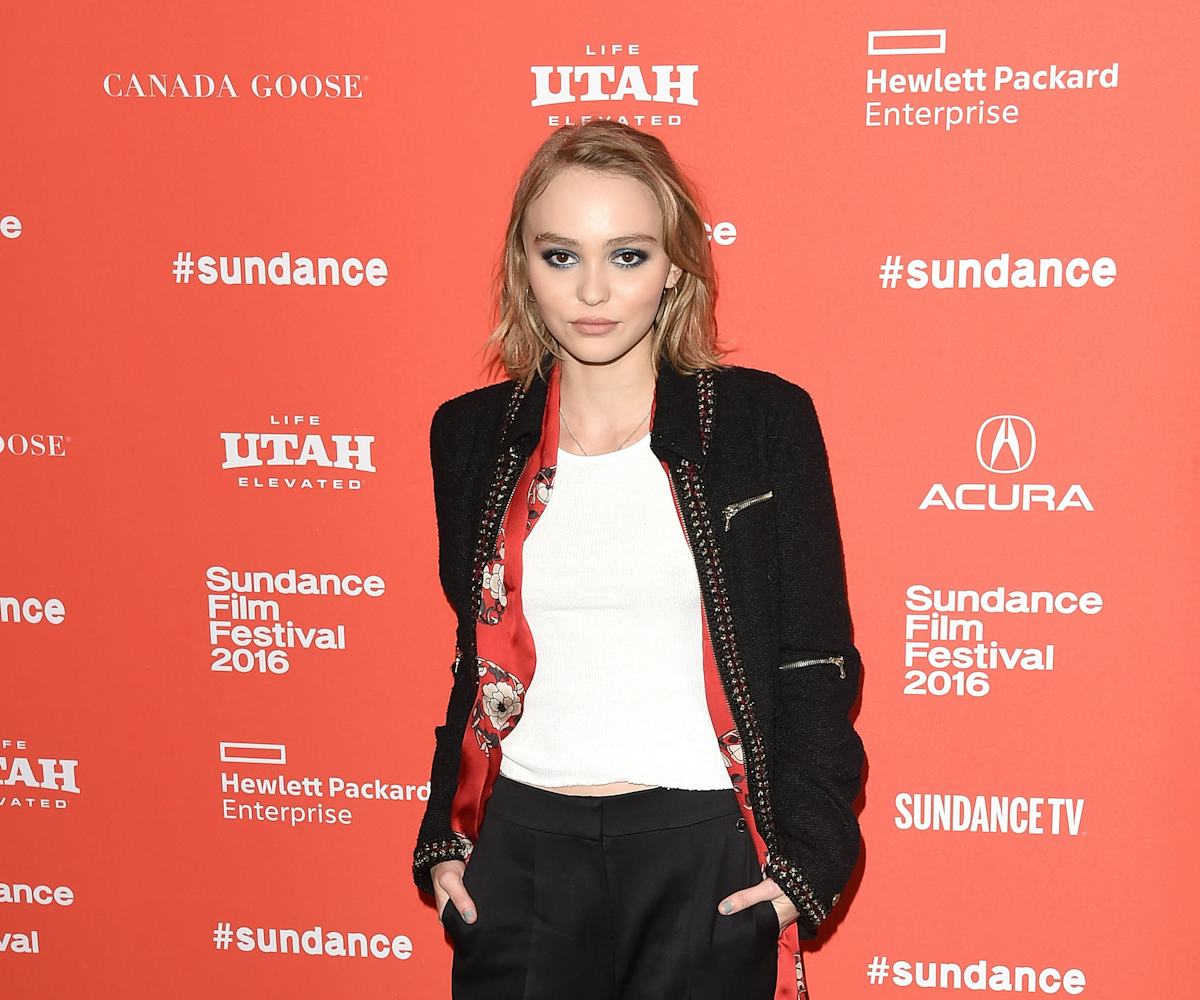 Photo by Jason Merritt/Getty Images
Lily-Rose Depp Looked Straight Out Of A Wes Anderson Movie At The Cannes Film Festival
In a Chanel hoodie, no less
This year's Cannes Film Festival provided grounds for the breaking of some serious red carpet rules. First, we saw Kristen Stewart defy last year's "women must wear heels" rule by wearing Vans sneakers to the Opening Gala Dinner, and now Lily-Rose Depp is here to show you that hoodies can be red carpet material, too. 
The 16-year-old actress showed up to The Dancer photocall in a matching Chanel hoodie and knit shorts, a look we're not really used to seeing on the carpet. However, her red floral heels and wispy waves definitely dressed it up. Colorful and quirky, she looks as if she walked straight off the set of a Wes Anderson movie. I mean, we could definitely picture Margot Tenenbaum rocking this two-piece
While she may have turned some heads for her choice of attire, this is certainly no average cotton hoodie. We're guessing this look costs well into the triple digits, maybe even quadruple. But hey, when it's Chanel, anything goes.
At the rate this year's festival is going, we're not sure what red carpet outfit surprise to expect next. Bikini tops? Pajamas, perhaps?