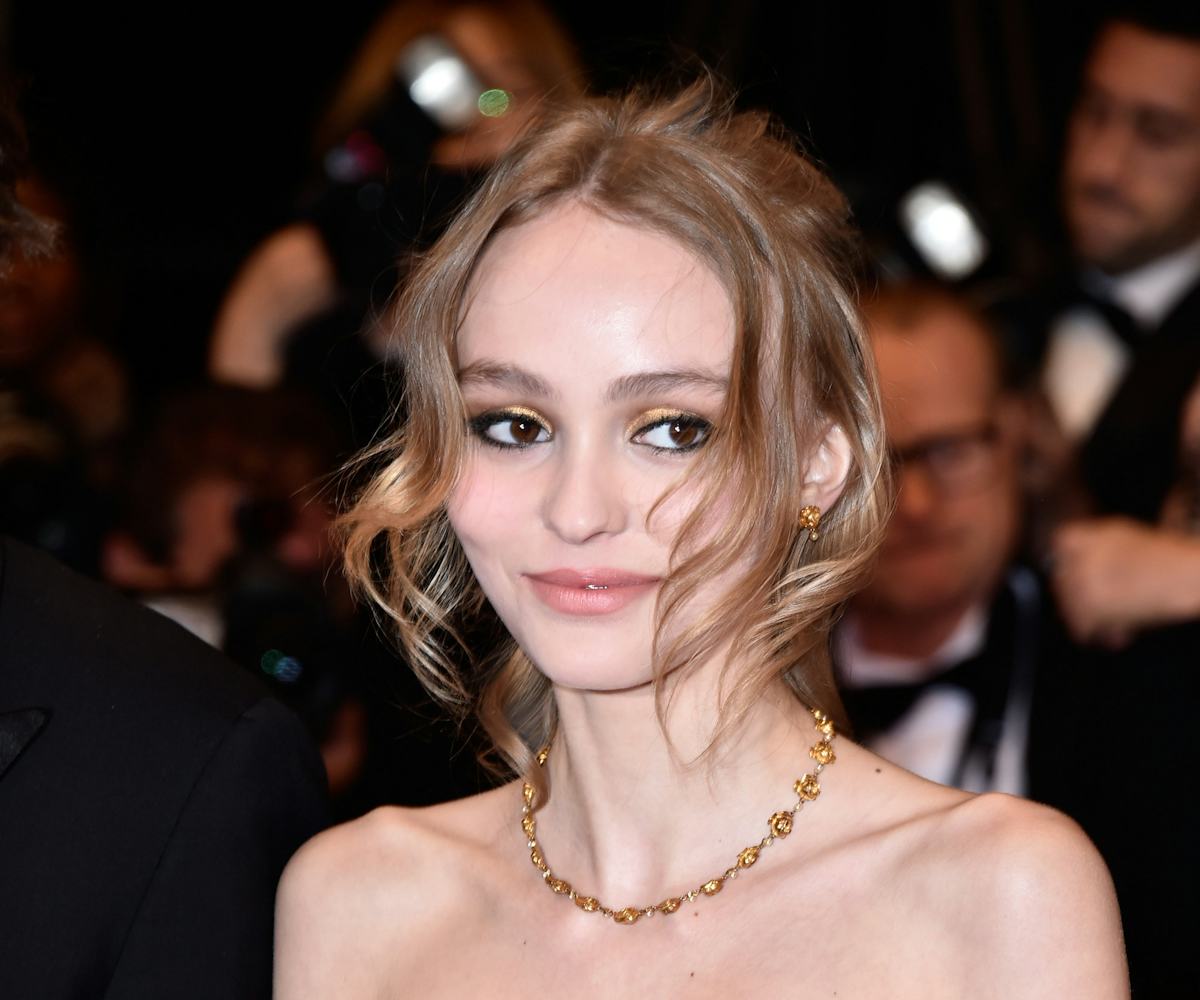 photo by Pascal Le Segretain / Getty Images
Lily-Rose Depp's Prom Dress Is Predictably Chic
Would you expect any less?
When your mother is one of the most iconic fashion and beauty muses in history, you're bound to end up with a majestic style-centric sixth sense. And if there were ever any doubt that Lily-Rose Depp has one, her prom dress ought to eliminate it.
Instead of showing up in some flammable gown that will inevitably induce cringes down the line, the 16-year-old wore a classic slip dress. But given her eye for detail and affinity for embellishments—the budding actress chose one with dragon-like crushed velvet scales. She accessorized the look with dainty necklaces and rings, a simple pair of earrings, and a cell phone (because, let's remember, it's still 2016).
She also had a date, which her Yoga Hosers director Kevin Smith made sure to write in his caption, but who he or she is doesn't really matter. What matters is that Depp rang in the teenage occasion with her best friend Harley Quinn Smith in tow. Because while dates may come and go, best friends are forever, much like the wearability of Depp's dress.