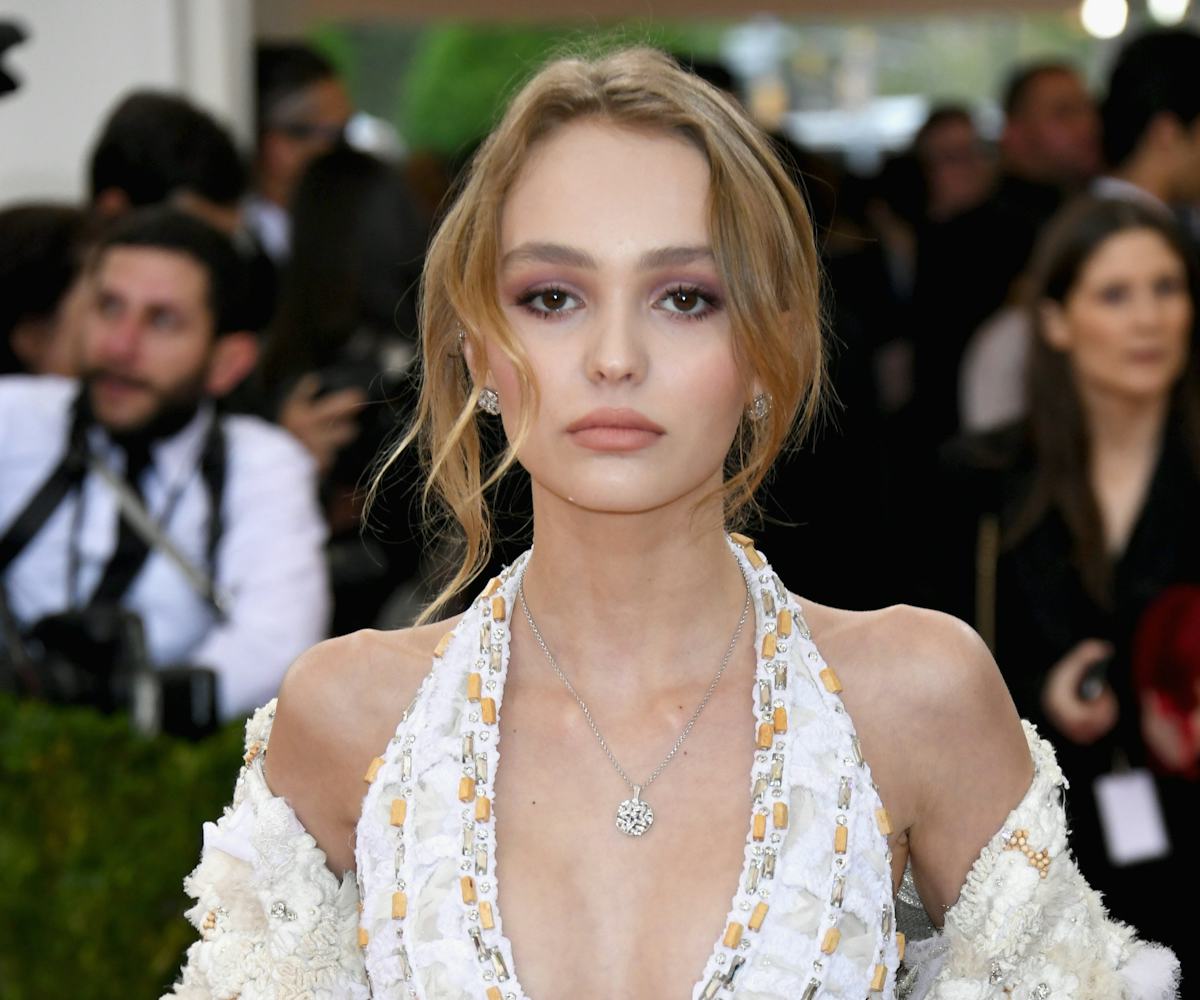 Photo by Larry Busacca/Getty Images
This Is How Lily-Rose Depp Shuts Down People That Tell Her To Smile
If you're a woman, chances are that you've been told to smile (by a man) on more than one occasion. Whether it's on the street or online, it's happened to us all before. Lily-Rose Depp is not foreign to the experience of sexism, as she has been harassed by followers on Instagram numerous times for restraining to show off her pearly whites. Instead of feeding the trolls, the 16-year-old model served them some sass in a post on the platform.
The below photo was taken when Depp made her stunning Met Gala debut, head to toe in Chanel. As expected, she wasn't smiling—maybe smizing, but those lips were sealed. The IG caption reads "y'all said She'd look good if she were smiling" followed by a row of "face with tears of joy" emojis. 
We're glad that Depp is probably rolling her eyes while laughing this off, but the whole scenario is not a joke. Women are catcalled night and day, and one of the go-to phrases is always about how they should smile more. This probably won't be the last time that someone says something rude to her, but at least she already knows how to handle it. A round of applause for Depp.