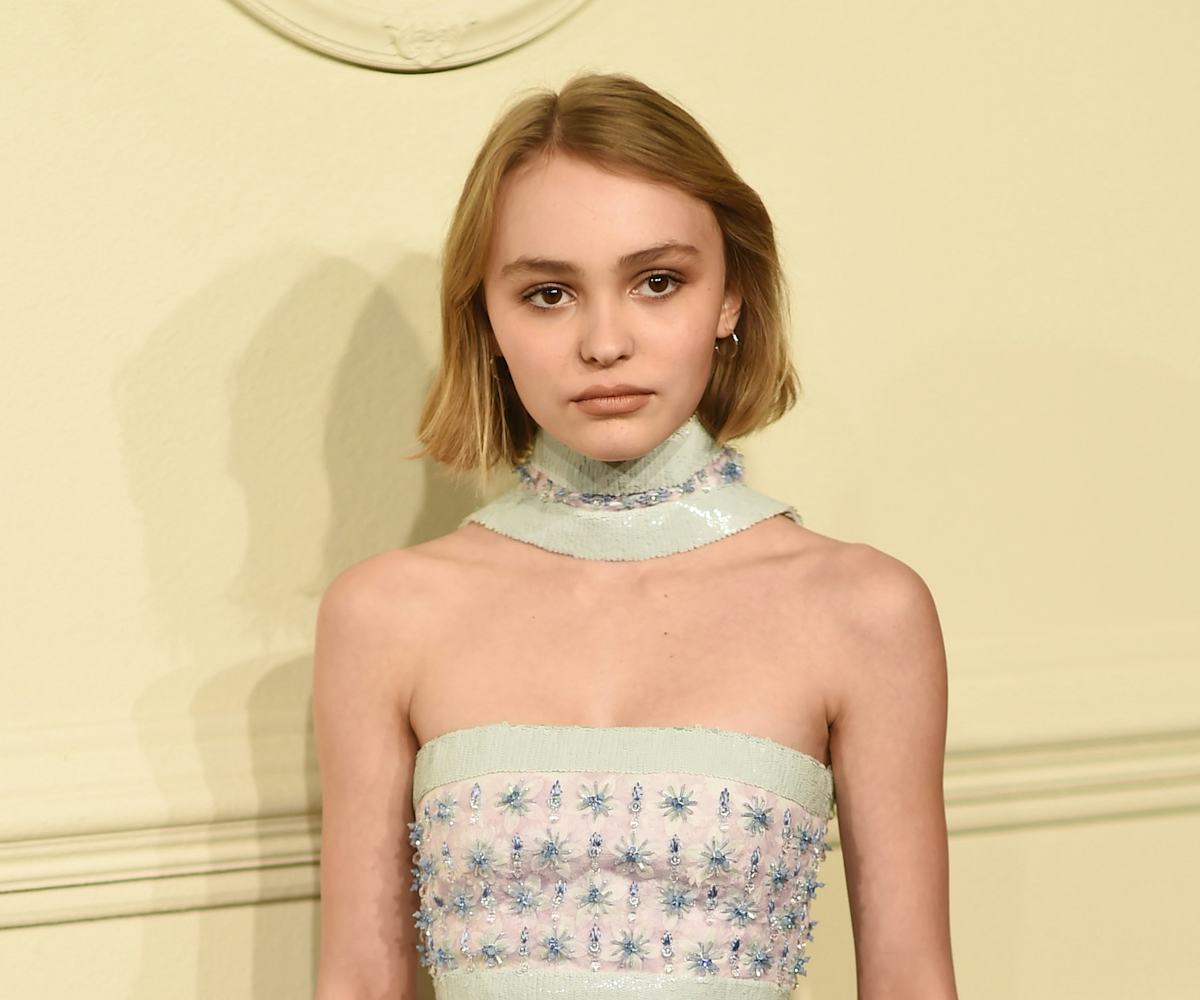 Photo via Dimitrios Kambouris/Getty Images
Lily-Rose Depp Nabbed A Major Role In A Dance Biopic
as the mother of modern dance
At just 16 years old, Lily-Rose Depp has become quite the It-girl—and not just thanks to her parents. The teenager quickly ascended to greater fame with her modeling success, enviable Instagram, and now, most notably, her acting chops, which have earned her the top-billing role of Isadora Duncan in a new biopic titled The Dancer.
Duncan grew up in the late 1800s, and through self-teaching, eventually came to be regarded as the mother of modern dance. The film will focus on her relationship with Loie Fuller, another major modern-dance pioneer, who will be played by French singer and actress Soko. At the Turn of the 20th Century, Duncan and Fuller developed Serpentine dance, an early predecessor of burlesque involving sweeping skirts and deliberate lighting—which, coincidentally enough, was performed in some early films of Thomas Edison and the Lumière brothers.
The vibes of this biopic are nothing at all like Black Swan, but we're curious to see Depp take to the screen in this dance-centric film. The Dancer also stars Gaspard Ulliel, Melanie Thierry, and François Damiens, and filming begins at the end of September.
(via Dazed)