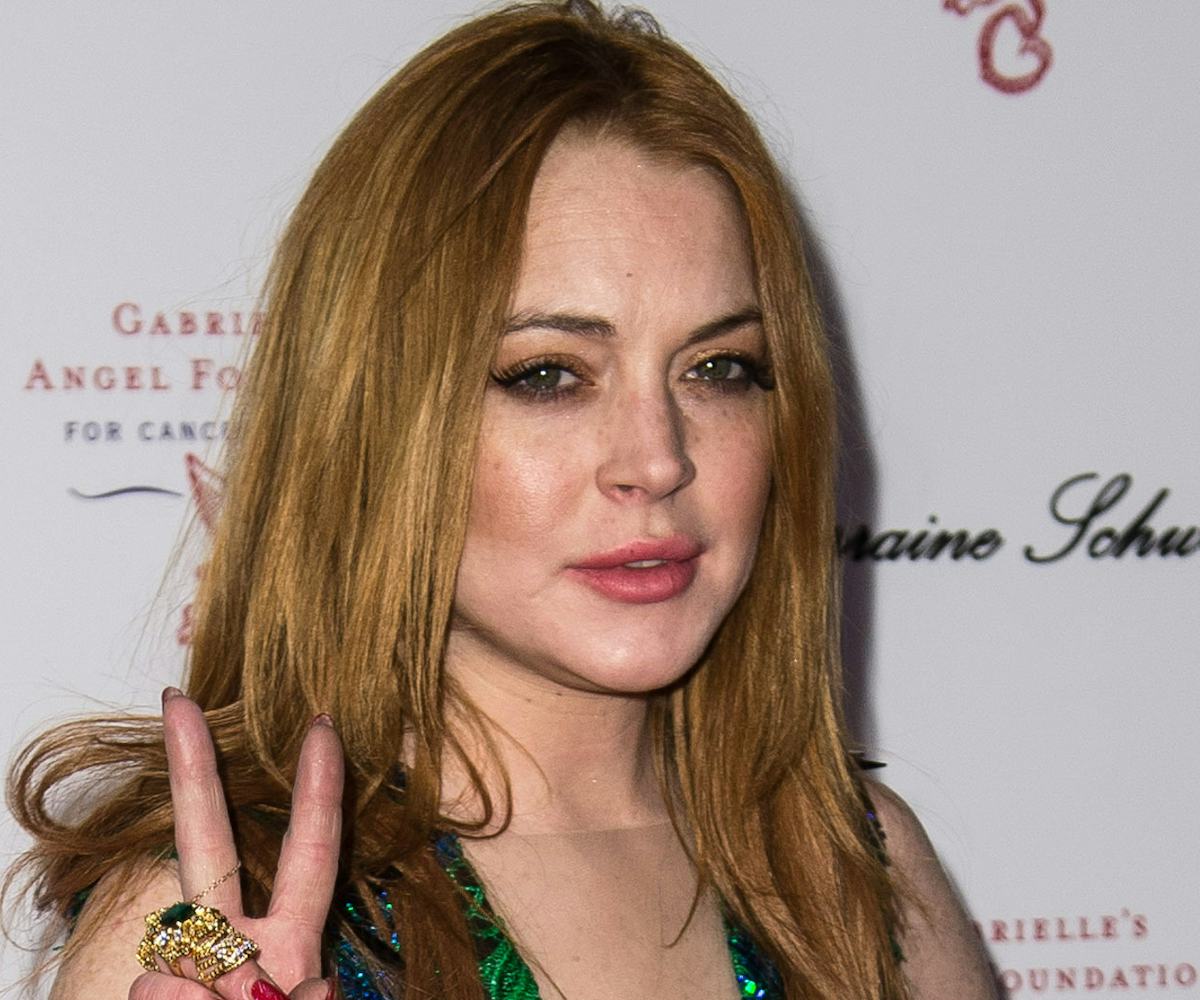 Photo By Ian Gavan/Getty Images.
Lindsay Lohan's "Lindsayland" Is Coming To Dubai
Move over, Walt Disney. There's a new mogul peddling fun in the sun now, and her name is Lindsay Lohan.
As we all know, Lohan recently opened two Lohan Beach House clubs in Greece, one in Mykonos and a second outpost on the island of Rhodes. And while you'd be forgiven for thinking she'd be busy with the Vanderpump Rules-esque reality show she's currently filming in Greece for MTV, word on the street is that she's already moved on—to Dubai.
Previously, Lohan visited Thailand Island—which is part of Dubai's lavish man-made archipelago built to resemble a map of the world—and announced that it would soon be "Lohan Island."
And though she's kept quiet about her plans for Lohan Island thus far, she gave us an update yesterday. According to BuzzFeed, in a (now-deleted) Instagram, Lohan shared that "Lindsayland" (or "Lohan Island Dubai") would most definitely be happening. She reportedly also included a prototype, which the site says resembles original plans for a resort that was previously going to be there called "Jasmine Garden." 
And while it's unclear why she'd delete any evidence of the post, we can only hope it's because it's because it's in some serious NDA-level stages of development. Lindsayland, here we come.