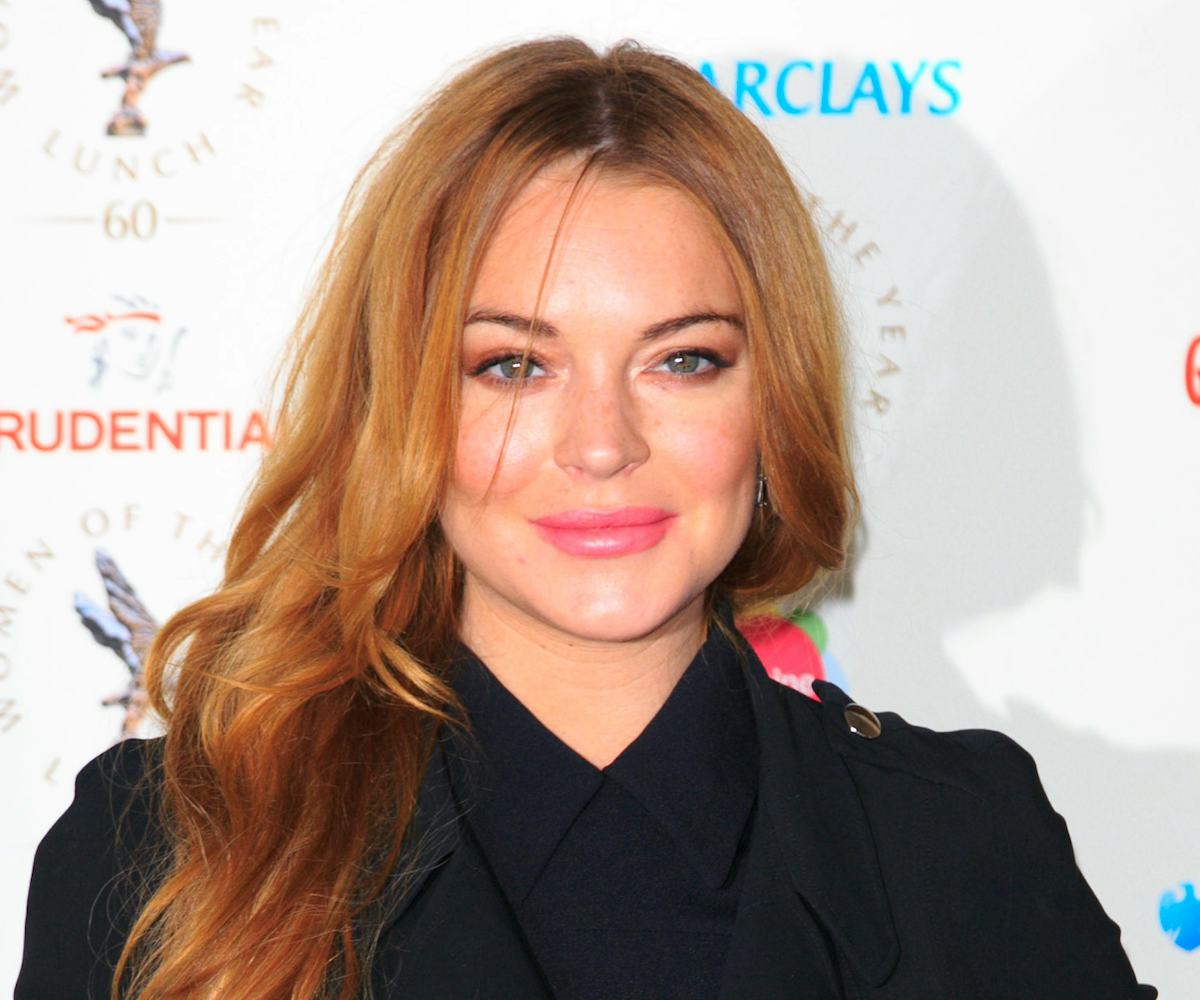 Photo John Phillips/Getty Images
Did Lindsay Lohan Just Get Engaged?
Find out what people are saying
According to a report released this afternoon by Internet's celebrity gossip nexus TMZ, actor Lindsay Lohan got engaged to boyfriend Egor Tarabasov this weekend. At this time, no one representing either Lohan, 29, or Tarabasov, 22, have confirmed the report. The two have also remained relatively mum on social media, where Lohan's last Instagram post appears to be taken on vacation at an undisclosed, if very sunny, location.  
Check out the alleged proof of engagement in the snap below and click through for a lively discussion about the possibility of her engagement. 
As you can see, many are not convinced that TMZ's report holds water (yeah, we're second guessing it, too). Just to be clear, all other reports on LiLo's engagement, up to this point, trace back to TMZ. 
Past reports suggest that Lohan and Tarabasov, often described as a "Russian oil heir," have been dating since the latter part of 2015 having met at a party (you know, the old-fashioned way). Lohan, understandably, has been fairly private about this relationship, though many report that Tarabasov spent time with her family over the holidays. Here's a photo of the two from earlier this year:
If TMZ's report is true, then it's possible that Lohan and Tarabasov were engaged in London—where the actor appeared at The Asian Awards—or as they were en route to whatever paradise she's apparently in now. We just don't know at this stage. 
One interesting, confusing ripple is that Lohan has been known to wear something looking like a diamond engagement ring on her left ring finger (Lohan is right-handed). This could be the cause of a false report or, ya know, this whole thing is for real. We will def update you when we know more.
(via TMZ)