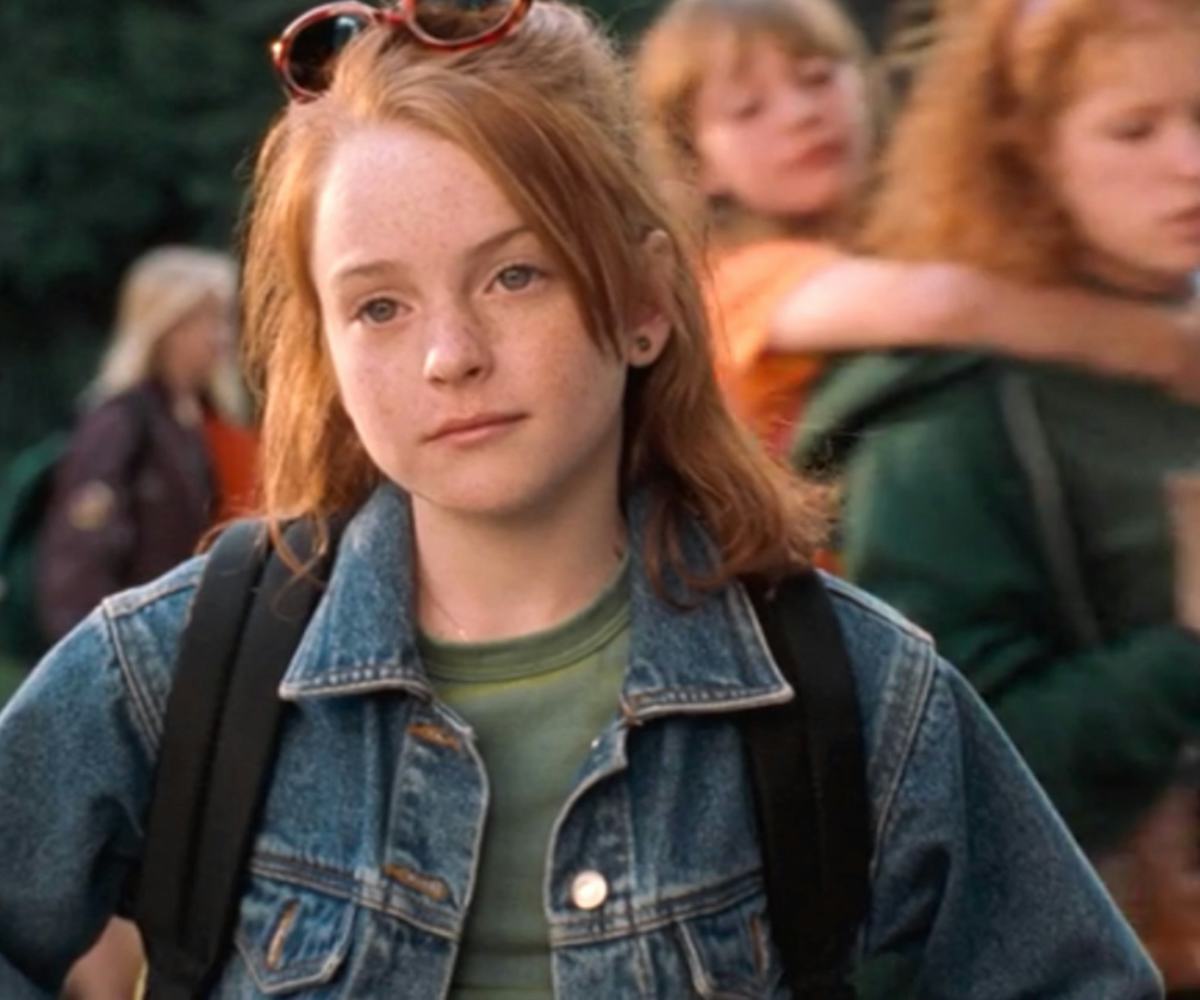 Photo Via Buena Vista Pictures
Watch Lindsay Lohan Recreate Her Role In 'The Parent Trap'
The strangest #TBT of all
For her work in Mean Girls and The Parent Trap, Lindsay Lohan remains in the hearts of many, more than a decade later. Sure, she's done quite a few things since then—many of them not wholly her fault—to alienate herself from the fans that (still) love her and, more unfortunately, torpedo her own career. And, yet, she still somehow has a grip on you, doesn't she? Funny how that works.
Last night she played your heart like a goddamn fiddle again when she picked up her iPhone, booted up the lip-synching app Dubsmash, and mimed along to her own lines from 1998's The Parent Trap (yes, the film is almost 18 years old). Oh, and to make it all the better/worse, she did Annie's lines from the film in which she plays long-lost twins. That's right, that adorable fake English accent she used, when she was but 11 years old, was coming out of her 29-year-old mouth.
Watch the cute/surreal post below. 
See? It's both adorable and—knowing what we know about her history—a little heart-wrenching.  She also 'grammed this photo taken during the filming of The Parent Trap as a happy St. Patrick's Day message. 
Again, we're hoping we can welcome Linds back to the fold soon (fingers crossed she's successful once again). For the moment, though, this was both warmly nostalgic and somehow unsettling. Lohan wins again.
(via MTV)