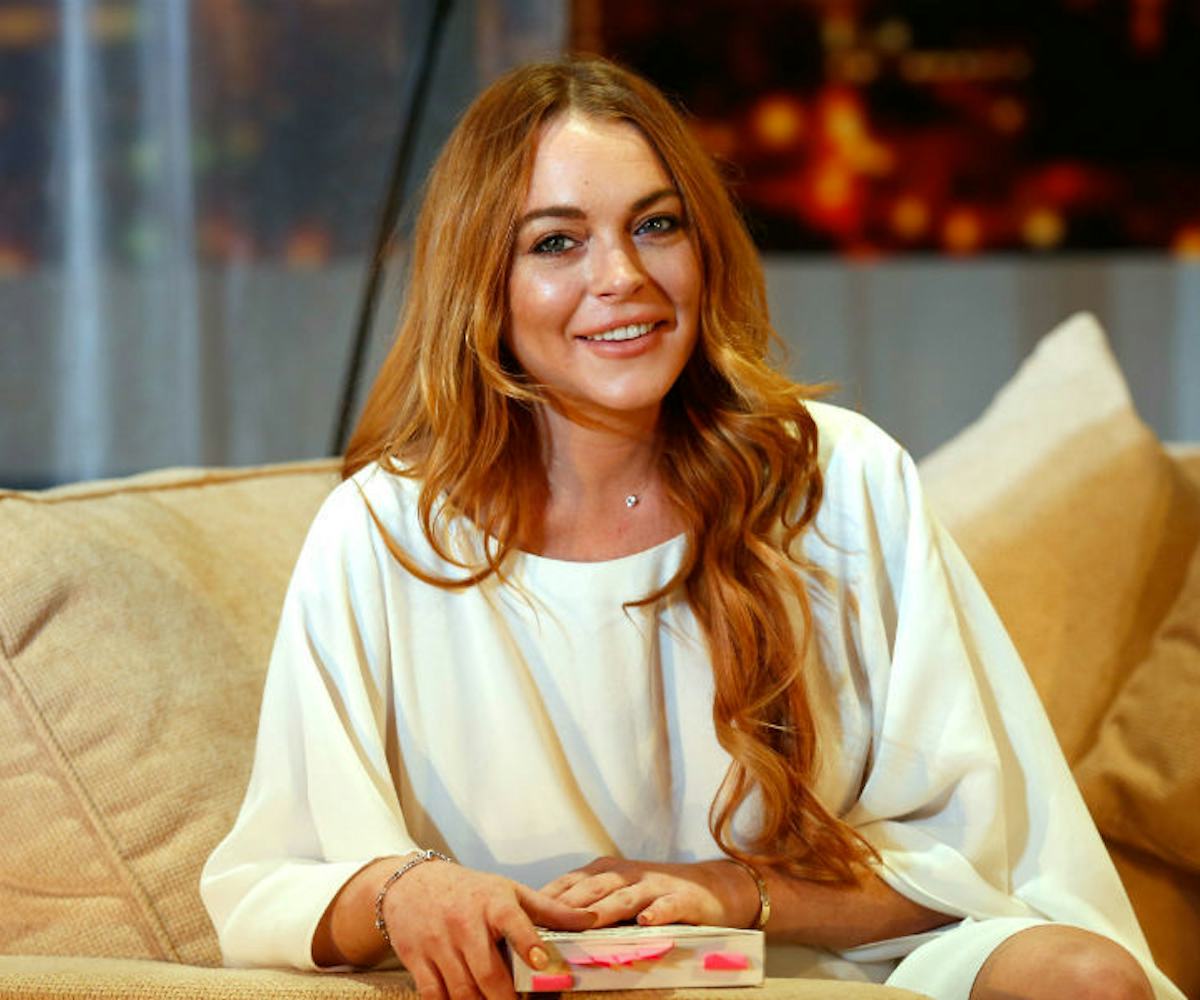 Photo by Tim P. Whitby/Getty Images.
Lindsay Lohan Apologizes For Her Controversial #MeToo Comments
"I'm sorry for any pain I may have caused"
Lindsay Lohan's publicist has apparently caught wind of the drama she stirred up with her comments about the #MeToo movement. On Sunday, the star issued an apology statement to People.
Just last week, the actress and soon-to-be reality star got into some heat for an interview she did with The Times. In it, she claimed that women who speak out against sexual assault "look weak" and are "attention seekers." Her full comments were: "I'm going to really hate myself for saying this, but I think by women speaking against all these things, it makes them look weak when they are very strong women. You have these girls who come out, who don't even know who they are, who do it for the attention. That is taking away from the fact that it happened."
Since then, Lohan has apologized for her "hurtful" remarks, according to People. "I'm sorry for any pain I may have caused," her statement reads. "I feel very strongly about the #MeToo movement and have the utmost respect and admiration for the women brave enough to come forward and speak out about their experiences. Their testimony has served to protect those who can't speak, and give strength to those who have struggled to have their voices heard."
She clarified that her quotes were related to the "handful of false testimonies" that she was concerned would dilute the importance of the overall movement. "However, I have since learned how statements like mine are seen as hurtful, which was never my intent."
Read her full statement over on People.