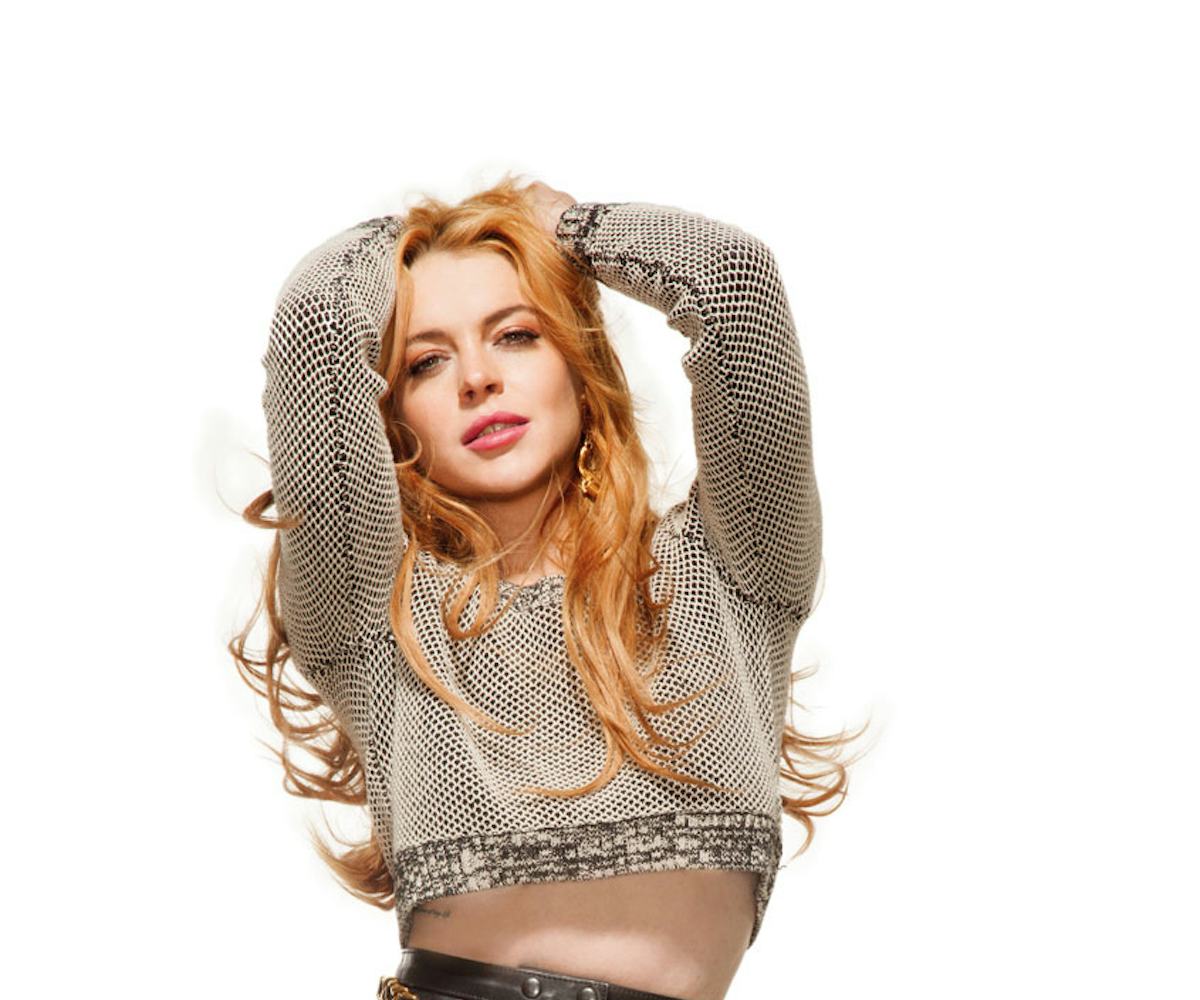 photo by miranda penn turin
lindsay lohan is nylon singapore's cover girl!
read her interview highlights + see the photoshoot.
If last year marked the beginning of Lindsay Lohan's comeback, then consider 2014 the next natural step for the oft-publicized actress. She has Canyons under her belt, a new zen attitude, and a reality TV show (produced by Oprah, natch) coming up very, very soon. Want the deets? Check out the interview highlights below, and see the entire photoshoot in the gallery!
She doesn't take herself--or rumors about her--too seriously.
"So many things get said and you have to learn to laugh at them. Laughter is honestly the best medicine. You have to learn to let things roll off your back. As long as you know your true self, that is what matters the most to me." 
But still, she cares what other people think.
"Of course what people think matters, to an extent. I know the truth and as long as I'm staying on the right track, living a healthy life -- it will show through and that's important to me."
On her upcoming reality show: 
"I'm not so used to a camera just hanging around when I don't really have much to do." The purpose of the show? "So people and my fans can understand me as a person rather than just a name. That's the goal."
Being on set:
"I'm in my comfort zone on set. It's like Christmas every day for me. The energy of making shows, films, being on set is what I thrive on in life most...Getting the opportunity to work with people that I admire, respect and aspire to learn from is something that excites me." 
On her Hollywood role models: 
"I can relate to Marilyn and Elizabeth when it comes to being under constant watch. I can also relate to some of the loneliness that they've spoken about when it comes to being under the spotlight...I admire that they were women who knew themselves and weren't afraid to be self-expressive. I find it to be empowering."
On what's in her closet:
"Right now I am kind of into the high-waisted, crop top, 90s punk, glam rock...in a subtle way. My fringe Saint Laurent leather and suede jackets. My Chanel bags -- always -- Saint Laurent and Gucci boots." 
Her plans for 2014:
"Just to make movies, work with more charities, continue with my meditation work that helps me stay grounded and live with good intentions."