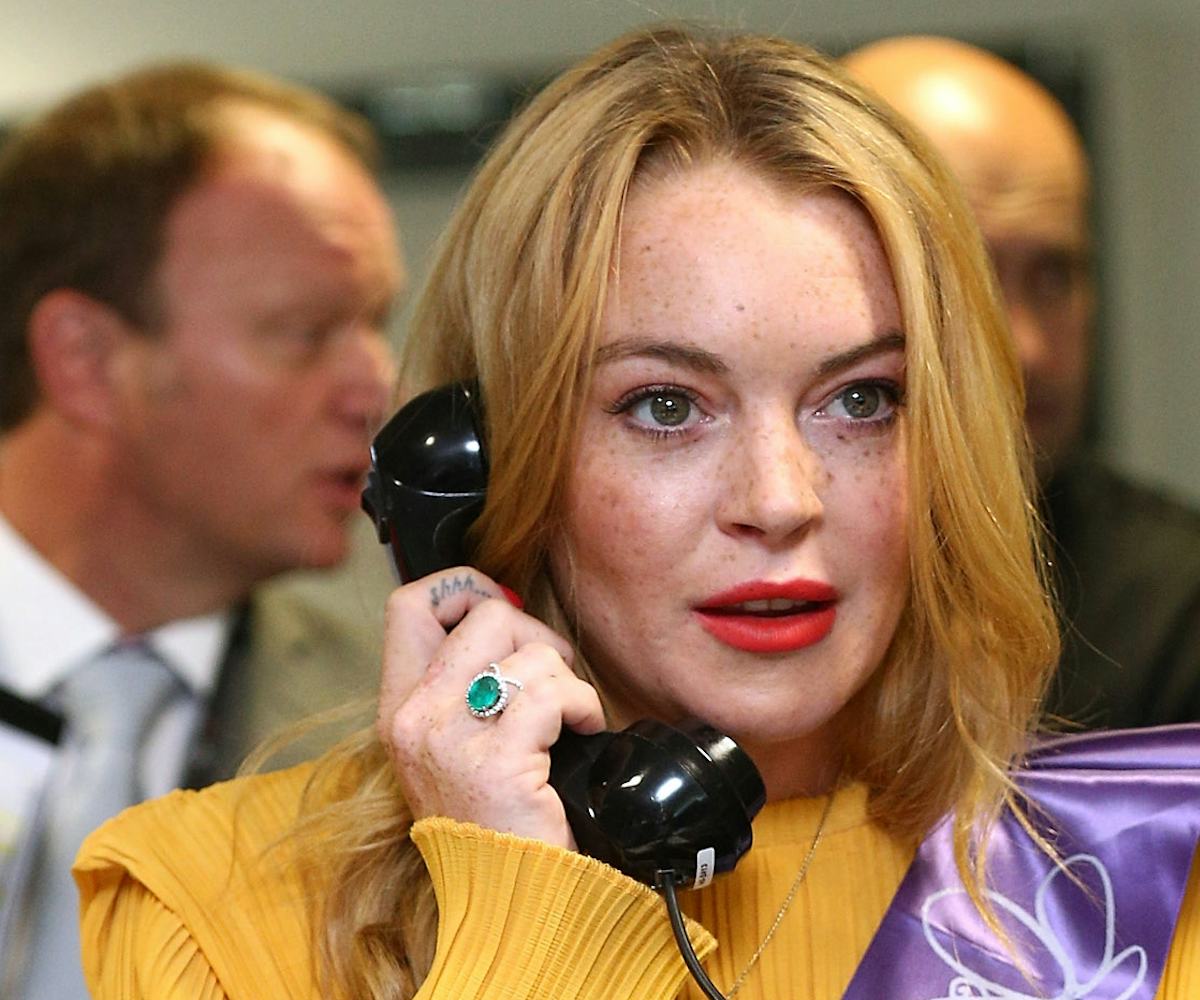 Photo by Tim P. Whitby/Getty Images
Would You Let Lindsay Lohan Hijack Your Social Media For A Day?
Even it was for "fabulous prizes"?
In the words of Lindsay Lohan, "I'm back, b*tches."
Lohan is making her return to a screen near you with a brand-new reality game show called The Anti-Social Network. According to a press release (of sorts), it's like Punk'd, but with social media and Lindsay Lohan as the host. For 24 hours, Lohan will have access to a participant's social media accounts and use them to put them through a ringer of three challenges, like snogging a boss or stripping down for a nude drawing class. (It apparently takes place in the U.K.; so Anglophiles, this humor is for you.) If the participant succeeds, Lohan promises "fabulous prizes." 
It's all a part of a dare Lohan wants to challenge us, her audience, to: What is the true value of our social media accounts? It's a question Lohan recently found an answer to after going dark on her own Instagram and Twitter accounts this past January, only to return anew, with a fresh perspective, and full of light and love. Now she's holding true to all the salutations she signed her posts off with and sending those vibes to the viewer. If 2016 was the year of realizing stuff, 2017 is the year of questioning stuff—our social media, to be exact.