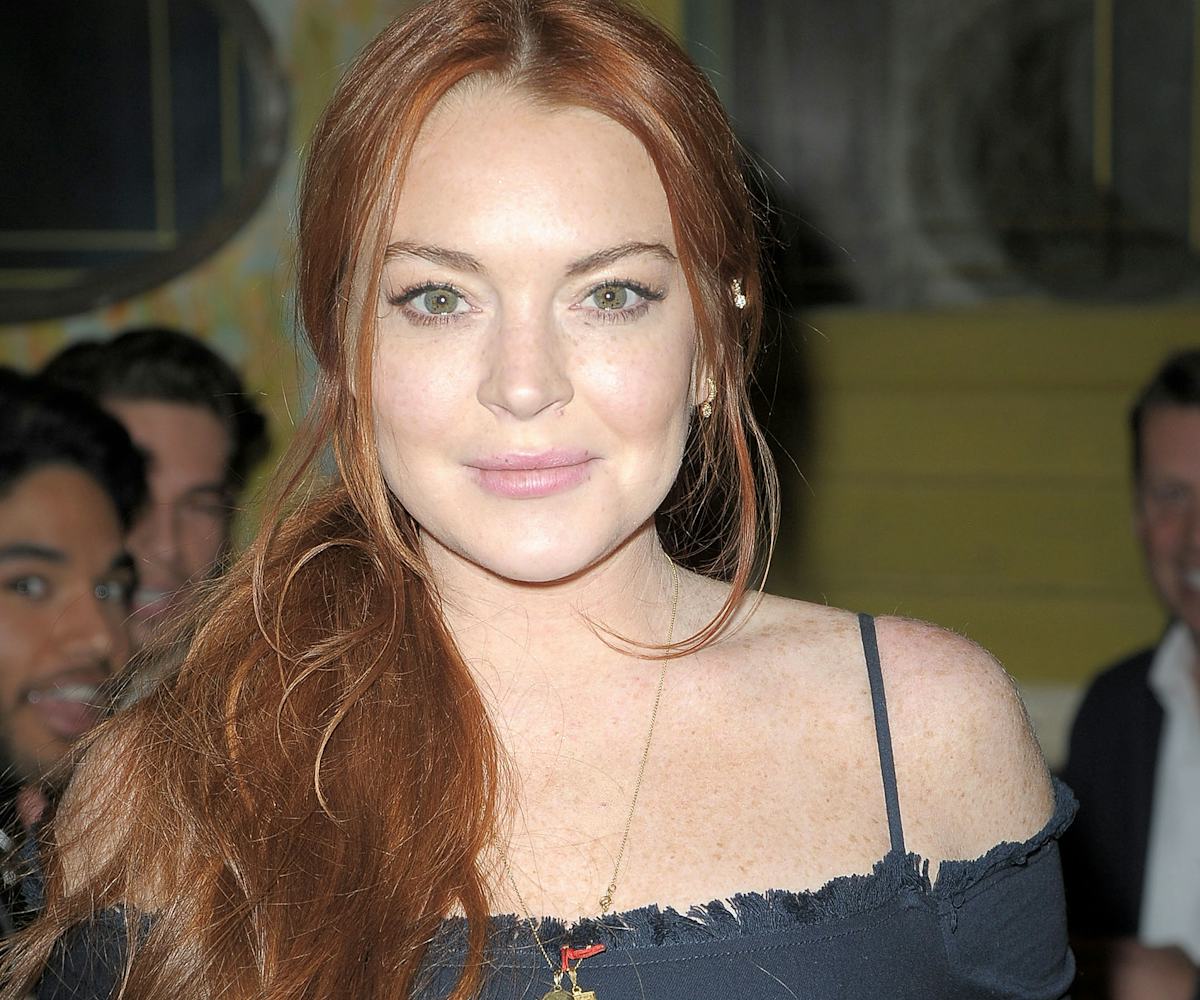 Photo courtesy of Chance Yeh / Getty images
Lindsay Lohan Really Wants To Play Ariel In 'The Little Mermaid'
Make this happen, internet
Lindsay Lohan is once again using social media to plot her acting comeback. Late last year, the actress-turned-activist took to Instagram and called for a sequel to her 2004 hit Mean Girls. On Sunday, Lohan once again used Instagram to petition for a dream role, this time as Ariel in Disney's planned live-action version of The Little Mermaid. "I will sing again, as #ariel #thelittlemermaid" … "@disney approve that "#billcondon directs it along with my sister @alianamusic singing the theme song for the soundtrack," Lohan wrote underneath an image of her face next to Ariel's
Lohan later edited her original caption down to just "#thelittlemermaid," after some fans criticized the star for shamelessly asking for the coveted role. Disney still hasn't announced a cast or a director, but Condon certainly wouldn't be a bad choice. His live-action version of Beauty and The Beast is already poised to become one of the biggest hits of the year.
So far all we know is that Lin-Manuel Miranda will produce, and, really, that's all we need to know.
At one point, Sofia Coppola was attached to direct an adaptation of Hans Christian Andersen's beloved fairy tale for Universal, but that's since fallen through. One would think that Lohan would be a better fit for Coppola's version as opposed to whatever Disney has in the works, despite her storied relationship with the Mouse House. Our guess is, if Lohan ever wants to play Ariel on the big screen, she might just have to fund the movie herself.