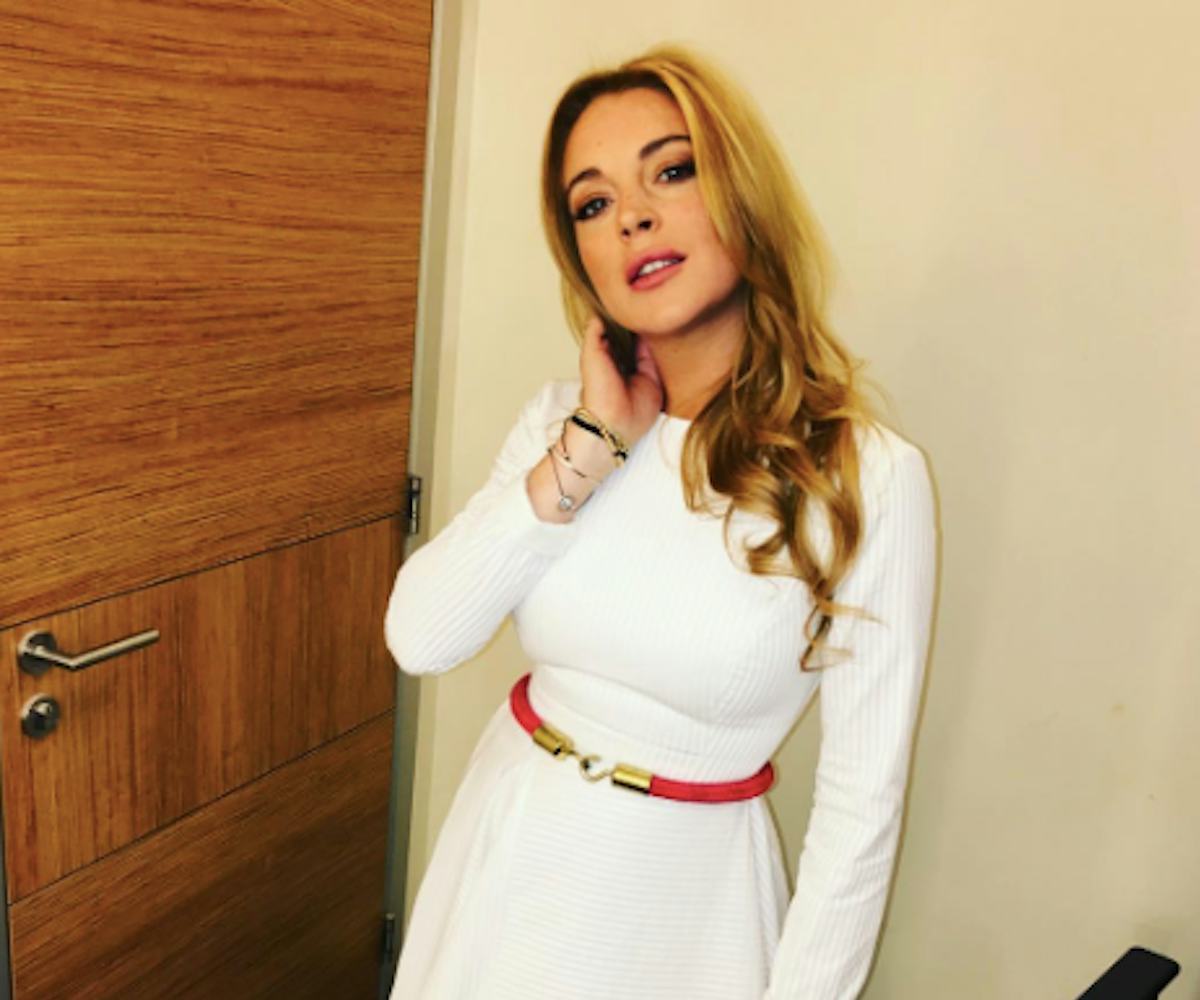 Photo via @lindsaylohan Instagram
Lindsay Lohan Is Making A Comeback In A Werewolf Movie
We give you: 'The Shadow Within'
Between opening a nightclub in Greece and becoming a human rights activist, Lindsay Lohan made a movie. It's called The Shadow Within, and well, it looks bad. Like, really, really bad. To be fair, we've only seen the film's poster, which Lohan excitedly shared on Instagram. For starters, it looks like it was made by a high school student just barely getting by in their graphic design class. As for the plot, um, we'll let you be the judge:
"In a world where supernatural creatures roam amongst us, Kristy Wolfe, a tough private investigator, tries desperately to keep her secret hidden. She has descended from a long line of werewolves. When her uncle is brutally murdered, Wolfe must use her natural instinct and risk her secret to unravel the mystery before she becomes the next victim."
Well then. Lohan has revealed little else about the film, but we do know that she's not the lead. That honor goes to British actress Charlotte Beckett. A Scottish actor named Gianni Capaldi also stars, while the film was directed by a guy named Tiago Mesquita. Lohan captioned her Instagram post by saying that the film is coming to theaters, but it's hard to imagine The Shadow Within getting any kind of a major theatrical release in the States. And, while it's great to see Lohan excited about acting again—her last effort, The Canyons, was a bit of a trainwreck—it's hard not to feel nostalgic for a time when Lohan was one of Hollywood's most promising young stars. Let's hope her latest comeback attempt is better than it looks.