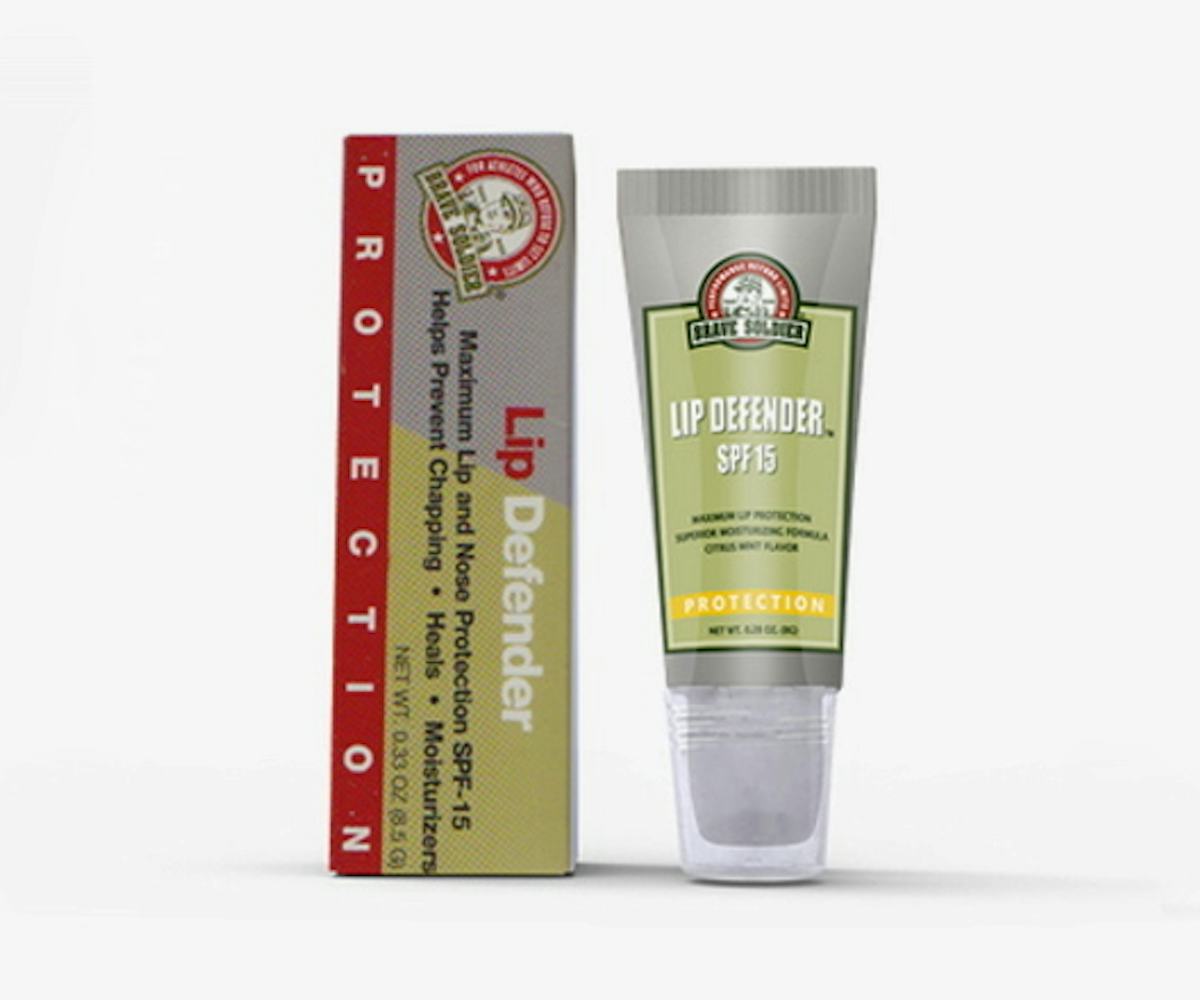 lip defender by brave soldier
Aside from an extra-warm coat, some gloves, and possibly a beanie of sorts, there's one other winter essential we wouldn't be caught without. Yes, it's lip balm. Not only does it keep our lips from drying out and becoming chapped, but for us, we consider finishing an entire tube or stick before losing it is quite the accomplishment.
This winter, however, we're moving on from the generic brand and coating our lips with Brave Soldier's Lip Defender. Made of an advanced silicone complex that contains SPF 15, the formula will lock moisture in to help prevent chapping, sunburn, and windburn while leaving lips smooth and soft. Purchase the citrus mint flavor Lip Defender HERE.