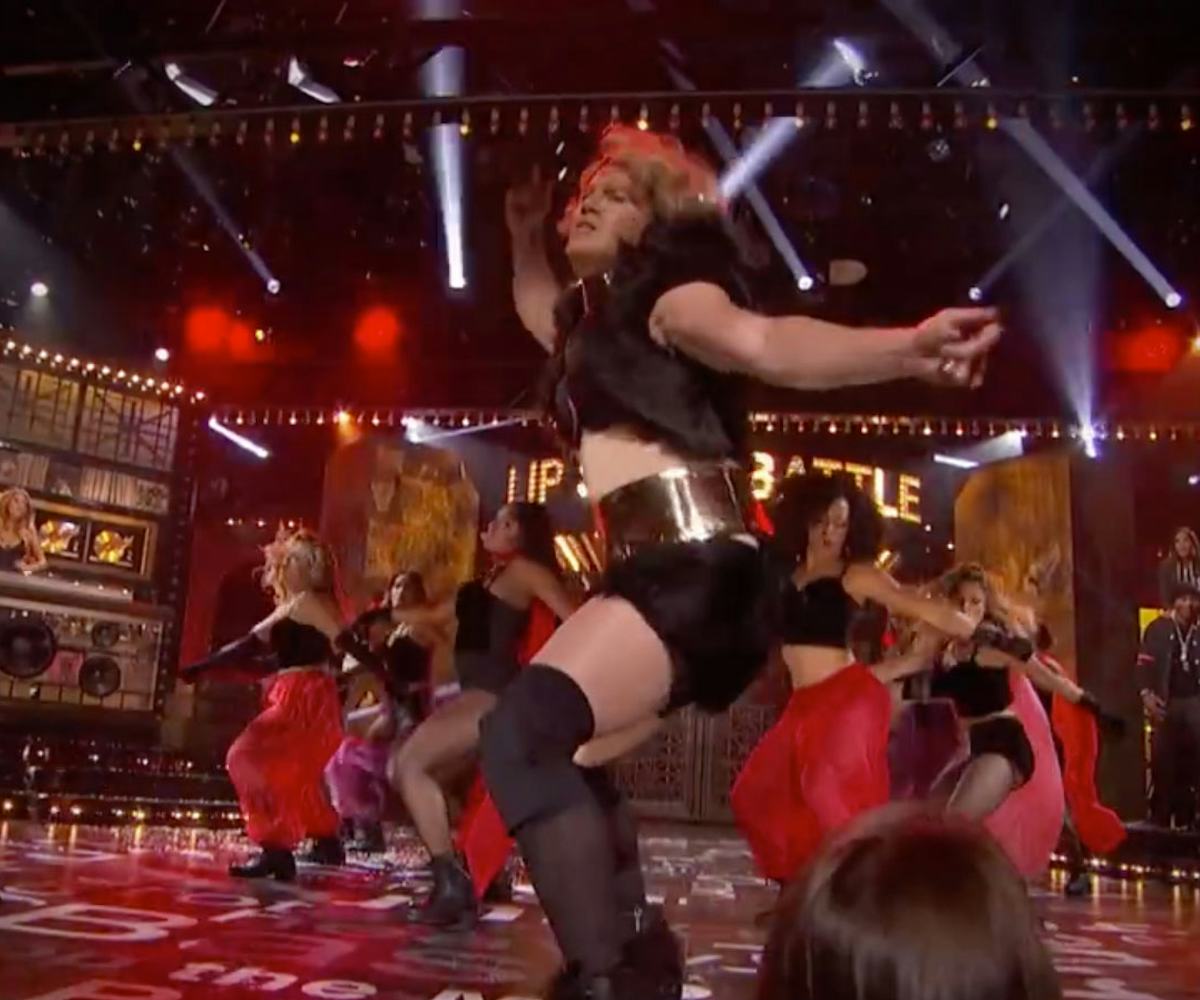 'Lip Sync Battle' Season 2 Looks Insane
channing tatum as beyoncé? why not?
If you've ever gazed at Channing Tatum and imagined him gyrating to the sound of Beyoncé's "Who Run the World," well, you my friend, may just be clairvoyant. Following up on his mesmerizing Vogue dancing video, the actor, who danced his way into our hearts in Step Up and thrusted his way in that much deeper in Magic Mike, is exploring his body and its movements yet again on the new season of Lip Sync Battle. It's reported that Beyoncé herself will join Tatum on stage, which may just beat out The Backstreet Boys (who are joining Gigi Hadid) and Christina Aguilera (who's singing "Lady Marmalade") for the upcoming season's best guest appearance.
Watch the trailer above, but before you do, ask yourself one question: Are you ready to see Shaq arch his back and douse himself in a Flashdance homage? If the answer's no, take a deep breath, and watch it anyway.