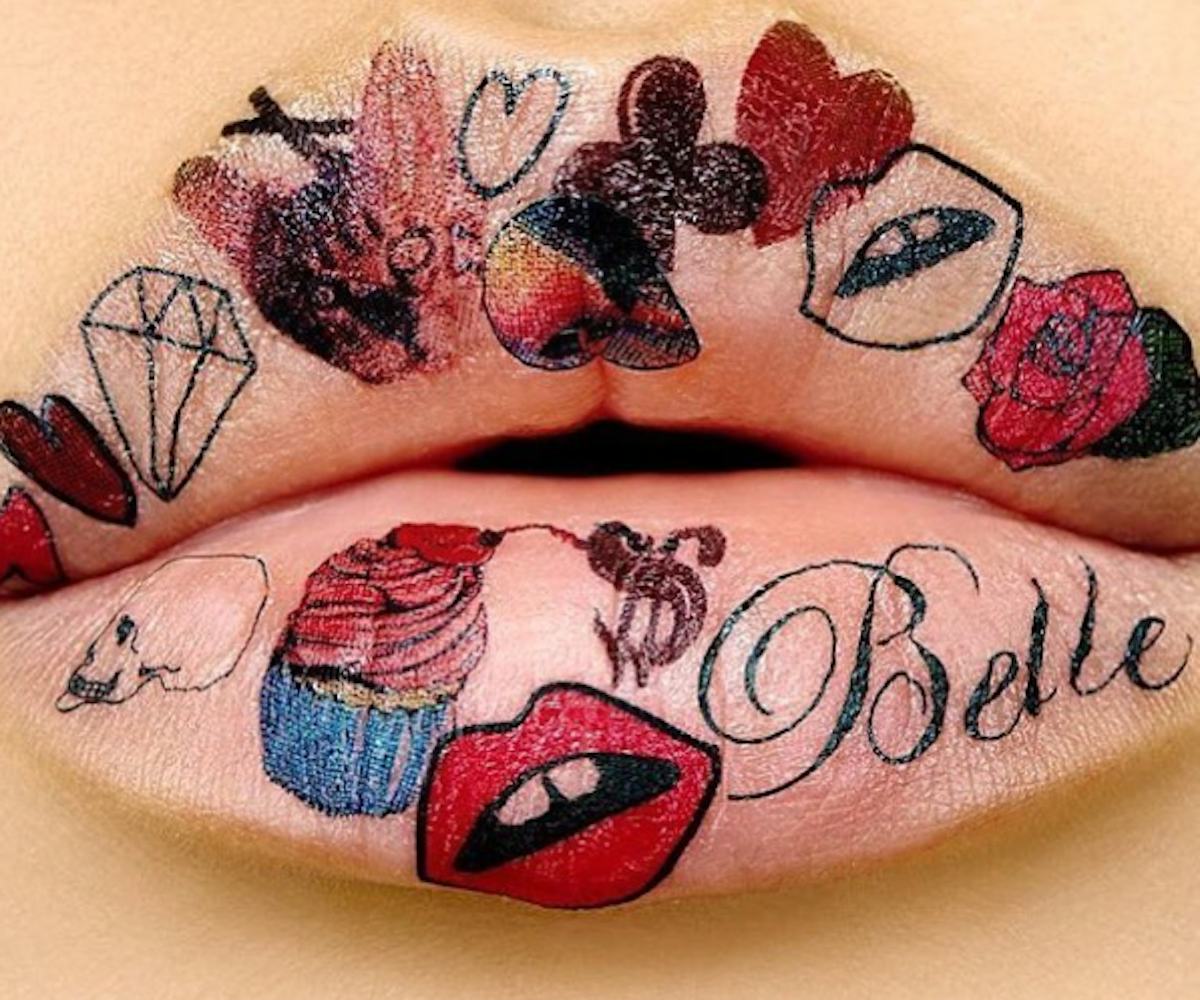 Photo via @violette_fr Instagram
This French Makeup Artist Just Created The Coolest New Beauty Trend
These lip tattoos are going to be all the rage
French makeup artist Violette Serrat (known simply as Violette in the industry) is changing the game when it comes to our lips.
Don't believe us? Take a look at her Instagram, and you will see just some of the gorgeously wild looks she's created in the past. Whether it's liquid gold lips, coppery gloss lashes, or lipstaches (okay, I might have just coined that term), her work is undoubtedly otherworldly and standout. So it should come as no surprise that we're convinced that her latest creation will become the new It Lip Trend. Behold: the lip tattoo.
We're pretty sure it's only a matter of time before this look takes the world of Instagram beauty by storm. Her attention to detail is so meticulously on point—from pretty cursive lettering to actual sketched pouts on, well, your pout (and wait, is that a cat?!). We're sure that beauty bloggers all around the world will be up for the challenge of "tattooing" their lips.
Thankfully, these tats aren't permanent, so you don't have to worry about what mom will think. We are officially on board.