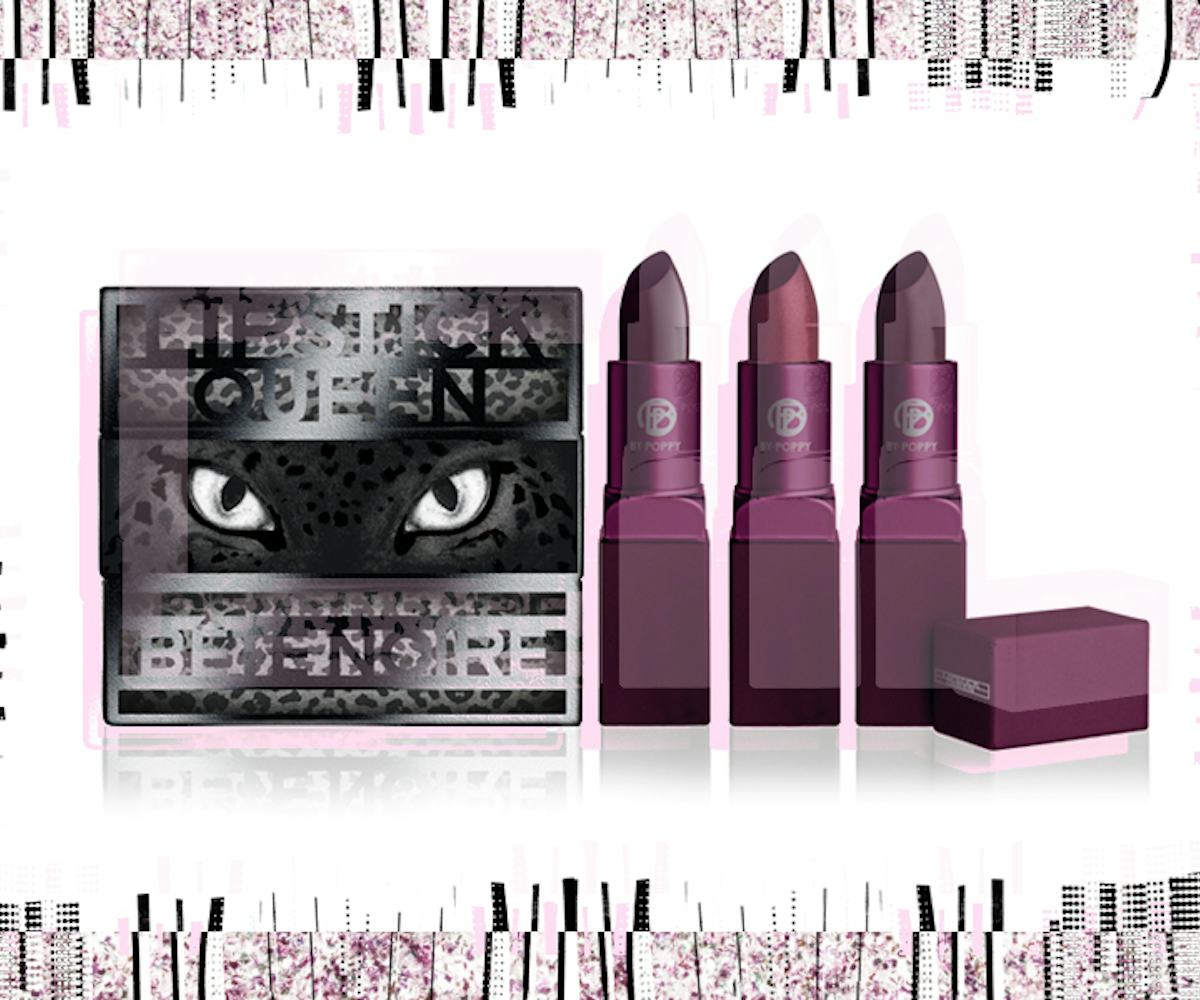 photo via lipstick queen
1 perfect lipstick hue, 3 rad finishes
lipstick queen has us feeling #blessed
As any lipstick-lover will tell you, finding the perfect color in the exact-right finish isn't always simple. The most flattering red might turn out to be too drying; the prettiest pink, too sticky. Leave it to Lipstick Queen to make that complaint not a thing anymore. The cult-beloved brand's newest launch takes one to-die-for vampy color and presents it in three different textures—sheer, metallic, and opaque.
Of course, this range of finishes wouldn't be so exciting if the color wasn't totally great. Called Bête Noir, it's the kind of universally flattering, moodily on-trend hue that just works with everything. Scared of dark lipstick? That's where the sheer comes in. And for braver folks, the Metal and Intense formulas allow you to truly lean into the bewitching-blackberry look. Skip the eyemakeup for a more goth vibe, or pile on mascara for a winter-princess effect. 
Like everything that Lipstick Queen makes, the formulas are long-lasting and hydrating. So there's no need to worry about awkward fading or bleeding: Throw on your Bête Noir and go be mysterious. 
Lipstick Queen Bête Noir in Possessed Sheer, Possessed Intense, and Possessed Metel, $40 each.