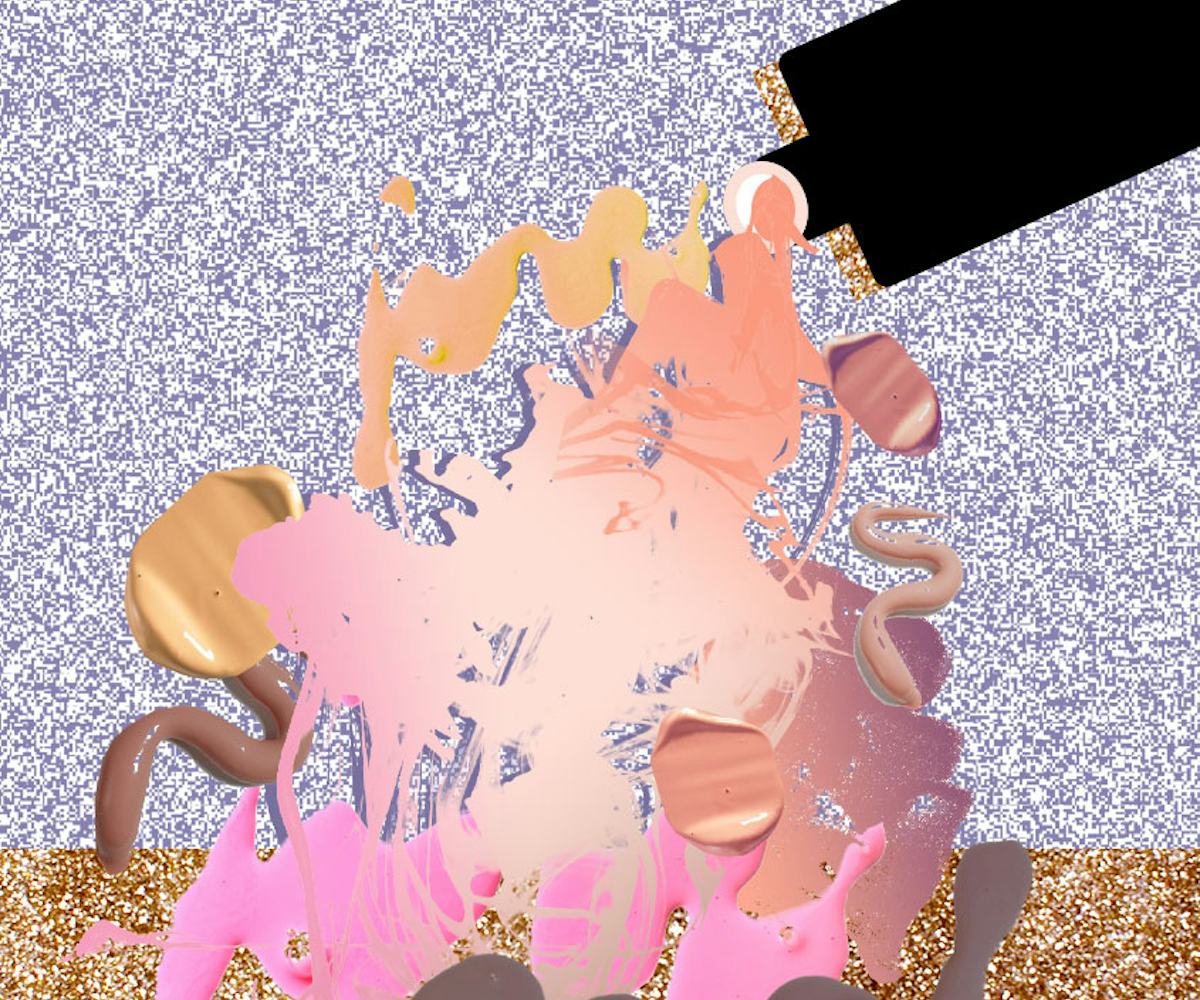 The Truth About Liquid Foundation
+ four foundations you need
It shouldn't be too much to ask that a foundation give flawless coverage in an invisible, natural-looking way—especially when we're shelling out major dollars for the perfect one. But when it comes to actually selecting your dream foundation, it can feel like there are as many options as pores on your face. The first step? Pick your texture. Many people believe that powder foundation is the route to go for the invisible, woke-up-like-this look, while the other option—liquid— seems to be the red-headed stepchild of makeup. It's got a reputation for caking, greasing, and smudging: Words you don't really want associated with your face. But is it actually so bad?
Historically, liquid foundation was developed for the film and television industry to create perfect coverage under intense studio lights. That makeup may have looked flawless onscreen, but it was anything but invisible and certainly wasn't for the everyday look. 
But as our needs as a society have changed, so have makeup formulas—the beauty industry is constantly innovating to keep up with the times. Flawless-yet-natural beauty is in, and more women are opting to have their freckles, scars, and beauty marks visible as signs of individuality, not something to be hidden. Which means that the latest in makeup technology allows for that. But unfortunately for liquid foundations, despite the breakthroughs, the negative reputation remains. 
We caught up with Jeffrey English, a makeup artist to the stars and a member of the Sephora PRO team, who helps develop and test out makeup products as they're being created. And he says the liquid makeup stereotype is unfair and misleading. "I lean toward liquid with my clients." English says. "Today, foundation has become lighter and more breathable with undetectable coverage for everyday wear."
It all comes down to an atomic level, according to English. "Powder foundation has a rigid or crystalline molecular structure, where liquid has an amorphous one. Therefore, liquid foundation can flex with the skin better." That's a fancy way of saying the "new" liquid foundations essentially become a second skin, meshing perfectly at the molecular level and providing invisible coverage, whereas powder can sit on the skin like building blocks and the individual particles can be seen. You know the look—almost shimmery, and you can clearly see the particles.
English says liquid foundation also has tendency to reflect light, which blurs the appearance of imperfections. That being said, skin is complicated, and one size does not always fit all. English says tool choice and religious moisturizing are game changers when it comes to getting the most out of a liquid foundation. 
"For liquid makeup, I tend to use flat foundation brushes. Sponges are also amazing for perfecting textured skin, and buffing brushes are ideal for building fuller coverage." And don't forget your moisturizer. Dehydrated skin causes makeup to dry out and get in the creases of your face, resulting in a cakey feel. English recommends over-hydrating and prepping the skin with moisturizer to ensure smooth coverage.
English says the most exciting innovation in the makeup field right now is the potential for liquid serum foundation. "They are incredibly lightweight and long-lasting, and can be easily applied with fingers. The coverage is buildable but virtually undetectable."
We like the sound of that. But does this mean we should be cleaning out our makeup bags and ditching the powder? Absolutely not, says English. "Powder is the best option for oily skin types because it's better at keeping oil in check throughout the day. You can also use powder foundation on top of liquids to set the makeup and bump up the coverage." 
Click through the slideshow for Jeffrey English's recommendations for liquid foundation that bust through the stereotype.
Giorgio Armani, Luminous Silk Foundation, $62, available here. 
Marc Jacobs Beauty, Re(Marc)able Full Cover Foundation Concentrate, $55, available here. 
Givenchy, Photo'Perfexion Fluid Foundation, $50, available here. 
Makeup Forever, Ultra HD Fluid Foundation, $43, available here.