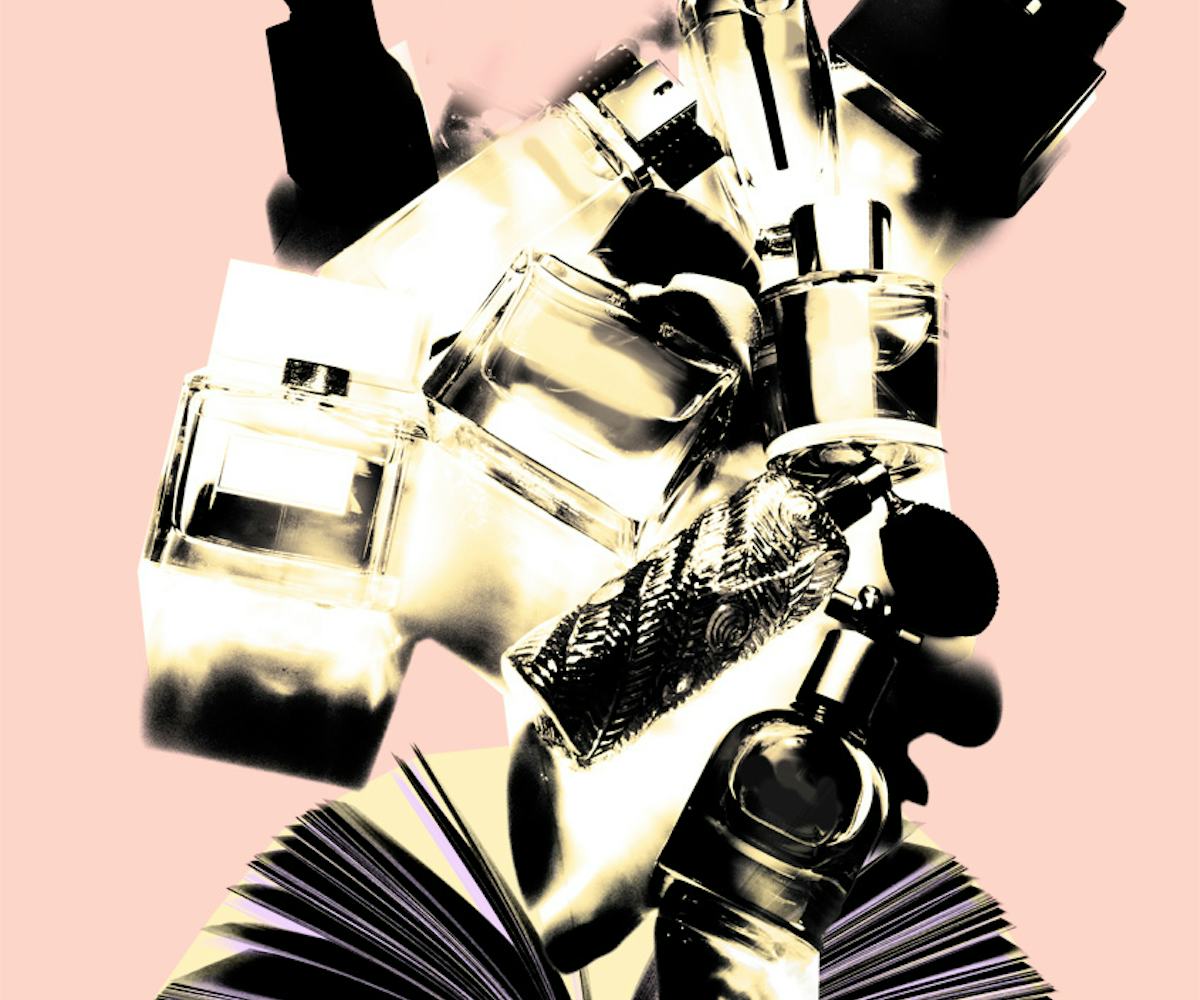 perfume photo by Will Anderson
8 literary perfumes for book lovers
Nothing can compare to the feeling of holding a book in your hands and luxuriating in the unadulterated joy of reading from the printed page. Don't get us wrong, we love our tech, but there's just nothing else like being able to touch and smell a real book. But when you don't have any paperbacks handy, what better way to create that same sensation than to wear a literary perfume?
Taking inspiration from the actual scent of books, written prose, and the legacy of beloved authors, these eight fragrances will help you to feel like you always have a story within you. Add some intrigue with a scent inspired by Edgar Allan Poe or opt for something lighter yet substantial, like a perfume that evokes a flowery scene from A Room With a View. These are products that beauty and book lovers alike can all enjoy. Flip through the gallery to find the perfect fit to add to your perfume collection—or library.
Paper PassionIt comes as no huge surprise that Karl Lagerfeld would be involved in the creation of a book perfume. Paper Passion was developed by perfumer Geza Schoen to create the quiet, unassuming, vaguely woody scent of books. The bottle comes with writing by Lagerfeld and Günter Grass.
Gerhard Steidl & Geza Schoen, Paper Passion, $15, available at walkerart.org. 
PaperbackOne of the best things about buying both new and old books is their smell. Demeter recreates the inviting scent of paperback volumes with a subtle fragrance that combines the scent of aged paper with violets and potpourri.
Demeter, Paperback, $20, available at demeterfragrance.com.
Dead WritersTaking inspiration from dusty libraries and classic books, Dead Writers perfume oil combines sweetness with smoke for an irresistibly cozy aroma. Notes of clove, black tea, and heliotrope pair perfectly with vanilla and musk.
Sweat Tea Apothecary, Dead Writers Oil Perfume, $40, available at Etsy.com. 
Poe's TobaccoThis fragrance gives off the same sense of mystery as Poe's writing: deep notes of tobacco, tea leaves, amber wood, and apple combine for a warm, woody scent.
Tokyo Milk Poe's Tobacco No. 1, $30, available at tokyo-milk.com.
BaudelaireFrench poet and art critic Charles Baudelaire inspired this sweet and smoky scent, which combines notes of juniper berry, black pepper, and caraway with hyacinth, leather, and patchouli for a spicy unisex cologne.
Byredo Parfums, Baudelaire Eau de Parfum, $145, available at byredo.com.
Rustic LibraryIn the days of iPads and Nooks, you may find yourself perusing the library less and less. If you start to miss the rich, warm scent of old books and much-loved pages, Garden Tale Gifts' homemade solid perfume combines notes of leather, amber, mandarin, and sandalwood to recreate that comforting aroma.
Garden Tale Gifts, Rustic Library solid perfume, $11, available at Etsy.com.
A Room With A ViewInspired by E. M. Forster's 1908 novel about a young woman trying to find her own in Edwardian England, this perfume captures the arrestingly floral scent of violets on the Florentine hillside, balanced with earthy scents of fennel and grass. Consider it a hot spring day, bottled.
CB I hate Perfume, A Room With A View, $65, available at cbihateperfume.com.
GeorgeInspired by the 17th century French novelist Amantine-Lucile-Aurore Dupin (pen name: George Sand), this gender-neutral fragrance mixes top notes of neroli and bergamot with tobacco, myrrh, and white musk. The result is a deep, smoky scent that's enchanting on anyone.
Jardins D'Écrivains, George Parfum, $95, available at jardinsdecrivains.com.