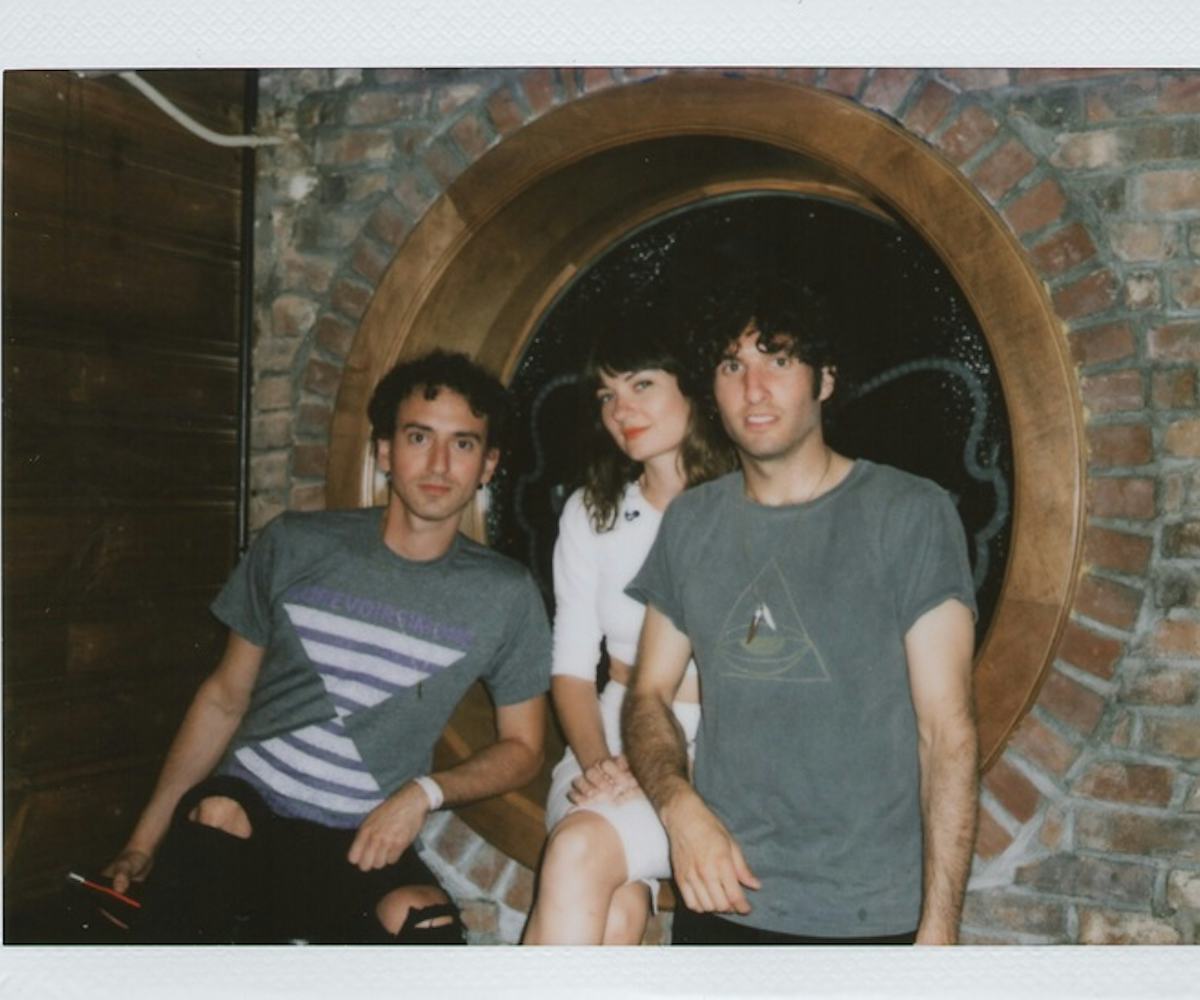 tour diary: little daylight
hop onboard the nylon music tour with the band!
The NYLON Music Tour is in full swing, and there's no better way to relieve the best moments—plus get stoked for what's up next—than by hopping in the van (and onstage!) with our faves, Little Daylight.
We already know that the New York band brings the dance party with their live performances of "Overdose" and "Runaround," but now we can finally get a dose of their electro-pop magic to go with the release of their debut album Hello Memory. 
Buy the brand new LP here, then click through the gallery for the group's exclusive snaps and memories from the road. 
Rocking the shiny dress on stage at DC's Rock and Roll Hotel. So hot and humid down there! Feels good to sweat that much!
Matt and Eric face each other down in the middle of the opening song "Runaround" in DC. We're so psyched this song is now out there in the world for our fans to listen to finally.
Nikki kicks it on the couch on the rainy day lead up to our Brooklyn Bowl show.
While a serious storm slams into the porthole at Brooklyn Bowl, we work out details for the rest of the mini-tour.
Seconds before the lights dim and we head onto the stage, making last minute tweaks to the setlist.
On stage at Brooklyn Bowl. Love the lights here.
Brooklyn Bowl stage shot.
Backstage after our show.
Made it up to Montauk for our show at Surf Lodge. Here's a brief respite from the rain. Nikki takes the opportunity to throw up the LD sign.
Next day we take the ferry across to CT on our way up to Boston for the show at Brighton Music Hall.
Nikki feelin' it on stage at Brighton Music Hall.