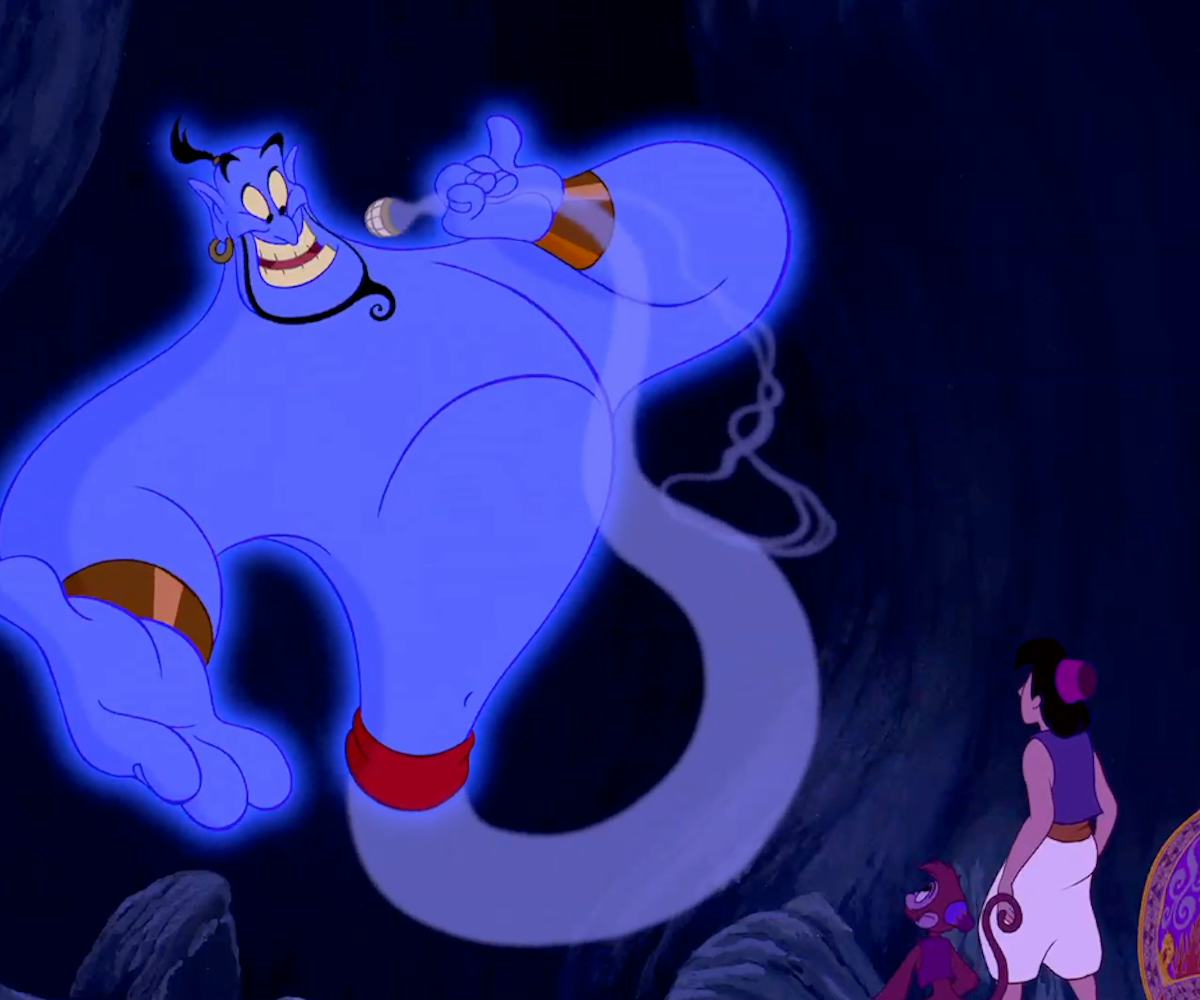 photo via disney
a live-action prequel to 'aladdin' is coming
Disney has been putting out a lot of live-action adaptations lately, and we can't say we're totally against it. Following the recent adaptations of Cinderella and Maleficent, the next Disney story to get the live-action treatment is Aladdin.
It won't be the story of Aladdin that will be remade though. Instead, Disney is giving us a prequel called Genies. The script will center around Genie and how he ended up getting trapped in the magic lamp before Aladdin comes around to rub him out of there.
Reportedly, the movie is still in the early stages of development, but there are definite long-term plans for the movie. And while it's hard to imagine anyone replacing the amazing Robin Williams, who voiced Genie back in the original Aladdin film in 1992, it's still heartwarming to have a beloved childhood character come back.
(via Hollywood Reporter)