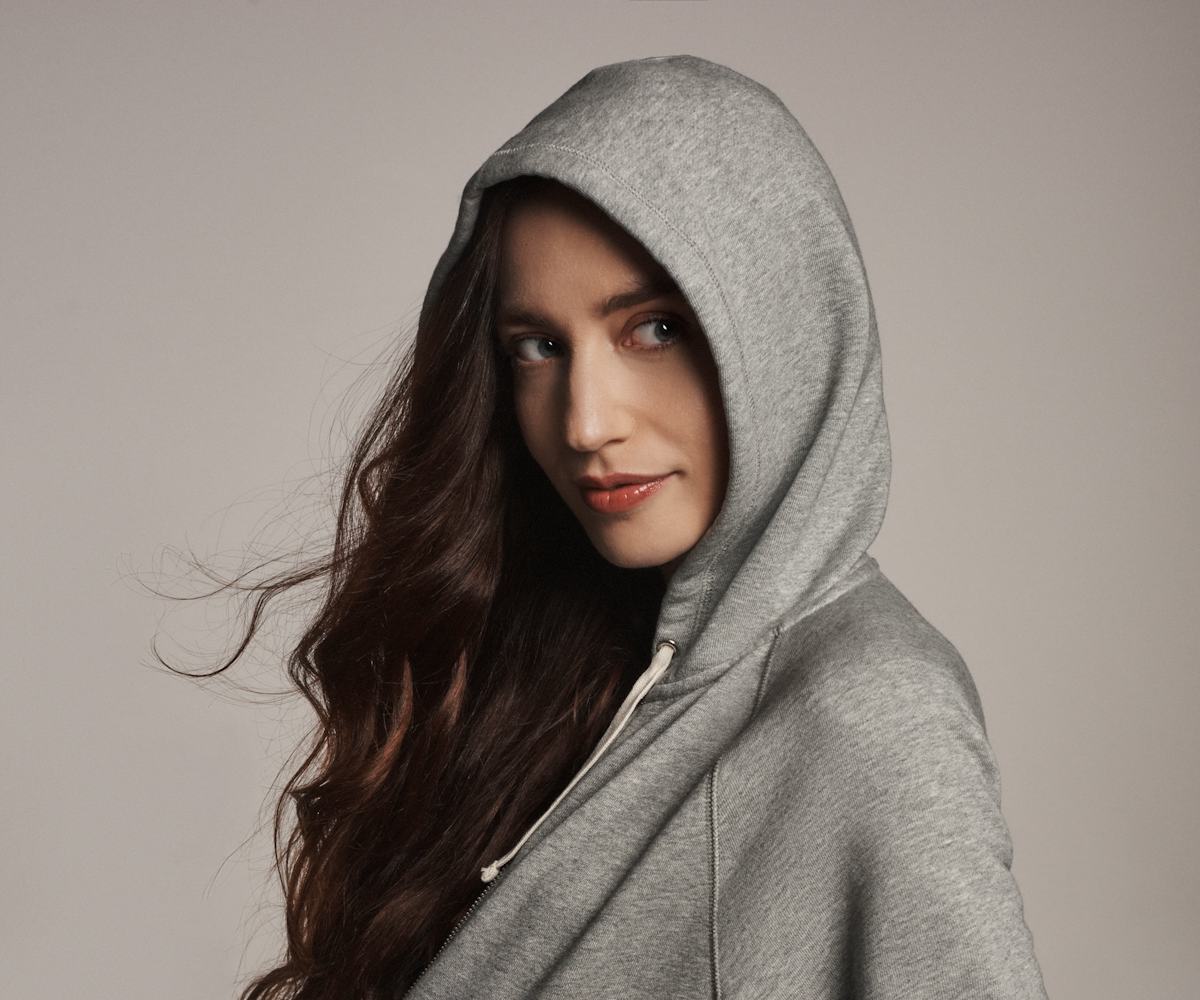 Photo courtesy of Gap
Lizzy Jagger Channels The '90s In Gap's Latest Campaign
Jagger and others pay homage to the decade for the Archive Re-Issue Collection
When we think of classic '90s fashion, chances are Gap is one of the first brands that comes to mind. Looking past the memories of JNCO Jeans and ball chain chokers, Gap's classics—such as the denim jacket and plain, pocketed tees—provided '90s kids everywhere with the wardrobe staples that were the real stars of the era. And, of course, they brought us some of the most iconic ad campaigns of that decade. 
In celebration of all that Gap used to be, as well as their bright future ahead, the brand is launching a limited-edition capsule collection that brings back some of the styles that were most eponymous to the '90s. Come February 7, we'll be seeing a reemergence of the bodysuit, Reverse fit and Easy fit denim, pleated khakis, the pocket tee, and more—and we're feeling all sorts of nostalgia right now.
To head the campaign, they clearly had to get the cast just right. Who better than the talented offspring of '90s Gap ad alumni? 
Lizzy Jagger, daughter of Jerry Hall (who starred in a 1991 campaign in both the bodysuit and denim jacket) and Mick Jagger, is one of the talents selected to star in the reissue. While modeling for Gap may be in her blood, this won't be the first time Jagger herself has appeared in a campaign for the brand. In fact, she starred in a winter ad back when she was just 17.
Jagger has us more excited than ever for the new collection, assuring that while it may be comprised of '90s favorites, the overall feel is still very modern and wearable today. "It's nodding its head at the '90s, while still keeping it very fresh," she says. "I think that the classic pieces chosen are pieces that have echoed through the last 20 years, and they're still very relevant today. They're definitely staples for us now." 
A retro girl at heart, she's especially attached to vintage '90s fashion. "Aside from my '90s couture, I still wear my denim jacket [which just so happens to be Gap] that I ironed patches onto—it's definitely a classic piece," she says. "Of course, I have a lot of crop tops and fluorescent things and a lot of rave gear that I wear, too." Soon-to-be added to this collection? The Archive Re-Issue denim skirt, her favorite piece from the line.   
More than just a muse, Jagger knows fashion. She does credit her mother's flamboyance to inspiring her own fashion sense, telling us, "She's got a real cowboy in her, and I think that has really come through in all of her kids' styles. There's a little bit of Texas in all of her looks." However—and not surprisingly—it's her and her siblings (like her supermodel sister Georgia May Jagger) that influence Hall today. "It works the other way around in my family—it's the kids that are the stylists, and the parents are the muses." When your daughters are two kickass models, how could you not be influenced? 
Launching alongside the killer ad campaign is Generation Gap, a Kevin Calero-directed film featuring Jagger and other emerging talents such as Rumer Willis, Evan Ross, and Chelsea Tyler (with a special cameo from Gap alumni Naomi Campbell) and an a cappella version of Color Me Badd's "All 4 Love." Check it out, below, and click through the gallery to check out the full campaign.
Mark your calendars, as the collection launches this Tuesday, online and in select Gap stores.