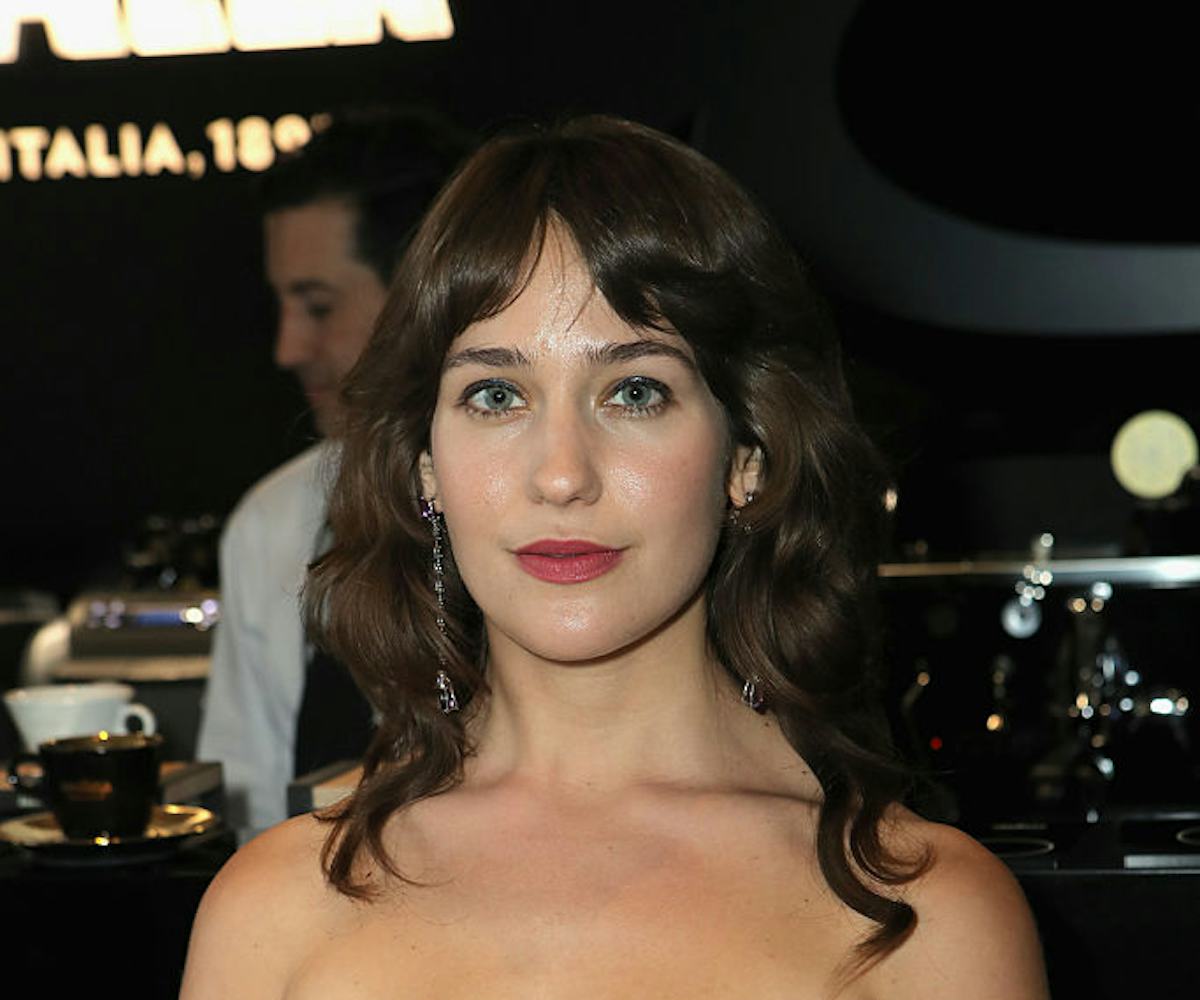 Photo by Ari Perilstein/Getty Images for Lavazza
Lola Kirke Had The Best Surprise Accessory At The Golden Globes
While this year's Golden Globes had plenty of fashion trends of which we should all take note (black ribbons! prom-esque updos!), there was one accessory on last night's red carpet which really stole our hearts. Worn by Lola Kirke, who stars in Mozart in the Jungle, the awards show's hottest accessory was a circular pink pin, bearing three simple words: Fuck Paul Ryan.
While the pin blended in quite seamlessly with Kirke's gorgeous Andrew Ng dress, proving that a political conscience is always on-trend, the actress made sure that the message did not go unheard either. Kirke spoke with Elle.com about her decision to wear the pin, saying:
I'm wearing a Fuck Paul Ryan pin. Paul Ryan is talking about defunding Planned Parenthood. I think that, along with a number of other decisions that are being talked about being made by the new administration, is atrocious. As a person with a platform, no matter what size it is, I think it's important to share your views and maybe elevate people that might agree with you, that maybe won't feel like they can have the same voice. My body my choice, your body your choice.
The Fuck Paul Ryan pin (also worn by Transparent creator, Jill Soloway, as seen in the photo below) was not Kirke's only bold fashion statement of the night—she also sent out a message about body positivity by wearing a strapless dress with underarm hair on display. As Vogue.com points out, Kirke's follicular fashion statement is not unique to her; her sister Jemima, of Girls fame, has also sported visible underarm hair on the 2015 CFDA Fashion Awards red carpet. But in conjunction with the timely pin, this move by Kirke symbolizes something much bigger than a mere trend. Rather, it demonstrates that there is space in even the most traditionally gender- and body type-normative environments (aka Hollywood) to push against existing boundaries and engage with the political issues of our time. In fact, there is more than just the space for it; there's an imperative for it. Statements like Kirke's are as essential right now as Meryl Streep's anti-Trump Golden Globes speech; they demonstrate that there will be no normalization of despicable behaviors and no quiet acquiescence to our fundamental rights—like access to affordable health care—being stripped away. 
So while most of the attention on the trendiest accessories from last night will rest upon the supremacy of the black ribbon choker, the real star of the evening was a humble pin with a loud and clear message. And we couldn't be happier about it.