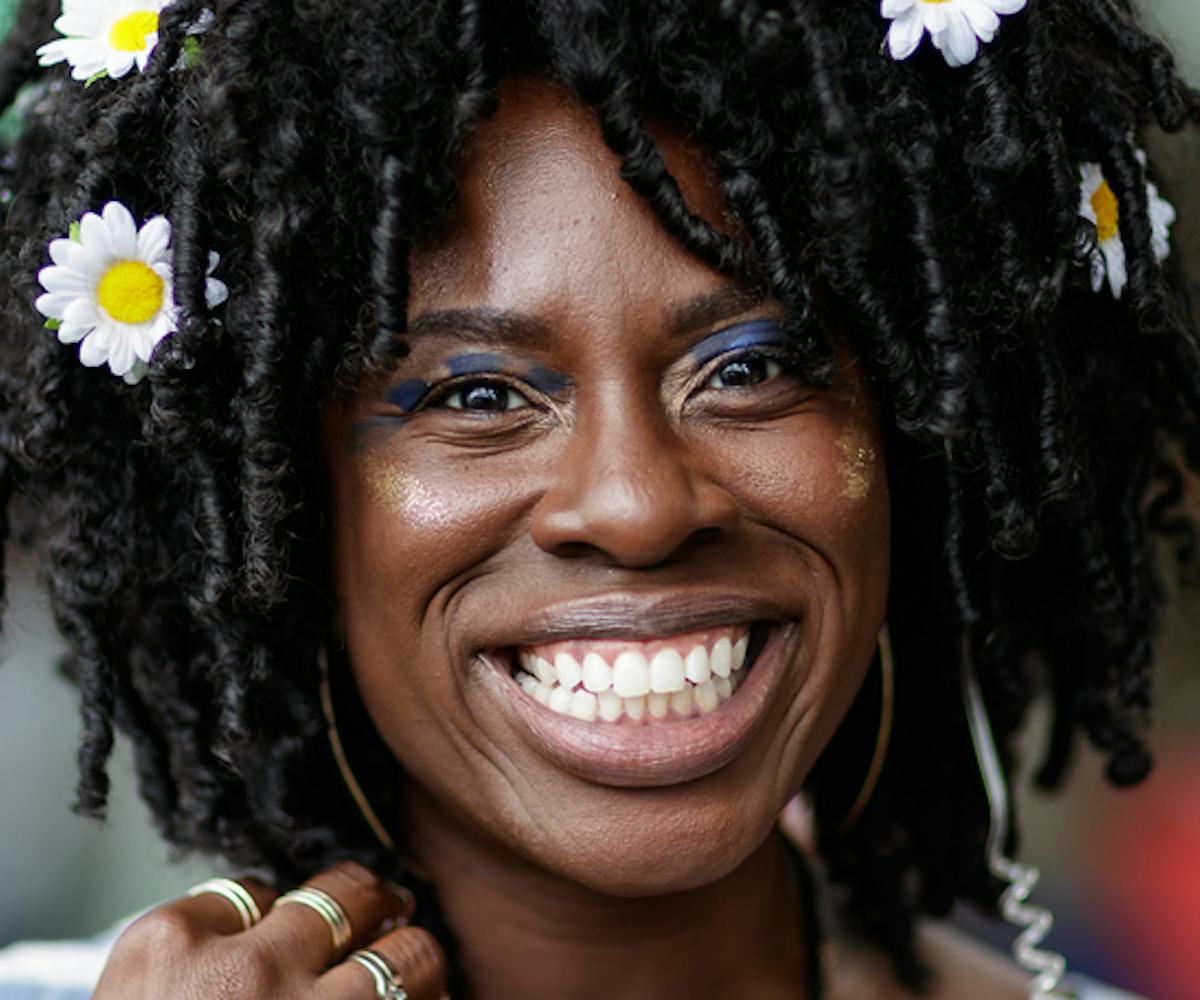 Photo by Shea Flynn/Da Black Swan
The Fiercest Street Beauty Looks From Lollapalooza 2017
What's a music festival without some playful beauty? The grounds of Lollapalooza were teaming with great style and even more adventurous beauty moments. Though glitter has become the de facto accessory, seeing festival-goers play with eyeshadow and mascara was a real treat. Hey, if eyes are the windows to the soul, you might as well gussy them up for the occasion. Check out our favorite moments in our exclusive gallery, presented by Rimmel London, below.
It's difficult to make lower lash mascara look normal AND good. This Lollapalooza attendee managed to do just that while also giving us a run for our eyelash money. Come through with that curl!
Love how strong these eyelash looks are? Edge your look with Rimmel London's new Shake It Fresh mascara. A volume-defining brush adds dimension to your lashes while the built-in shaker system ensures a perfect wand coating every time—in addition to, you know, not drying the mascara out.
Rimmel London, Shake It Fresh Mascara, $5.97, available at Walmart.
NYLON's global editor-in-chief Gabrielle Korn kept it simple and clean, opting for slicked-on mascara and a subtle shadow to complement her bright lip. The tinted sunnies are a nice touch, too. Who needs rose-colored lenses when everything is greener on the other side of the festival?
Now this is how you keep things refined but festival-ready. A solid mix of silver glitter and plum eye shadow make for the perfect backdrop to a killer cat eye and sublimely coated lashes.
You'd never guess it was nearing 85 degrees by looking at this beauty. Warm neutral shadow pairs wonderfully with a thin liner, helping to truly enhance the color of the eye without being too much. This is a look we'd like to call "just right."
A fine-edged brush went into this eye shadow-as-eyeliner look. That's just about it! A healthy dose of mascara never hurts, either, especially when your eyelashes are as long as NYLON senior writer Hayden Manders' are.
Gold and blue come together for one regal beauty moment. Makeup is about having fun with your look, and these rays of 24-karat sunshine are everything. We'd be smiling this wide too if we were rocking this look.