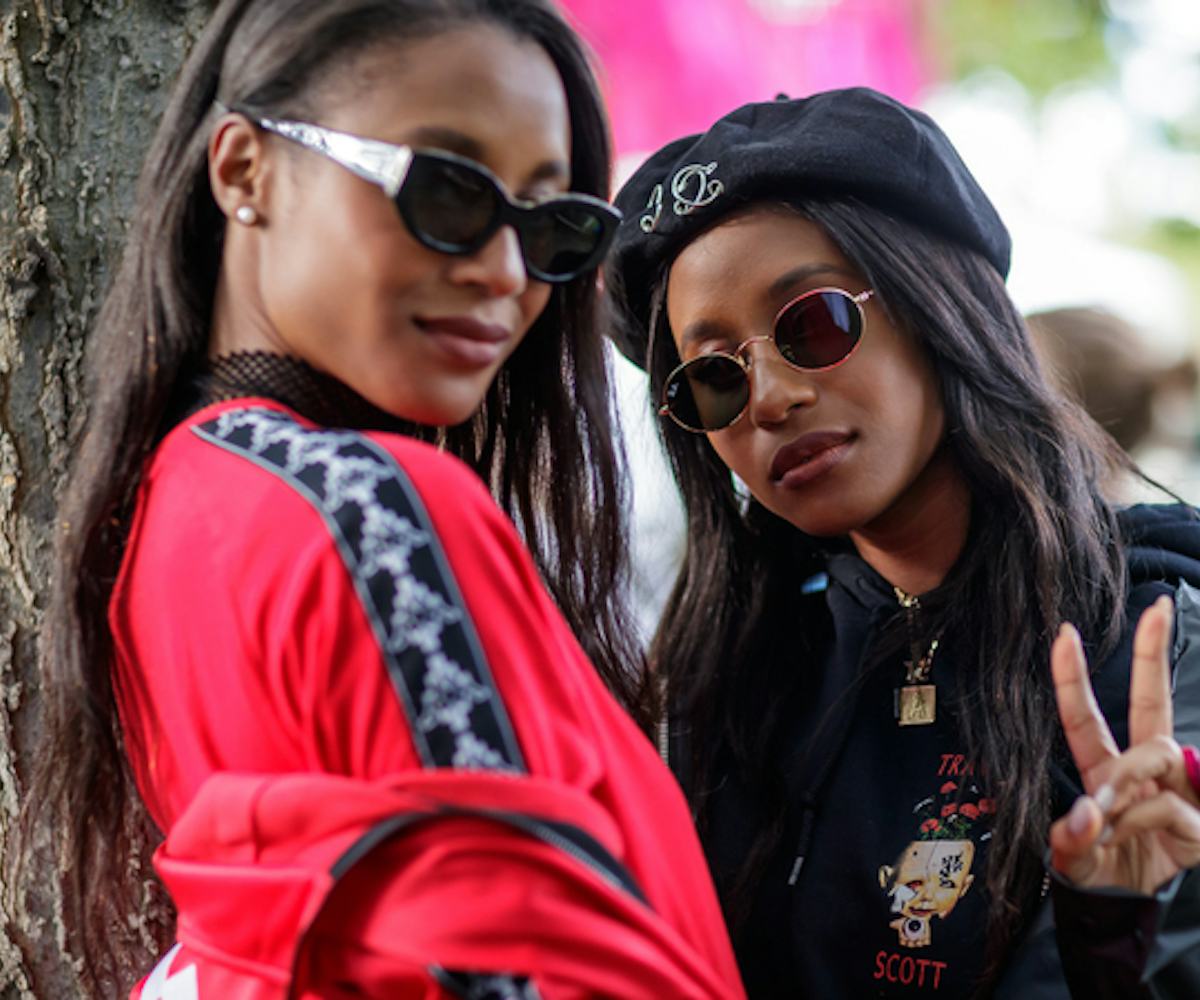 Photo by Shea Flynn/Da Black Swan
The Coolest People We Saw At Lollapalooza 2017
Lollapalooza is a massive music festival. Spread across eight stages in Chicago's Grant Park, the four-day extravaganza is nothing short of a full sensory trip. It pulls thousands of people together for a long weekend of great tunes, body-shaking beats, and boatloads of Midwestern courtesy. (It's safe to say, Lollapalooza is one of the friendliest festivals out there.) This year, Lorde came through along with Crystal Castles, Charli XCX, The xx, and Chi-Town's own Chance The Rapper. Lil Yachty courted a crowd so massive, people from outside the festival were trying to break down the fences to get in. Oh, and of course there was an abundance of street style thrown in between. (Glitter may or may not have been included.) Ahead, let's recap the weekend in all its glory. And to Chicago, we love you. Next year cannot come soon enough.
Andrew McMahon
This is what summer dressing is all about.
Can ankle bracelets make a comeback?
Teenage angst is forever.
A notification we never, ever want to receive.
Pattern play all day.
Tina Belcher is smiling somewhere.
Yellow jumpsuits are where it's at, y'all.
Listens to Desiigner's "Panda" once.
Denim but make it tropical.
Dan Luke & the Raid
Bishop Briggs
Tegan and Sara!
See what we mean by the whole yellow jumpsuit thing?
Skott
Mura Masa
Angel & Dren
Foster the People get it.
What's good, Travis Barker?
blink-182 for you!
Crystal Castles
Alison Wonderland
Make sure you get your daily dose of greens!
Talk about crowd mentality.
This is what it means to be lit, right?
It's always leather weather.
Banks
Virgil Abloh
In Chance the Rapper we trust.
The xx's Romy Madley Croft is a literal angel.
Oh hello, Jamie xx!
The xx's Oliver Sim.
Mac DeMarco
These. Flares.
We're goth for the summer, too.
Red is rad.
The absolute perfect pairing of sunglasses and dress.
Lil Yachty
Machine Gun Kelly and a very, very nice jacket.
Tove Lo
The crowd at Lil Yachty was insane.
Like, people were banging down the gates from outside the grounds to get in—that kind of insane.
That Yachty game is strong.
Arcade Fire
That cross can only mean one thing: JUSTICE.
Rae Sremmurd
The Drums
Middle Kids
Beam us up!
MAX
Oh, hai!
A look for the South of France.