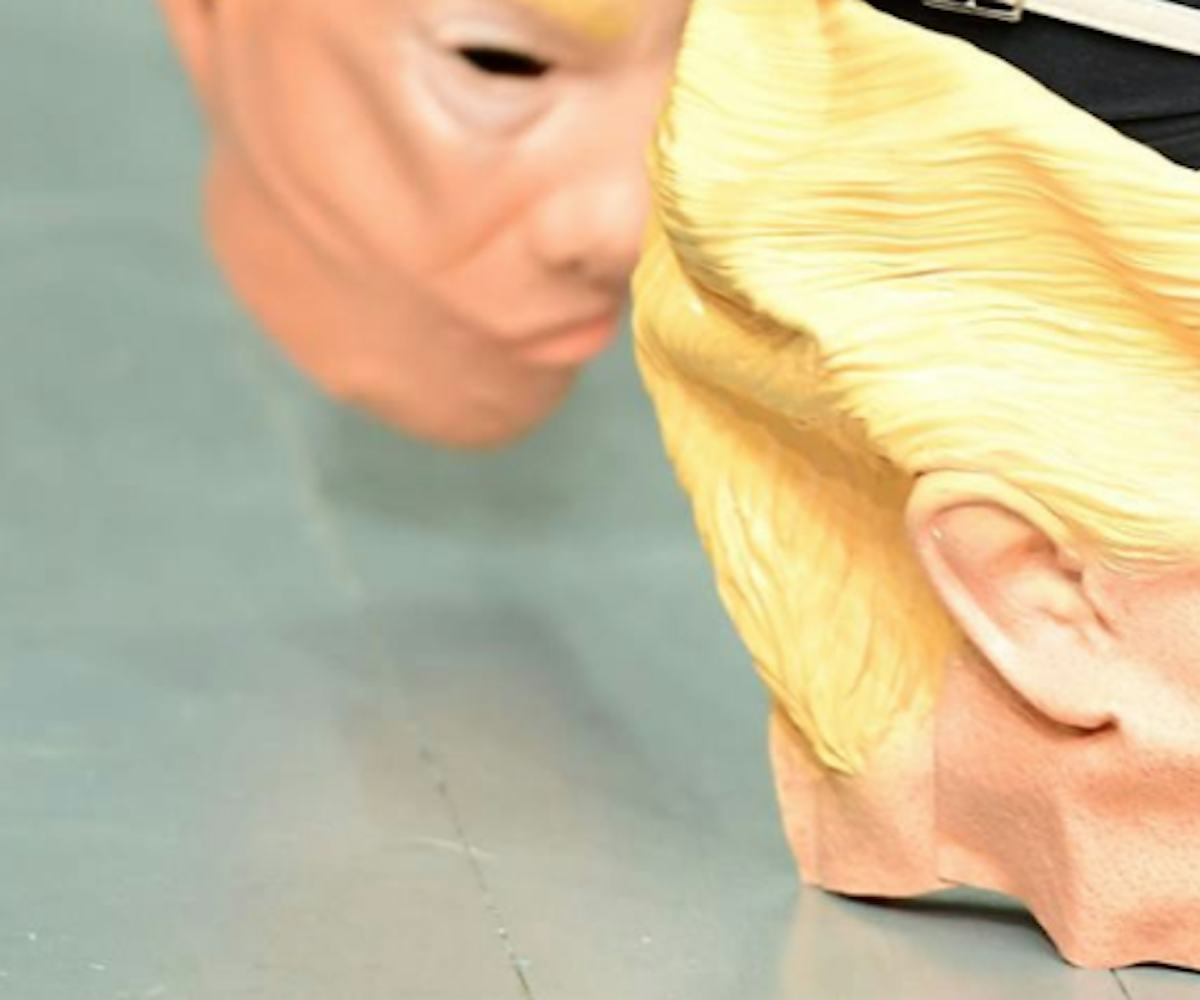 photo via facebook.com/foxnews
This LFW Show Was Full Of Condom Dresses And Trump Stilettos
New York Fashion Week may have just ended, but fashion month is still going strong. And from the looks of it, the designers across the pond are giving us New Yorkers a run for our fashion money. So far, we've seen some noteworthy presentations at London and Milan Fashion Week, including Gucci's creepy-but-awesome hospital-inspired show and that rainbow cape moment at Burberry, but it was one of the students from the graduate program at the prestigious Central Saint Martins that really caught the eye of the masses with some outrageous outfits.
Edwin Mohney's presentation featured everything from condom dresses to "Trumpettos," rubber stilettos designed to look like the POTUS. You can see them in all their glory below:
The designer opened up to Sleek Magazine about the inspiration behind the collection, stating that "this high low clash was about developing a new idea of what couture means to millennials using contemporary culture." 
Talk about stomping out the patriarchy.