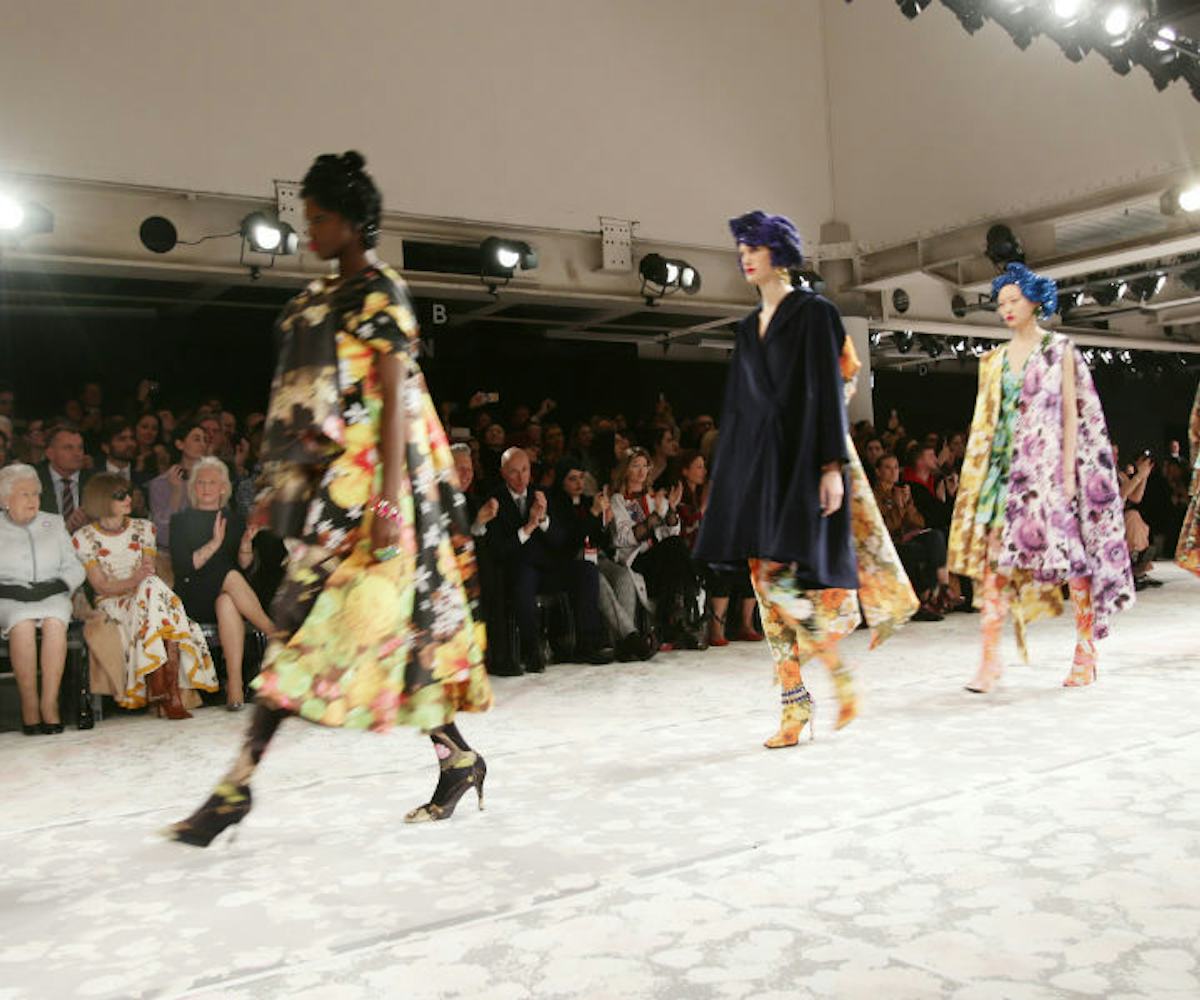 Photo by Yui Mok - Pool/Getty Images.
London Fashion Week Will Be Fur-Free This Season
On the heels of yesterday's news that Burberry is banning fur, the British Fashion Council has now announced that all of London Fashion Week will be fur-free. Sustainable and ethical responsibility, FTW!
After sending out a survey to designers officially showing this season, BFC organizers have confirmed that none plan to use fur during their shows. "The BFC survey results reflect a cultural change based on ideals and choices made by designer businesses, international brands as well as consumer sentiment," the organization said in a statement. It adds that the decisions were also "encouraged by the stance of multi-brand stores who are moving away from selling fur."
To be clear, the organization hasn't imposed a ban on fur, as it does not "define or control the creative process of the designers," but it does encourage them to "make ethical choices when it comes to their selection of materials and supply chain." This is a choice brands and designers have made on their own.
Elsewhere, big names like Tommy Hilfiger, Michael Kors, and Gucci have also vowed to ditch the controversial material. The progress seems to be slow, but this news is promising. Now, let's tackle the issue of fast fashion next…