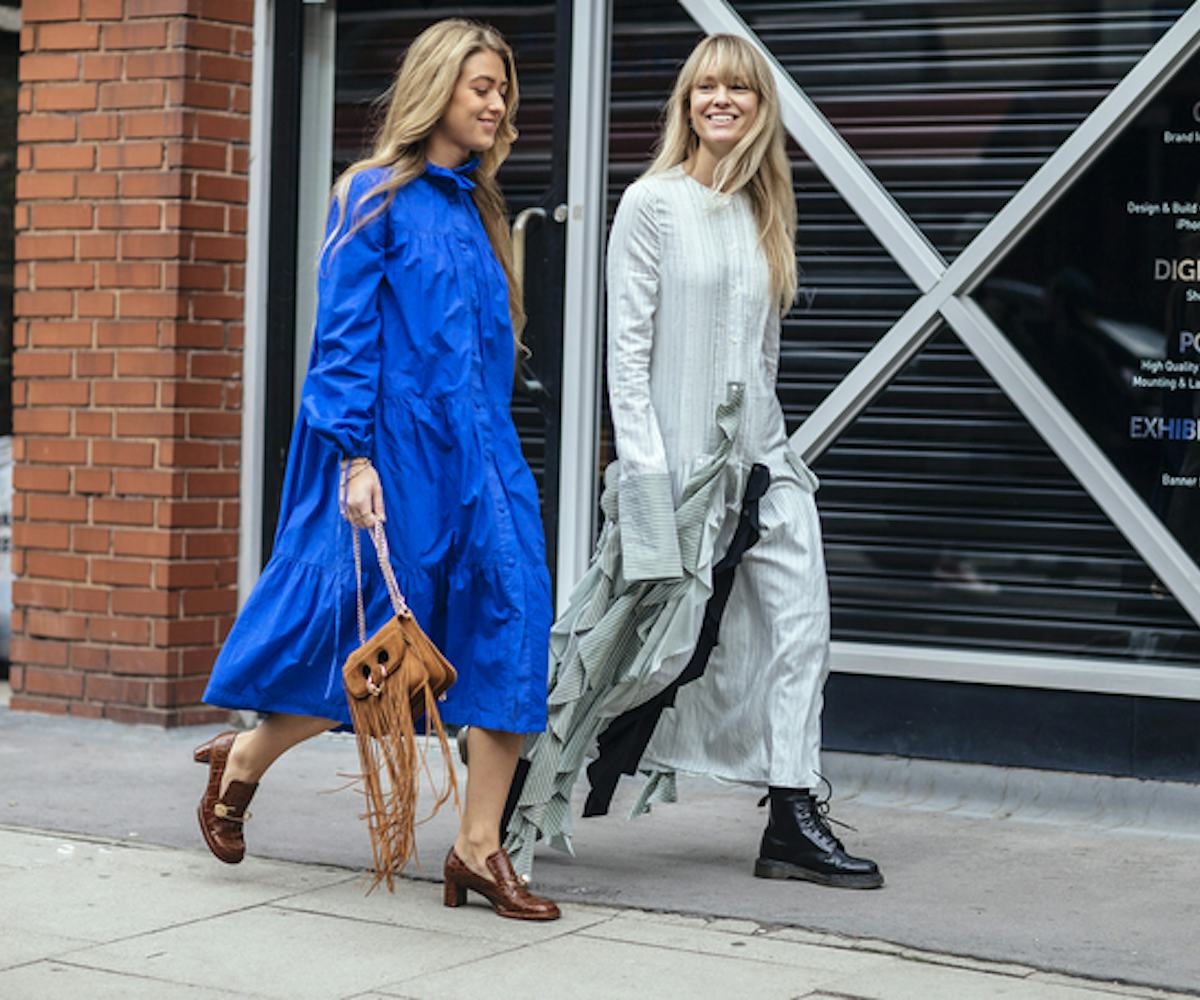 Photo by Asia Typek
The Best Of London Fashion Week Street Style
Our favorite looks from across the pond
New York Fashion Week came and went, blessing us with some incredible street style and leaving us with major inspiration to step up our own wardrobe games—and a ton of it, at that. But now that Fashion Month has made its move across the pond, it's time to check out what the London ladies have in store for us.
Londoners did not disappoint, to say the least. From unexpected pattern combinations and matching moments (a skirt and shoes cut from the same cloth?!) to statement-making accessories of all sorts, the Brits brought their A game to LFW. And we're here for all of it.
Click through the gallery, below, to check out our favorite looks, captured by photographer Asia Typek. Next stop? Milan!
When you match your skirt to your shoes, and it works out perfectly.
A crocheted choker and see-through boots? Yes, please.
True love.
Having a laugh in between shows.
Taking a break (to check e-mails, probably).
When in London!
Nothing says "fall" like a good plaid coat.
"We go together like fringe and ruffles."
When buttons are more than just a functional necessity.
All-white outfit + a pop of accessory color = perfect formula for a killer LFW look.
Olivia Palermo serving us some floral realness.
Who wore it better? The attendee that paired the plaid rain trench with Balenciaga booties or...
... the one with a nude Acne top and black stirrup pants? (We think they both win.)
How to mix and match prints, 101.
These. Pants. Though.
Susie Bubble and Tina Leung doing the Pantone Color of the Year some justice.
Grocery shopping, or carrying your LFW schedule?
Alexa Chung keeping it cool and casual with skinny jeans and a black leather blouse.
We're here for this majorly '70s getup.
Rule #1 of LFW: Dad shoes are totally chic (and a guaranteed way to save your feet).
Comfy-cozy slides will also do the trick.
Ringing fall in with velvet.
Yes, yes to all of this.