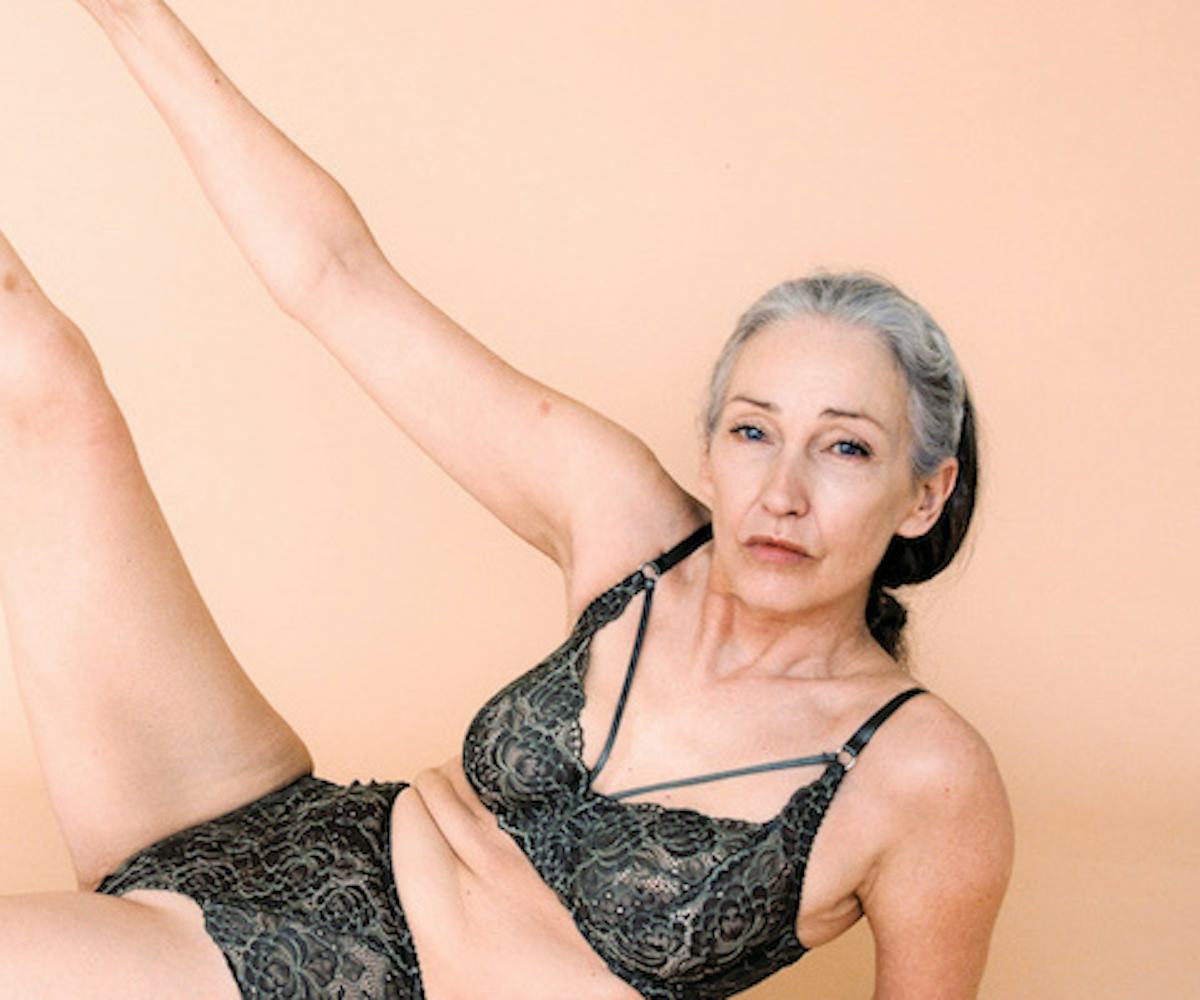 Photo courtesy of Lonely
Lonely Just Revealed A Powerful Age-Inclusive Lingerie Campaign
Starring 57-year-old model and muse Mercy Brewer
As Fashion Month continues, it's been pretty refreshing to see the number of different bodies on the runways. While statistically, it's not the best season we've seen so far, the statements made have been powerful ones. Why? Because these brands are making a point to not just include a token plus-size model or racially diverse cast to get attention, but to prove that inclusivity needs to be the norm.
While these victories are always welcome, there's always room for more. And when it comes to the different fashion departments, the intimates tend to be the most offensive. That's why we've long applauded New Zealand-based label Lonely for consistently going above and beyond to be more diverse.
Not only does Lonely opt to showcase bodies of different shapes and colors, but they're also casting bodies of trans women, bodies of all ages, and even bodies that are battling cancer. For its latest Fall 2018 campaign, the brand once again tapped 57-year-old Mercy Brewer to model its new styles. The brand featured her back in March 2017, proving that age-inclusivity is not just a trend for the brand but simply just is.
Check out the gorgeous campaign, below.