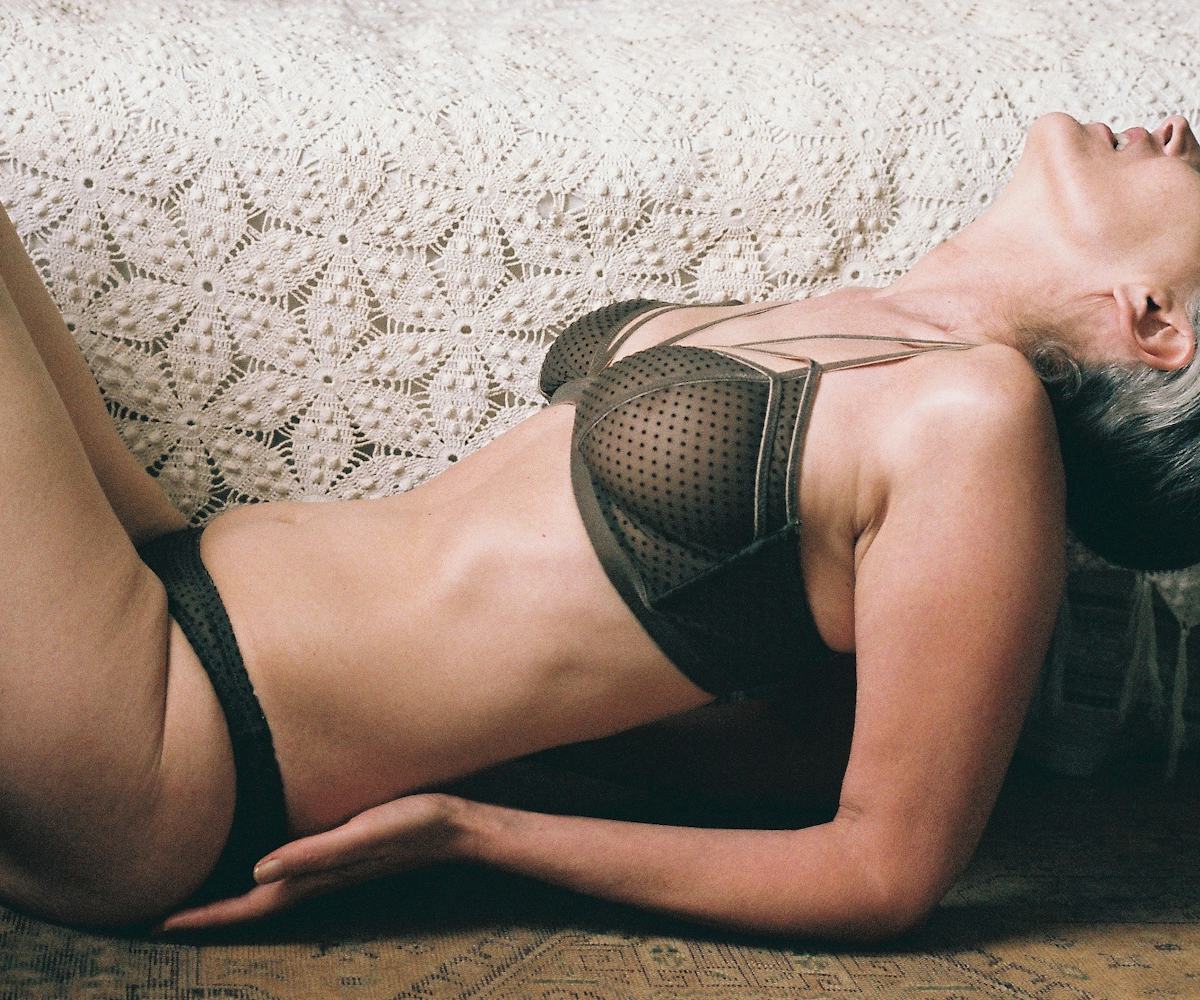 Photo by Harry Were
Lonely's Latest Campaign Embraces The Beauty Of Aging
The lingerie brand tapped 56-year-old Mercy Brewer as their latest muse
As New Zealand-based label Lonely continues to break down barriers in the world of lingerie, they're back with another powerful campaign for spring. The brand is known for its advocacy of body positivity and self-love, always opting to keep their campaigns Photoshop-free and shooting real women. This time around, Lonely is here to celebrate the beauty of aging and growing older—something rarely normally embraced in a world that's so focused on preventing it.
Their latest muse is 56-year-old Mercy Brewer, an ex-punk from the '80s who modeled amongst the likes of Kate Moss and Naomi Campbell while living in London squats. The campaign challenges the societal norms we're force-fed by other brands that only focus on youthful imagery and young models.
"The beauty and fashion industries are so obsessed with youth, but the reality is we are all aging, and there are so many wonderful things about growing older," says Helene Morris, co-founder and designer at Lonely. "So often the primary message around age is intervention, which is a frustrating response to such a natural, inevitable process."
This just goes to show that age has no limits and is something to be accepted and embraced, not feared. Click through the gallery below to check out more from the campaign, shot by Harry Were.