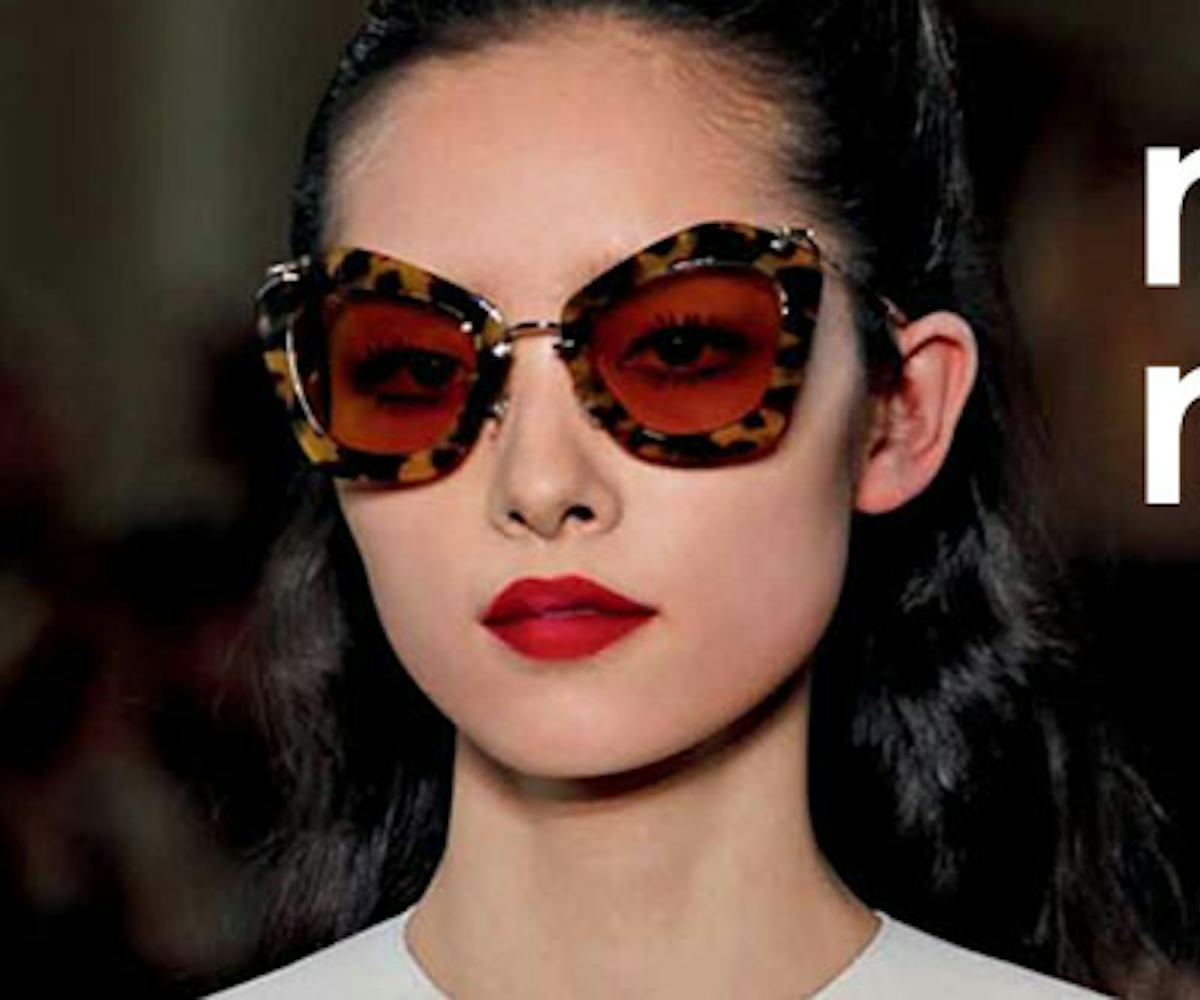 lookbook: miu miu accessories
get up close and personal with some major italian sunglasses.
For the past few seasons, Miu Miu's campaigns have had a kind of common denominator theme: If you spot a very prevalent trend on their runway, chances are, it'll end up in the ad.
That thesis gets a bit more interesting when we consider Miu Miu's newest face is Hailee Steinfeld, the teen actress whose Oscar nomination has only been topped by a slew of fashion triumphs.  (When you were in ninth grade, were you wearing custom Prada?)
So let's imagine Hailee in this crop of accessories from Miu Miu's Fall runway:  Lucite cat-eye sunglasses with actual cat prints on the frames, Mad Men clutches made from velvet and fur, and Judy Jetson space boots that mix glittered leather with suede the color of a vintage Frigidaire.  Add a red lip - the catwalk requirement for all current Miu Miu models - and you've got a very fun look on your hands.
So Hailee, are you ready for this?