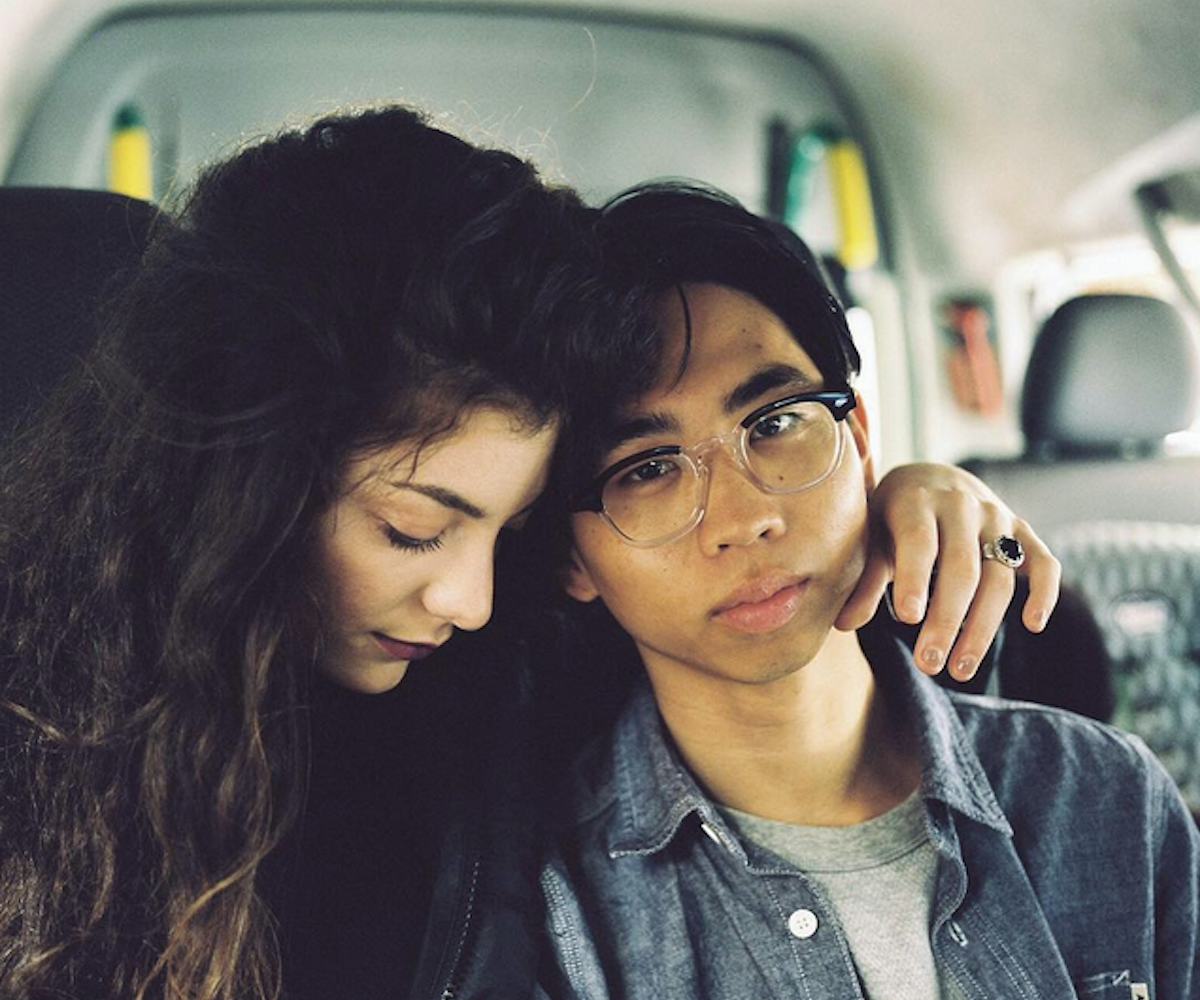 Photo via @lordemusic on Instagram
read lorde's super-cute birthday messages to boyfriend james lowe
they're on each other's team.
For the most part, Lorde and her boyfriend James Lowe have kept their relationship out of the public eye, save the occasional instagram, but they clearly share a lot of love on the down-low. But when the Grammy Award winner has something she wants to express, she certainly does just that. Lorde shared a few adorable Instagrams for James Lowe's birthday week, letting her love for her man really shine through to the world. And if it wasn't already clear, we freaking love this couple.
Check out the gallery to see Lorde's sweet messages for the birthday boy, along with some more snaps of the cool twosome. But first, watch this adorable video of Lorde singing with a sleepy James. She captioned the vid, "I know you guys don't know as much about this dude as you do about me, but lemme just tell you, he falls asleep at parties and then I wake him up to make him be the other half in my Shaggy duet, and he does it, so basically he's the best. There's no better analogy. And no better half. Love you, J!"
@lordemusic this is the third birthday i've been around for; the babies in this photo had only celebrated one! dreamy eyes in a van on tour in australia
@lordemusic i'm a day late cause we were eating funny foods and driving around collecting presents and trying on sweaters in fancy stores, but happy birthday to this one, my actual sunshine
@lordemusic sleepy diva
@lordemusic this guy is prince of the star cafe - all the ladies swoon when he walks in
@lordemusic my boys
@lordemusic cinnamon and sugar (featuring ROGUE PINKY)// regram from jkl
@lordemusic happy st. valentine's from me and him