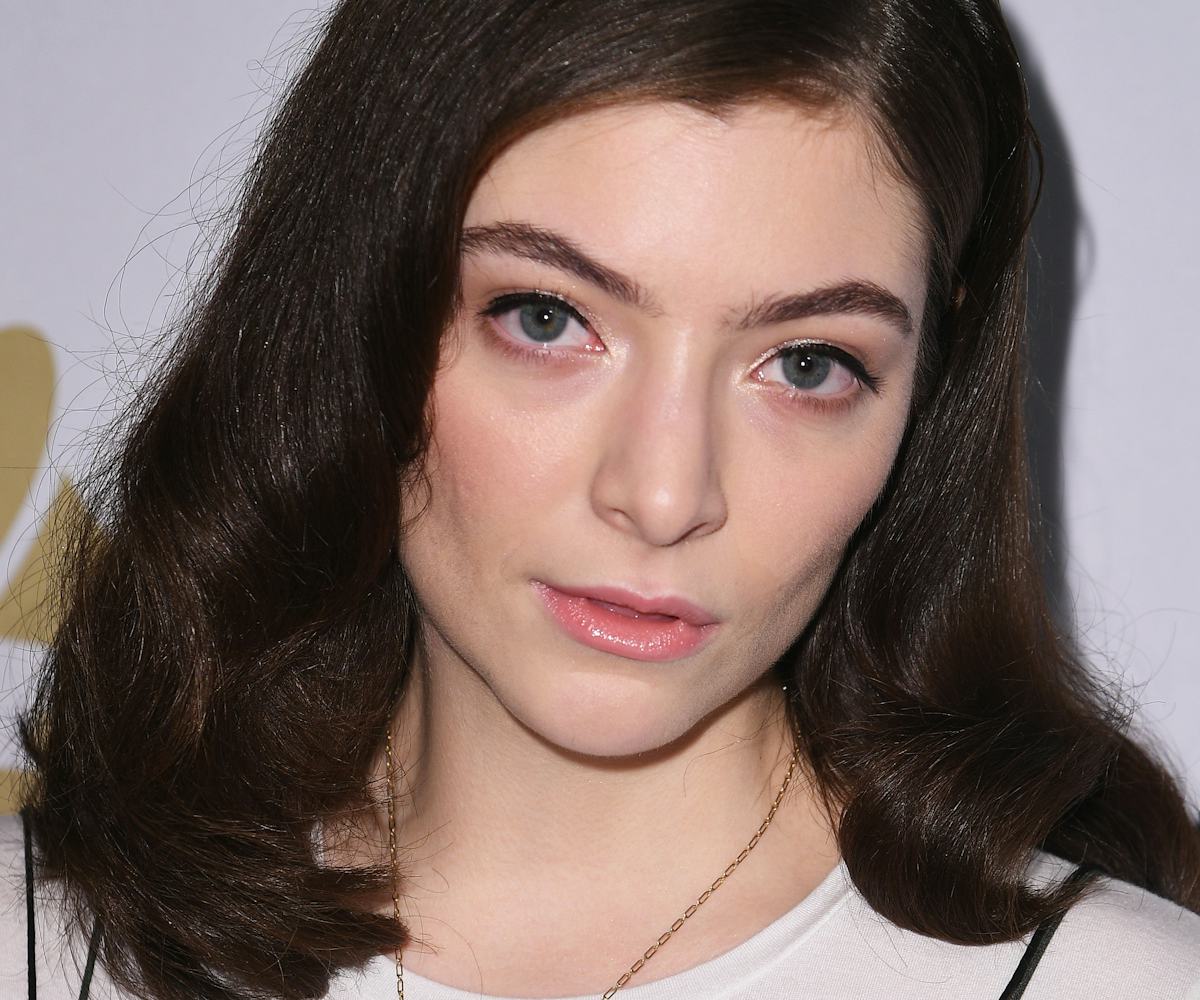 Photo by Kevork Djansezian/Getty Images
Lorde's First Single In Over Three Years Is Here And We Are Obsessed
Watch the new video for "Green Light"
There's no doubt about it that we've been long awaiting the return of Lorde. The 20-year-old Kiwi singer hasn't released music in several years, and we've all been wondering when we would be hearing her vocals over dark pop beats again.
After a series of cryptic hints starting earlier this week—from mysterious commercials in her home of New Zealand to projections on the sides of buildings—we had a strong feeling that something was coming on "3.2," and that it was going to be new music. The pop star finally took to her Twitter yesterday to confirm our suspicions and make the big announcement that the first single off her sophomore album Melodrama, "Green Light," would be coming out today. Not only were we excited about this news, but Lorde was too! In fact, all the excitement was making Lorde so nervous, she felt like "she could vomit."
Lorde promised us a song that's "complex and funny and sad and joyous and it'll make you DANCE." And we have to say, she delivered. "Green Light" is definitely a dance track—but it's also jam packed with emotion and heartbreak. She takes us from the club to a dimly lit street, complete with plenty of dance sessions in between, including ones that take place on the top of a car and in the bathroom with a mystery pianist. She perfectly encapsulates those "post-breakup, trying to move on but not quite there yet" emotions into a total club banger.
Check out the new video for yourself, below.