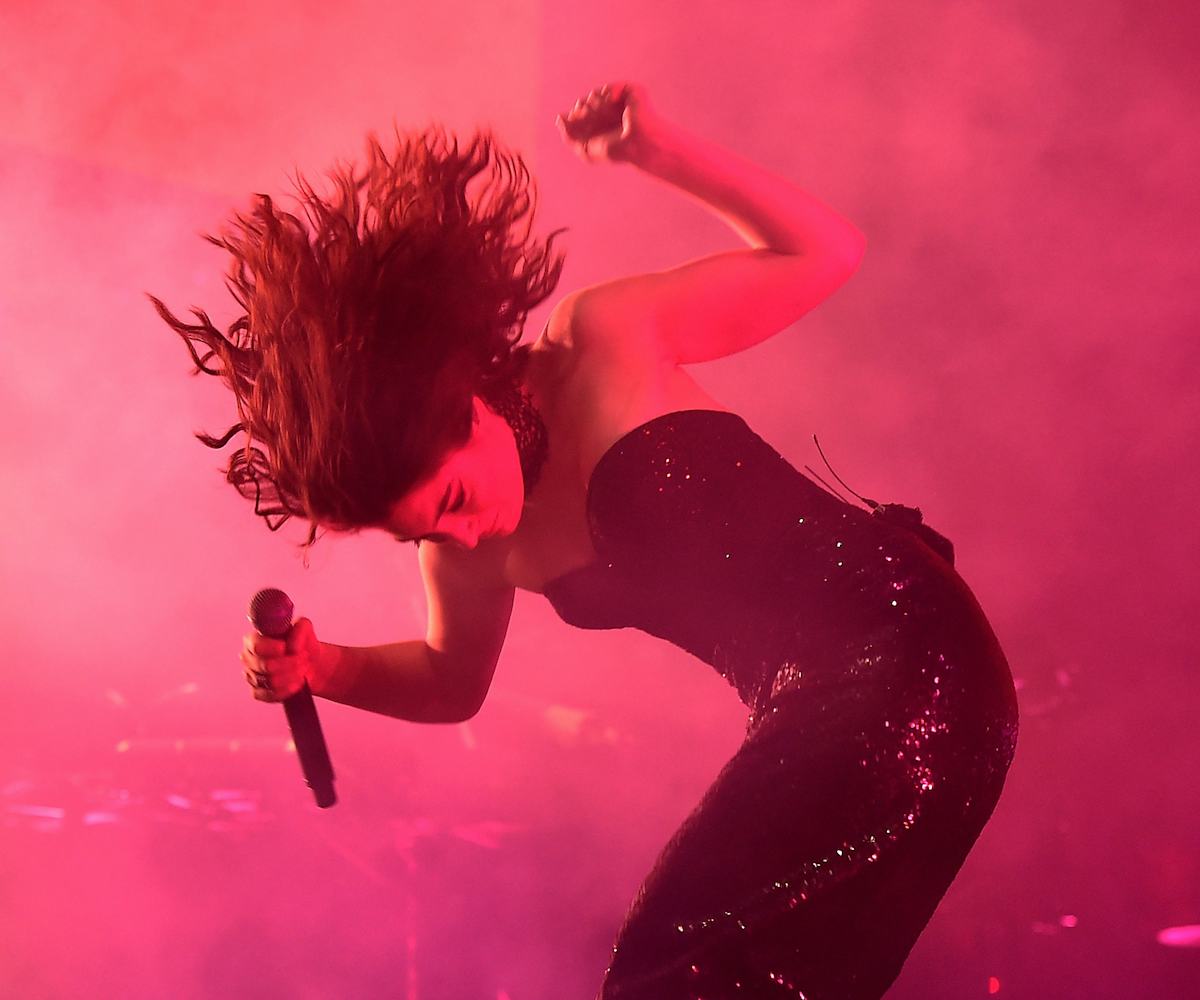 Photo by Kevin Winter / Getty Images
Lorde Opens Up About 'Green Light' Video In New Interview
She's far from the shy teen we met her as
We first met Lorde three years ago, as a gloomy teen singing about pop royalty. She's done a fair amount of growing up since then, and she's showing off a new side of herself in her soon-to-be-released album, Melodrama. In a video interview about the creation of the video for the song "Green Light," the New Zealand singer opens up about how she's changed and her thoughts on the optimistic jam's visuals. Check it out, below:
"I was very aware that this is the first thing that people had seen from me in three years," she says. "I was picking up where I had left off, which was, I always had dark lipstick on and a weird kind of outfit. And this time I was like, I want to look the way my friends see me. I want to feel like I could be any one of the young people who listen to my music."
In the music video, we see a night in the life of Lorde, making her way to the club–but not before stopping for a dance break on top of her car. Lorde explained that both her look and the concept for the video were inspired by her actual experiences: "I'm wearing the shoes that I wear every night when I go out partying at home. I call the car and I get in the car. All these things are taken from my real life."
The neon-lit visuals, which were filmed in Los Angeles' MacArthur Park, are directed by Grant Singer. Lorde explained her connection with Singer in the interview, saying, "We went out for dinner and before we knew it, it was four in the morning and we'd been talking about our dreams. We knew we were kindred spirits."
The video for "Green Light" has certainly been popular. It's already gotten more than 60 million views on YouTube since it dropped in March.
Melodrama, the album on which "Green Light" appears, will be officially released on June 16.