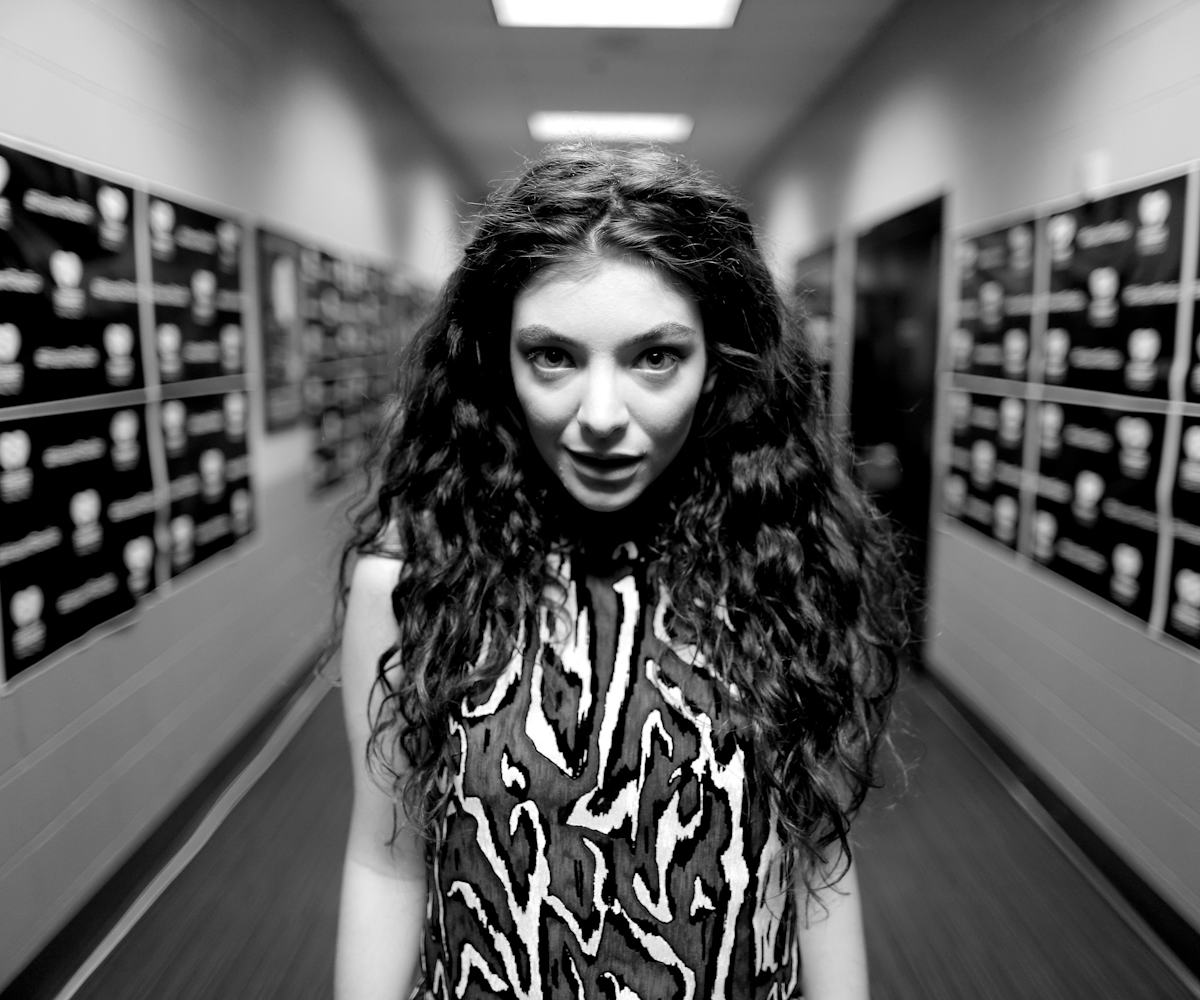 photo via getty images
lorde reveals more about the hunger games soundtrack
we mark our calendar for its release.
When we found out that Lorde was curating The Hunger Games: Mockingjay Part 1 soundtrack, we pretty much blew our lid, if you want the truth. After all, who better to score the District 13 uprising and revolution than the girl who has consistently challenged the music industry's ideals since emerging on the scene last year?
That being said, we haven't heard much more about the album from the outspoken singer or the highly publicized film since. That is, until today when Lorde tweeted "SEPTEMBER 29" along with a picture of the album art. Now, here's what we know for certain:
1. The title track, named "Yellow Flicker Beat," will be released next Monday (9/29).
2. The first line of the song is: "I'm a princess cut from marble, smoother than a storm." (Intriguing, to say the least.) 
3. The single will be available on iTunes and all digital retailers beginning next Tuesday (9/30).
4. The film + the track will be a w e s o m e.
The only question we still have? Do we really have to wait until Monday?