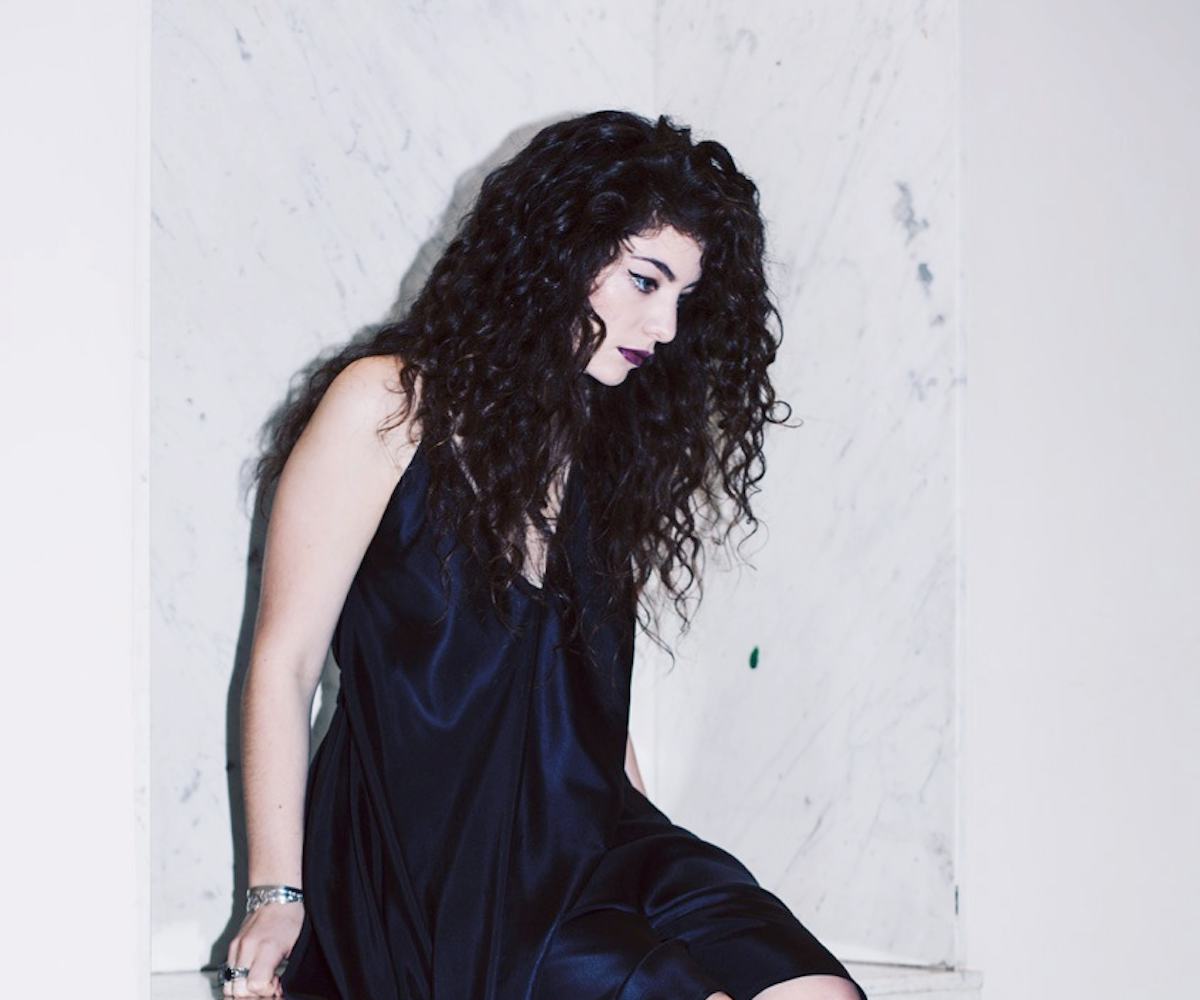 photo by frances carter
lorde is curating + creating the lead single for 'the hunger games: mockingjay part 1' soundtrack
get ready for a revolution.
The Hunger Games has a reputation for providing the general public, YA-loving or other, with action-packed scenes, heart-pounding plot twists, will-they-won't-they love triangles, and, perhaps most notably,  a kickass accompanying soundtrack.
Arcade Fire, Birdy, Kid Cudi, and an original collaborative anthem by The Civil Wars and Taylor Swift held us together as we watched Katniss battle her way throught the first, twisted "game." And Sia, Of Monsters and Men, The National, and Coldplay kept us going through The Quarter Quell. Now, as we prepare to enter uncharted territory (District 13) in The Hunger Games: Mockingjay Part 1, we're expecting a comforting, strengthening score to transport us into the dark film. 
Luckily, Mockingjay recruited Lorde to curate its soundtrack—choosing every artist and song on the soundtrack, as well as creating an original lead single for the film. The New Zealand teen, who is known for being hands-on with her work, visited the set this spring and sat down with the film's cast and creators, so not only does she understand the concept and purpose of the film, but she also understands the intention behind every cinematic decision and shot. "Curating the soundtrack for such a hotly anticipated film was a challenge, but I jumped at the chance," she said in a statement. "I think the soundtrack is definitely going to surprise people."