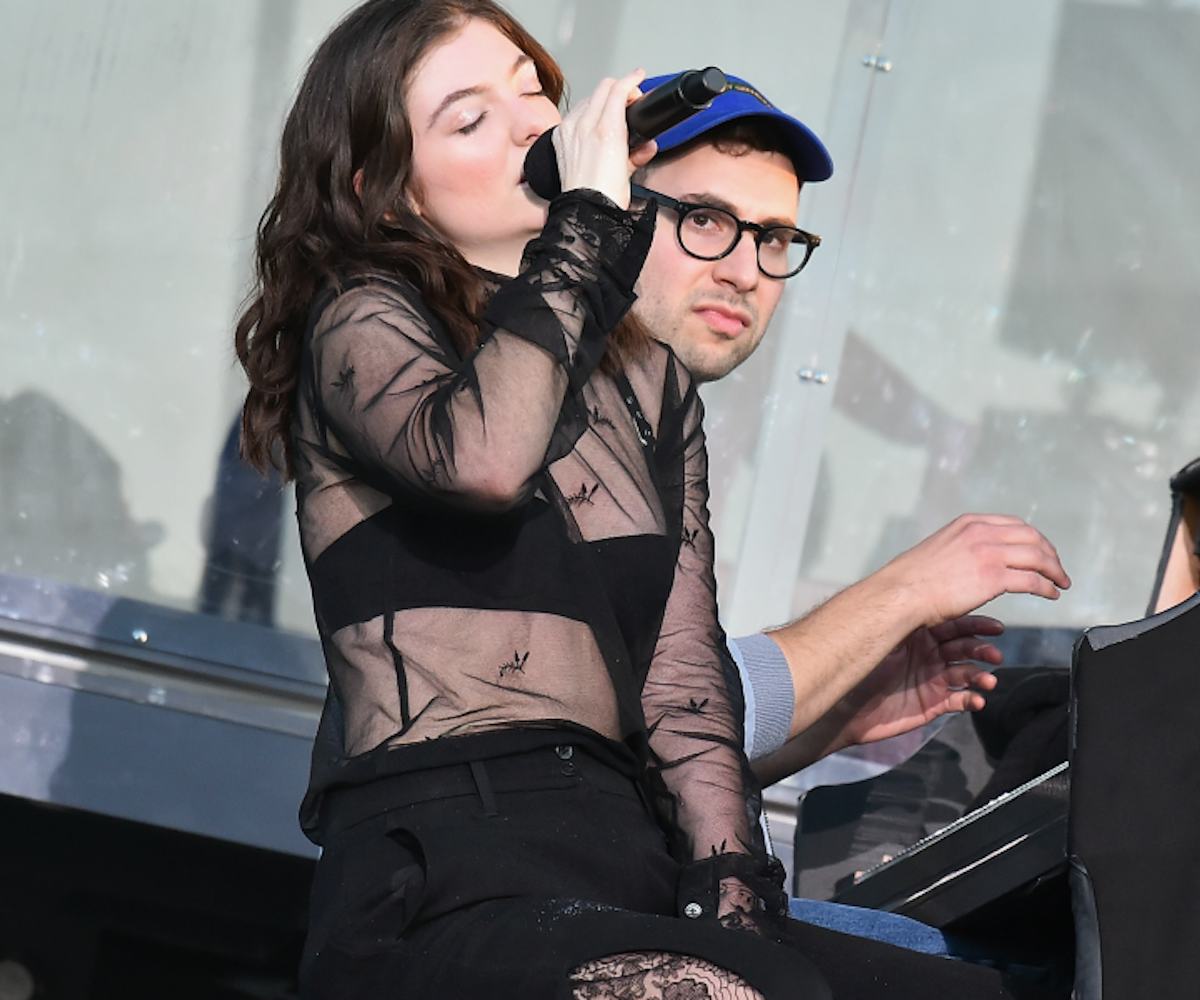 Photo by Theo Wargo/Getty Images
Lorde Says She And Jack Antonoff Are Definitely, Certainly, Absolutely Not Dating
Earlier this year, Jack Antonoff and Lena Dunham called it quits after five years of dating. Since then, there has been pretty much nonstop chatter about whether or not Antonoff is now getting in on with singer Lorde—which both have vehemently denied numerous times. Problem is, nobody seems to believe them (maybe because they keep saying that they love each other and keep getting caught snuggled up).
Antonoff has claimed this is all "heteronormative nonsense," which has a lot of truth to it: Famous young people tend to not be able to be in the same zip code as one another without people saying they're in a relationship. The two have been awfully cozy, but BFFs are also allowed to have super-comfortable relationships with one another without it being romantic. Not to mention, Antonoff did pen a bunch of songs for Lorde's latest album, so it makes sense that the two would be close and want to spend time together.
In a live Instagram video, a towel-clad Lorde again denied rumors that she has been seeing Antonoff. She also talks about making a quilt on tour, but she didn't talk about it for long because it made people start leaving her video stream. Regarding her relationship status, she says, "Guys: Never. No. Jack and I are not dating. For the last time. But I love him, he's awesome. But we're not dating. Please!" So that's that.
Think about all the things you can do now that this has been settled. Clean your room? It's probably about time. Go volunteer at a shelter? Awesome! Get a head start on that work assignment? You productive beast, you. Start a quilt? We bet Lorde can give you some tips, so get that sewing machine ready.
Check out the video below to see a recording of Lorde's Instagram chat—the part about Antonoff starts at 20:15.