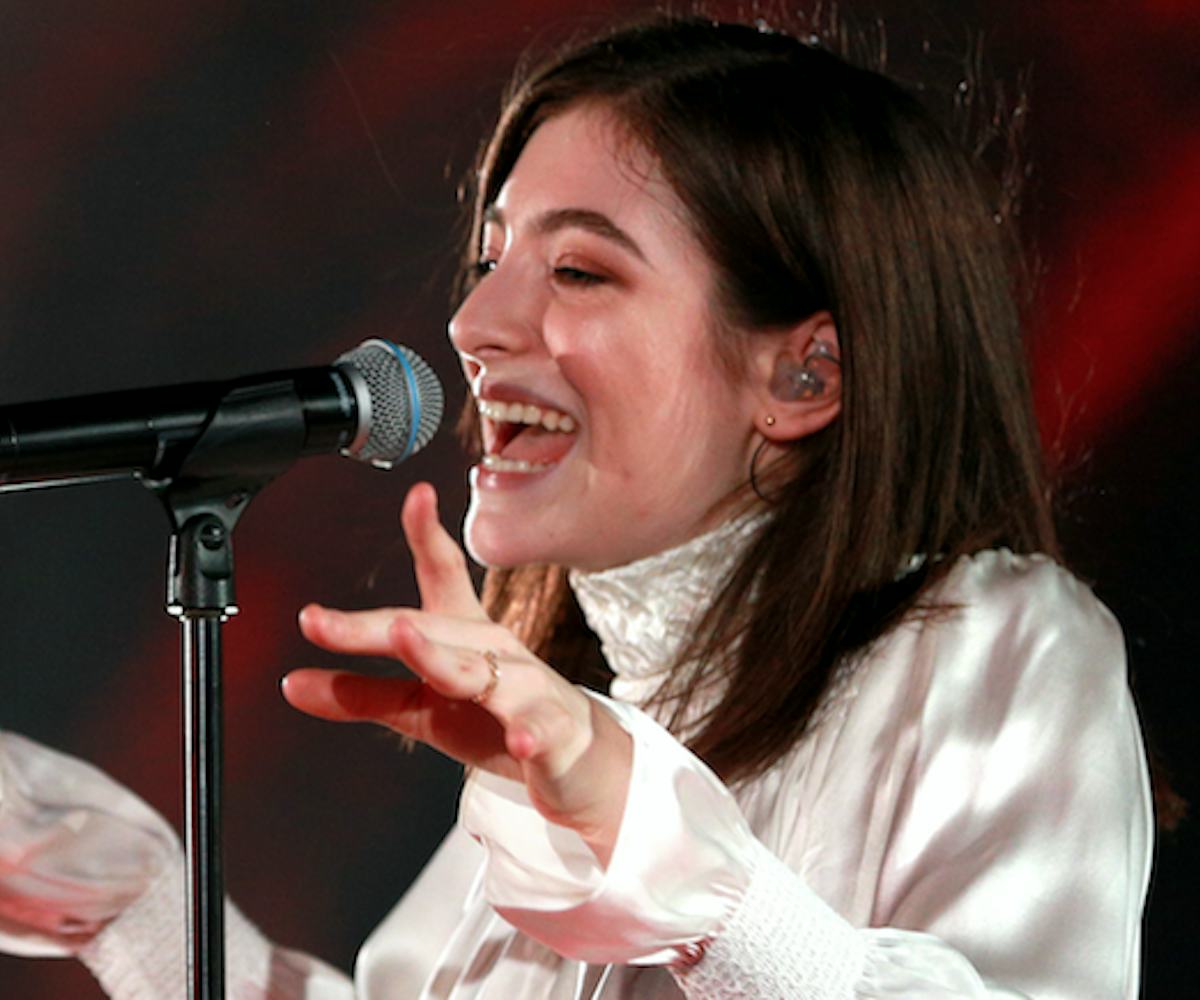 photo by Rich Fury/getty images
Watch Lorde's Stripped-Down Covers Of Your Favorite Kanye Songs
She did "Love Lockdown" and "Runaway" justice
Will Lorde ever stop covering Kanye West songs? We certainly hope not. In the past, the "Green Light" singer put her own witchy twist on Ye's "Hold My Liquor" and "Flashing Lights," and now, she's sprinkled even more moody magic over singles from West's 808s & Heartbreak.
The singer, who is currently on her Melodrama World Tour, gave fans a treat by performing stripped-down renditions of "Love Lockdown" and "Runaway" during the tour's stop in Chicago.
"It must be nice to come from the same place as Kanye West," she, reportedly, told the crowd before launching into an a capella cover of "Love Lockdown." She also later mashed up West's piano-driven "Runaway" with one of her own piano ballads from Melodrama, "Liability." And, honestly, it's an incredible collab. 
Back in 2014, West put his own flair on Lorde's music when he remixed her single, "Yellow Flicker Beat," off of The Hunger Games: Mockingjay Part 1 soundtrack. 
You can see clips of both of her performances, below.