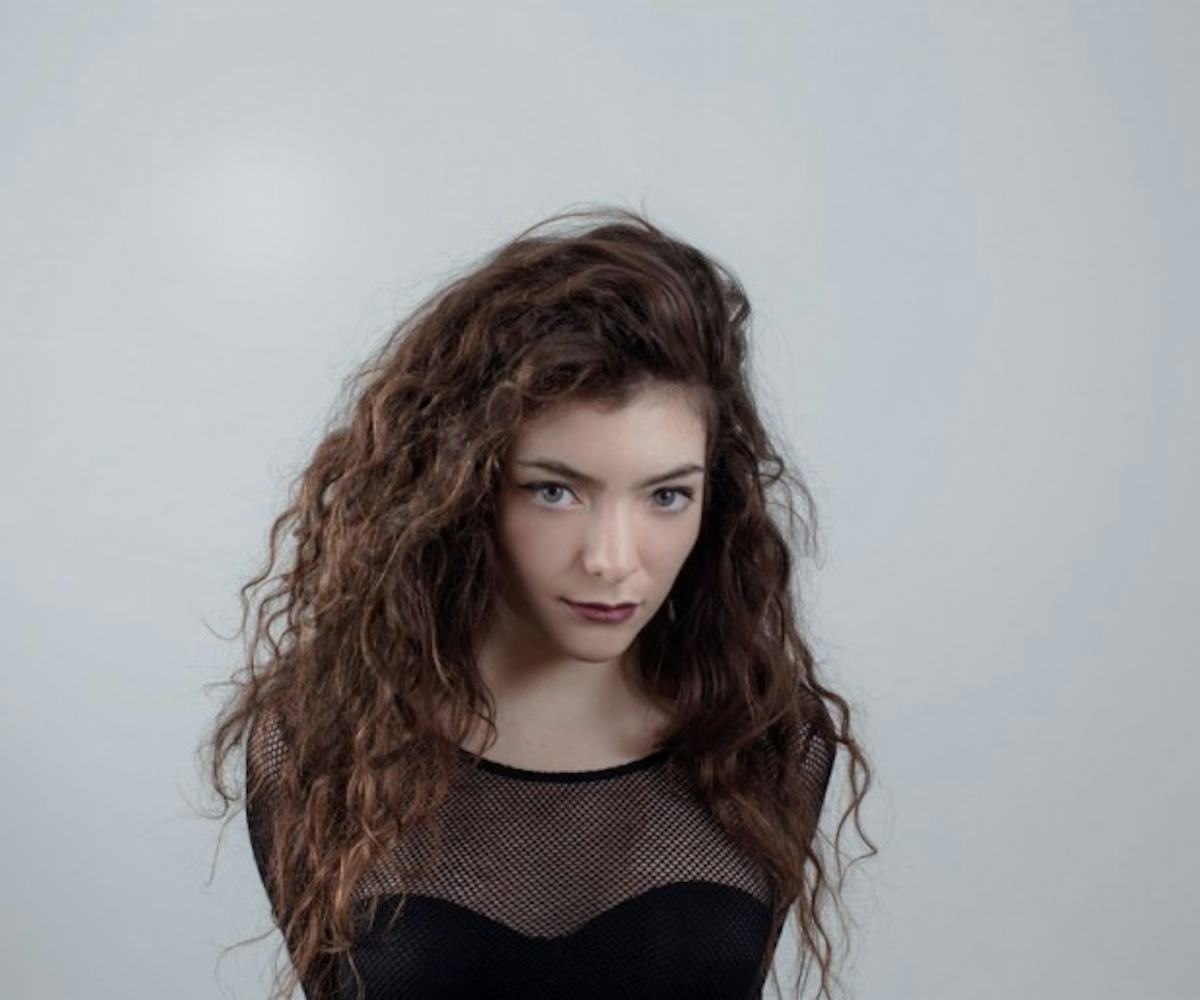 Photo by James K. Lowe
Lorde's New Single Is Called 'Green Light,' And It's A Banger
The cryptic lead-up to Lorde's first single in three years will come to a thunderous crescendo on Thursday when the Kiwi singer drops "Green Light" at 2pm EST. Lorde revealed the song's title in a tweet Wednesday, saying how proud she is of her latest effort. "It's very different, and kinda unexpected," she wrote. "It's complex and funny and sad and joyous and it'll make you DANCE."
That last part may come as a bit of a shock to those expecting Lorde to double down on the morose bedroom pop that made her debut record Pure Heroine such a phenomenon. Based on the three short clips we've heard, Lorde has indeed crafted an up-tempo banger, along with a Grant Singer-directed video that is expected to drop alongside the song.
"It's the first chapter of a story i'm gonna tell you, the story of the last 2 wild, fluorescent years of my life," Lorde added. "This is where we begin."
Lorde also shouted-out Jack Antonoff on Twitter, which leads us to believe that Taylor Swift's frequent collaborator either assisted on "Green Light," or, most certainly, other tracks featured on her upcoming album. Now about that album: Lorde has yet to reveal a title or a release date, but she's directed her fans to the website imwaitingforit.com, where some major news should be dropping any moment. In other words, these are exciting times if you're a Lorde fan.
Check back tomorrow for your first official listen of "Green Light."