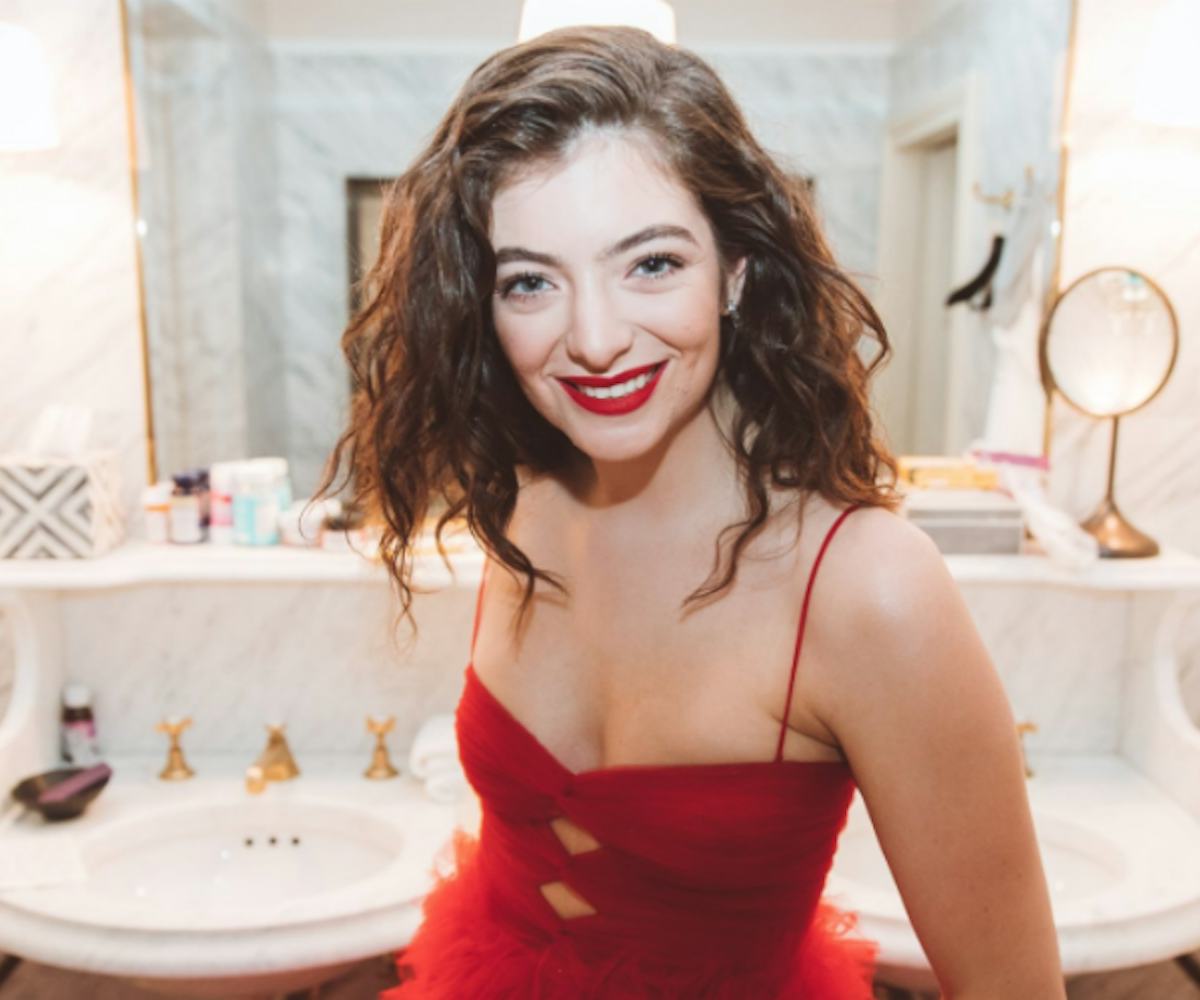 Photo Via @Lorde.
Lorde Thanked Her Fans For "Believing In Female Musicians" In An Ad
Another reason to love her
Lorde continues to shine after taking a stance at the Grammy Awards this past Sunday.
After being the only Album of the Year nominee not invited to give a solo performance during the show, the singer decided to reflect on the positive via a full-page ad in the The New Zealand Herald. In the handwritten advertisement, Lorde took the time to thank those who supported her Grammy-nominated album, Melodrama, while shouting out some amazing female artists.
"Last night I saw a lot of crazy & wonderful things," she wrote in reference to the award show. "I just wanted to say thank you, from the bottom of my heart, for loving & embracing Melodrama the way you did. My nomination belongs to you. Thank you, also, for believing in female musicians. You set a beautiful precedent!" Shayne Currie, The New Zealand Herald's managing editor, shared the full note on Twitter, which you can see below.
The advertisement additionally featured doodles and highlights from her night, like "Jay Z's hands are really soft" and "I met Stevie Nicks and almost cried." There's also a little scribble of a crown above SZA's name, which we are so here for. 
Let this be a lesson to The Recording Academy: You can't bring a great musician down. Also, in case anyone was wondering, yes, Lorde can most definitely murder a stage.