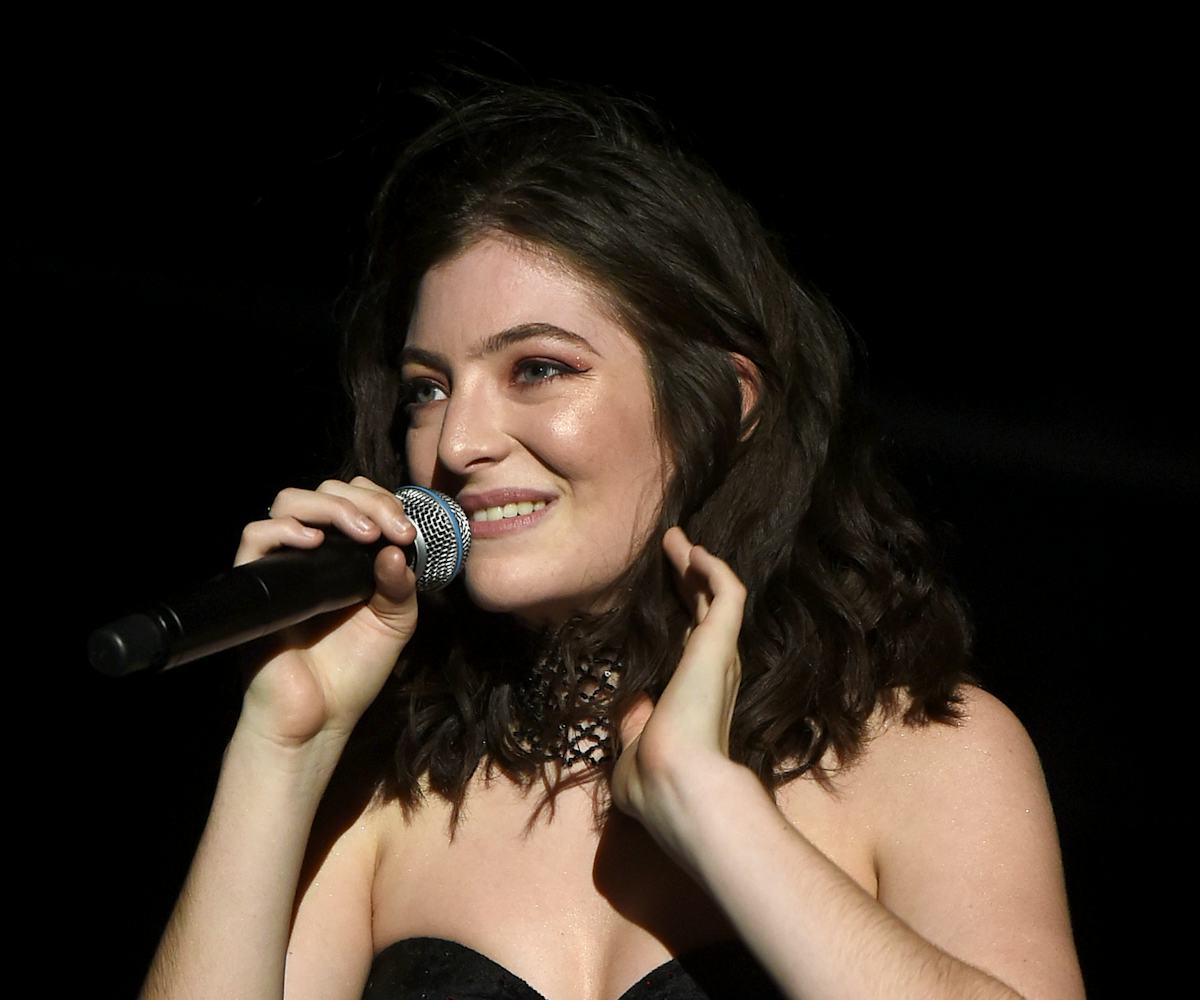 Photo By Kevin Winter/ Getty Images.
Lorde Confesses To Secretly Reviewing Onion Rings On Instagram
Just when we thought she couldn't get more charming
Update 6/16/17: On The Tonight Show last night, Lorde confirmed that she was, indeed, the one behind the Instagram account dedicated to reviewing onion rings. "I didn't realize it would be a thing," she told Jimmy Fallon, noting that she took it down because she was worried "people would throw onion rings at me on tour." Watch the full confession here. 
Lorde is set to release her highly anticipated sophomore album this Friday. It's done, it's written, it's been mastered. From the time of completion to some time recently, the singer's apparently been keeping busy by reviewing onion rings on a secret Instagram account. Talk about charm overload. 
The very dedicated reporters over at Newshub in New Zealand, clearly doing the work that truly matters, did some investigating and found an account by the name of OnionRingsWorldwide. It's since been deleted, allegedly after the outlet reached out to Lorde's management, but the site makes a pretty convincing case that the singer was the one running it.
For one, the account only had 24 followers, one of which was Lorde and others being her fellow colleagues. For two, the locations of the onion ring joints reviewed seem to match up to performances and/or interviews the singer's done in the past month or so. For three, the language used appears to be distinctly Lorde-like; one review reads: "Tempura onion ring eaten ceremoniously on plane from Tennessee to New York. Very good—thick, sweet onion and delicious chewy batter. Served with a slightly spicy (totally non-traditional) sauce. 4.5/5." The outlet also notes that, in a separate post, she spells "flavour" with a "u," something Kiwis are known to do. The fourth, and definitely most creepy, observation is that the fingernails of the person holding the rings appear to be "undeniably similar" to Lorde's. 
Neither Lorde nor her management has responded to comments regarding the account, probably because she has an album to promote. But we're definitely sad to see it go, if only because we'd love to hear her thoughts on Outback Steakhouse's iconic Bloomin' Onion. And because it was a missed opportunity to coin "Lorde of the Onion Rings" as her alias.