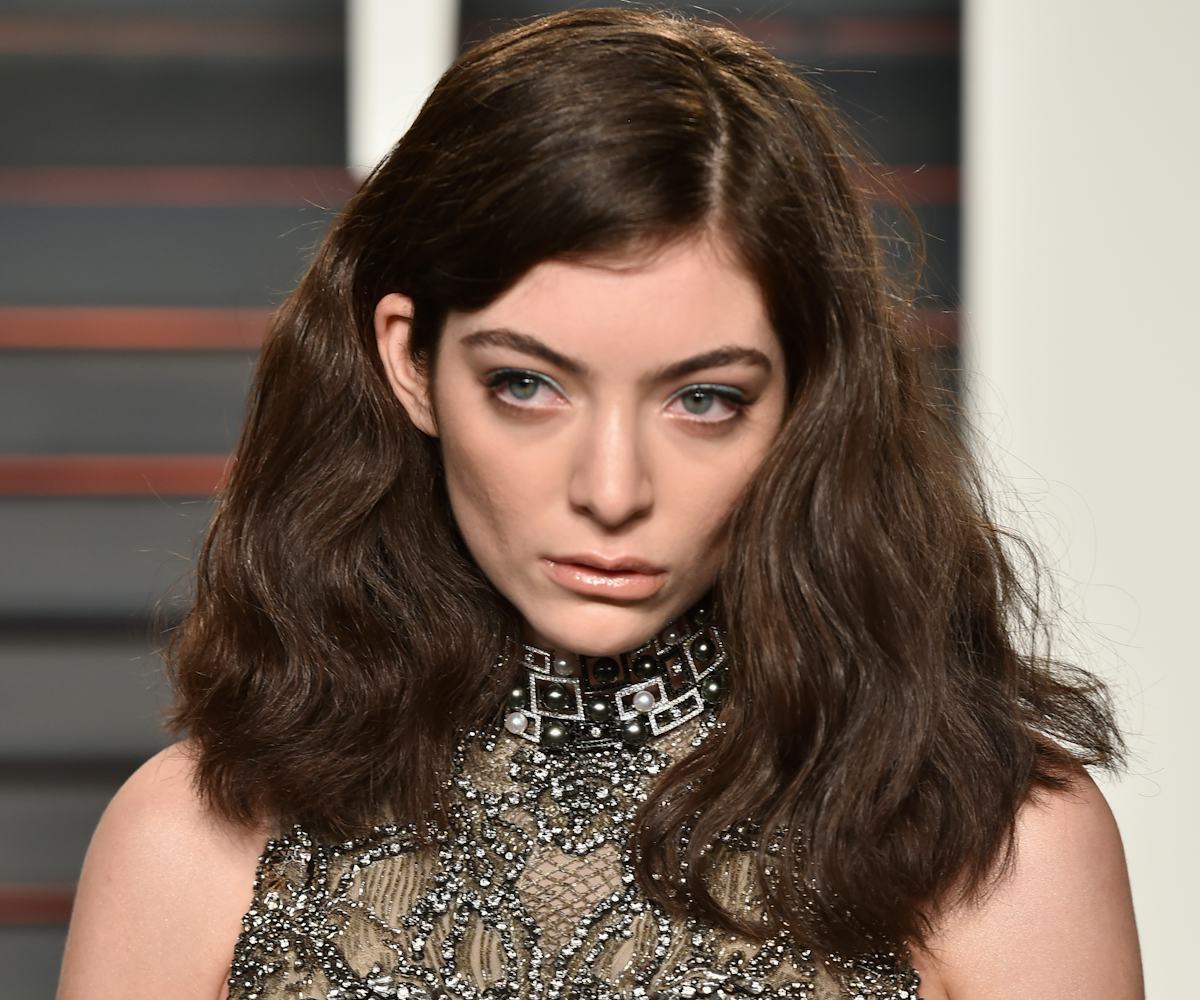 Photo by Pascal Le Segretain/Getty Images
Lorde Shared An Update On Her Next Album
It's been three years since Lorde released her breakout success Heroine into the world. As her grand debut, the album launched the 19-year-old from her home base of New Zealand to instant international stardom. As Lorde completely dominated the charts, she joined the ranks of alt-pop artists like Lana Del Rey, Charli XCX, Marina and the Diamonds, and Tove Lo to name a few. But aside from the tracks on the motion picture soundtrack for The Hunger Games, we haven't heard a peep out of Lorde since then.
Last night, a restless fan who is impatiently waiting for her next album lashed out and left a brash comment on Lorde's Instagram. Much to their surprise, she actually replied back with a prompt update that shut them up quick. In case you needed a reminder, don't mess with Lorde. She will not tolerate your sass.
While details regarding Lorde's forthcoming LP are under wraps, she has definitely been hinting at collaborators. The singer-songwriter recently posted a picture with Flume captioned "Harley's Angels." Two months ago, she tweeted about her progress while working with Jack Antonoff.
We won't be pressing Lorde about anything anytime soon. If we've learned anything about long-awaited and highly anticipated album rollouts this year, it's that you need to give artists their space. When they're ready to release their albums, it will happen. The result will be something legendary and totally worth waiting.
In the meantime, revisit our interview with Lorde's little sister, India Yelich-O'Connor.