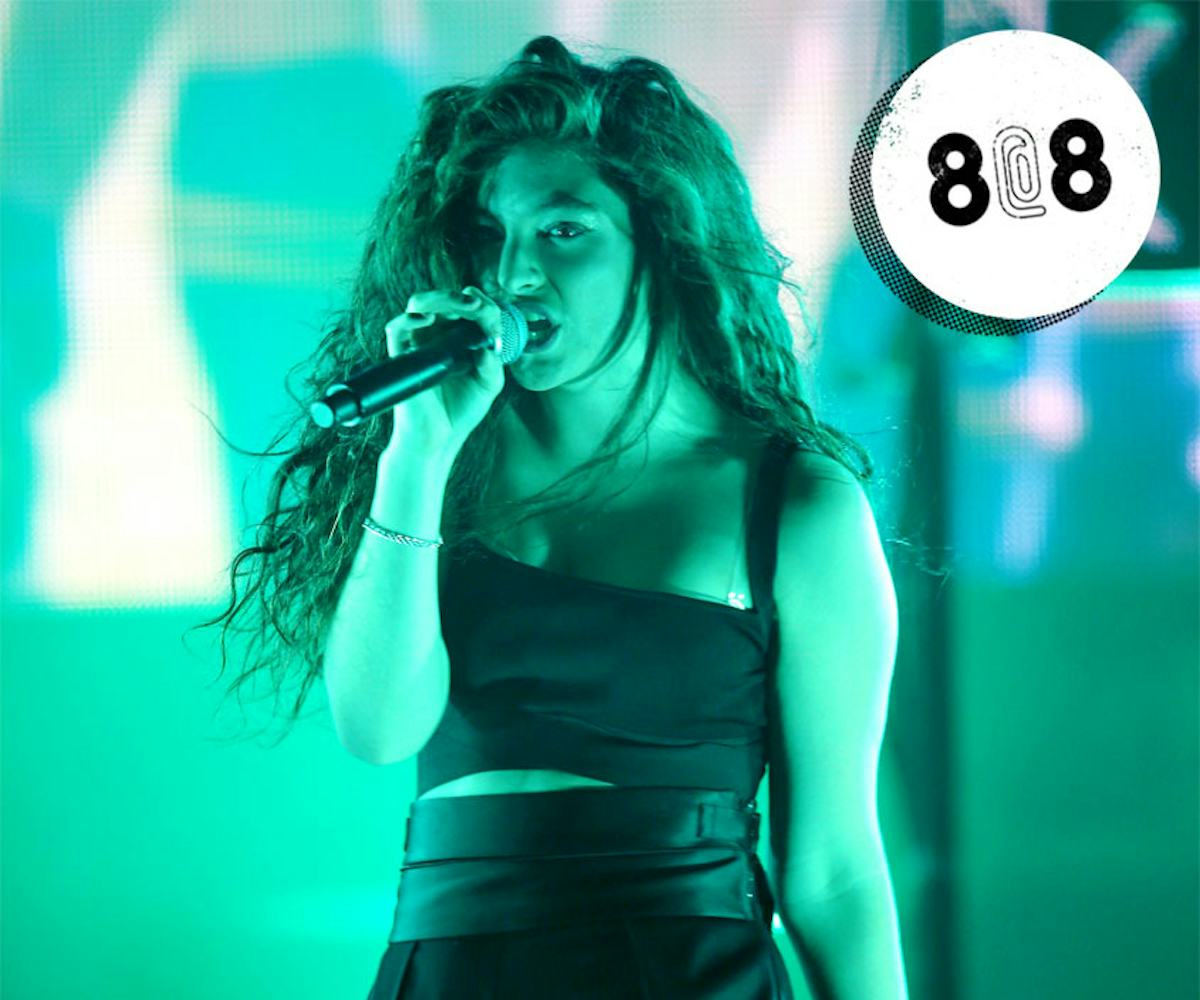 photo via getty images
8@8: your morning scoop
watch a 12-year-old lorde sing kings of leon.
Today is...
The U.S. General Elections! It's time to read up and inform yourself, then get out there and vote!
News of the day:
+ We already look to Kitsune Maison's flagship compilation series for a round up of dope up-and-coming artists. Today, they release The Sweet Sixteen Issue, hoping that we can appreciate these undiscovered artists with the fresh outlook of an adolescent. Buy it on iTunes and discover music from newcomers like Kwamie Liv, Citizens!, and Buscabulla. 
+ Cara Delevingne is prepping for the festivities early this year, with a super weird, hilarious clip teasing her new Topshop's holiday campaign.
+ If you rock glasses and are ready for some new frames that make more of a statement, today Warby Parker releases their Winter Collection! With eight new tones and six new shapes, get ready for a brand new you. This season they're all about multi-tonal pieces and reinventing their own vintage designs. Shop the collection here starting at 10am!
+ As part of Coca Cola's AIDS awareness campaign, Queen has released a new remix of "Let Me In Your Heart Again," featuring vocals from the late Freddie Mercury. Support an awesome cause, listen to some classic music with a modern twist, and purchase the track on iTunes!
+ Nowadays Lorde has so much influence, she literally curated the Hunger Games soundtrack. Listen to this pop star's throwback recording of King of Leon's "Use Somebody"—back before she was royalty.
Deal of the Day:
Kate Spade's 'Surprise Sale' gives shoppers up to 75% off of select items, which includes everything from statement jewelry to mod cocktail dresses. Just visit their website for details!
Advice of the Day:
"Sometimes you just have to put on lip gloss and pretend to be psyched." - Mindy Kaling
GIF of the Day: