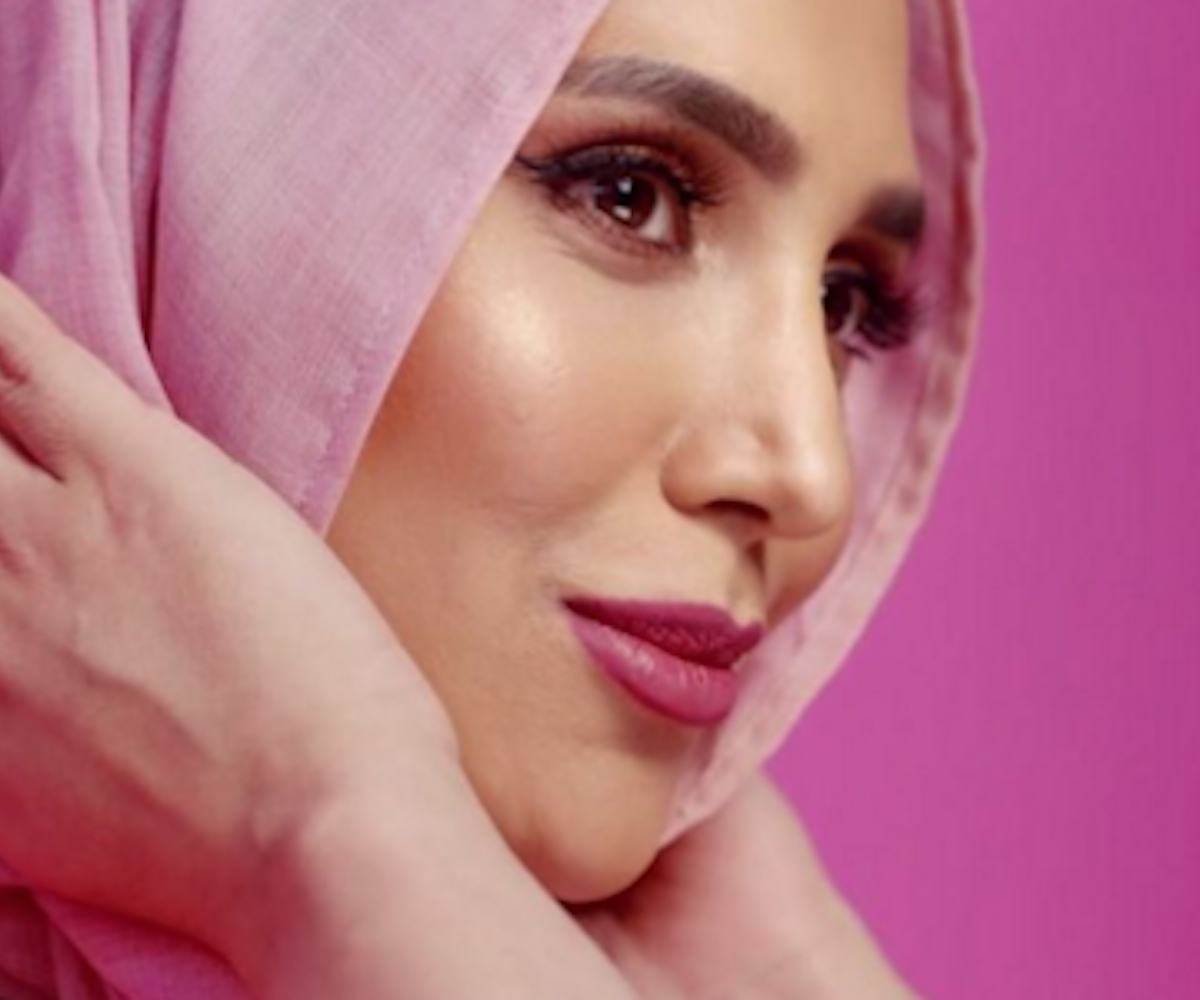 Photo via @amenaofficial Instagram
L'Oréal Casts Hijab-Wearing Model In Its Latest Hair Campaign
"Whether or not your hair is on display doesn't affect how much you care about it"
UPDATE 1/22/2018: Khan has stepped down from the campaign due to controversy behind a number of her tweets from 2014, which were considered by some to be "anti-Israel." The tweets in question have since been deleted, and Khan has posted the following statement to her social feeds:
A spokesperson for L'Oréal has released the following statement to BBC:
We have recently been made aware of a series of tweets posted in 2014 by Amena Kahn, who was featured in a UK advertising campaign. We appreciate that Amena has since apologised for the content of these tweets and the offence they have caused. L'Oréal Paris is committed to tolerance and respect towards all people. We agree with her decision to step down from the campaign.
Amena Khan has just become the first hijab-wearing model to star in a major hair care campaign. The beauty blogger and headscarf designer stars alongside other women in L'Oréal's new U.K. campaign for its Elvive collection of products.
In the video, each woman talks about her specific hair concern. While the usual suspects are thrown around, from finding your first gray to having flat volumeless hair, Khan's stood out from the rest. She shatters the misconception that just because her hair isn't shown in public, it's not a big part of who she is. "Whether or not your hair is on display doesn't affect how much you care about it," she says. 
In an interview with British Vogue, she speaks more on the subject. 
You have to wonder—why is it presumed that women that don't show their hair don't look after it? The opposite of that would be that everyone that does show their hair only looks after it for the sake of showing it to others. And that mindset strips us of our autonomy and our sense of independence. Hair is a big part of self-care.
She goes on to explain that how, as a child, she didn't see anyone in the media represented that she could relate to, and how she hopes this ad could help others feel a sense of belonging.
While this campaign may not make its way over to the U.S., we do hope to see more beauty brands representing all hair types—including ones that are covered up.