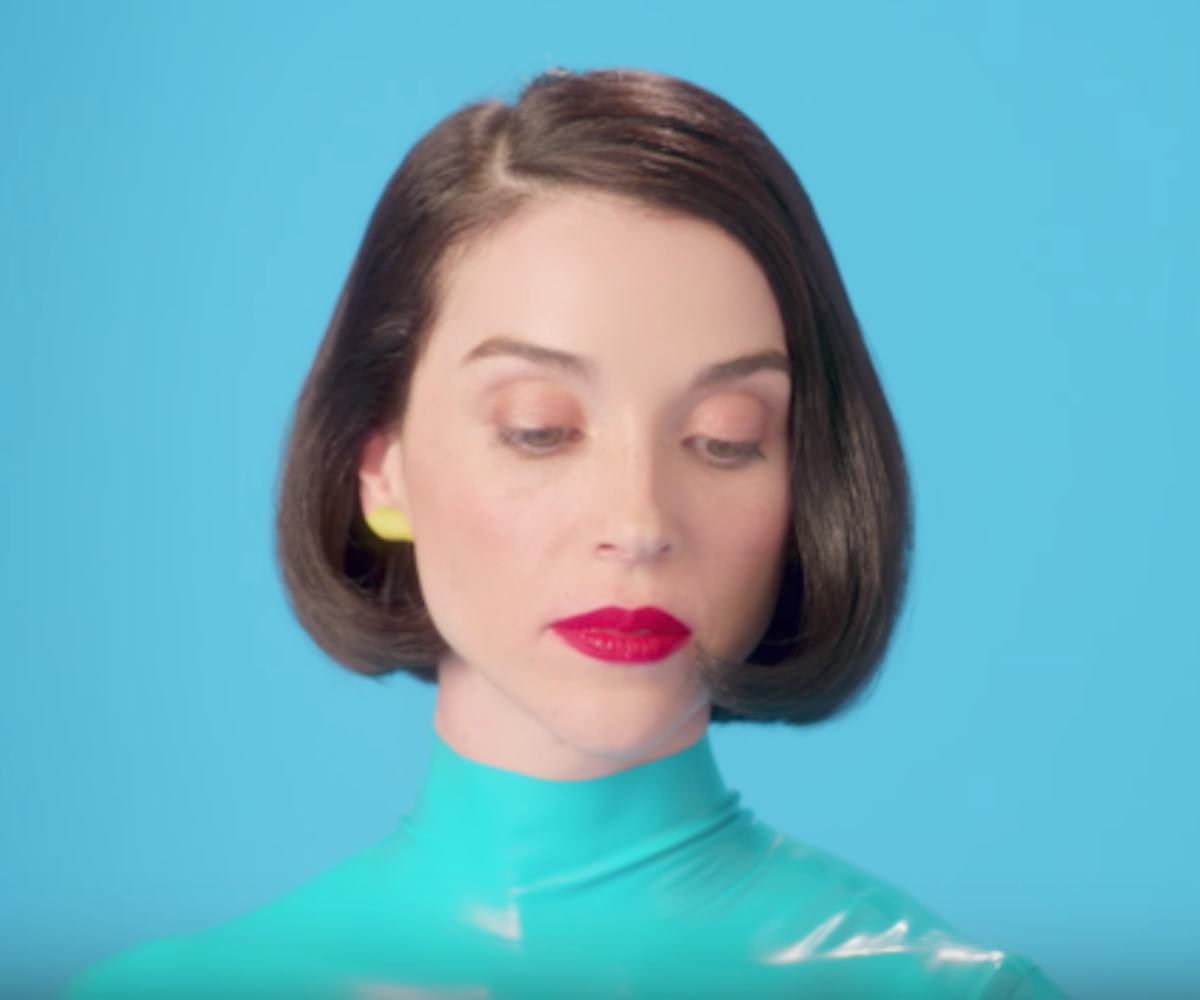 screenshot via youtube
Watch St. Vincent Eat A Piece Of Very Alive Sushi In Her New Video
MASSEDUCTION is due out October 13
NYLON cover girl St. Vincent just delivered a bubbling new music video for her new single, "Los Ageless," a tongue-in-cheek song that both glorifies and parodies the youth-obsessed culture of Los Angeles. It's the unofficial (and bicoastal) counterpart to her song "New York," and emulates the freeing energy you feel when hopping on a motorcycle and zipping past traffic. It's also very appropriate for those long nights out (and in) with a tempestuous lover, thanks to its aggressive beats, sensual synths, and guttural guitar strums.
Directed by Willo Perron, the twisted technicolor video features a slew of colors—from Pepto-Bismol pink to scarlet red, cerulean, and everything in-between. She even has an iconic Guy Bourdin-inspired moment, having her face pulled and stretched for a little nip and tuck, before eating a piece of very fresh—and alive—sushi. 
The fashion doesn't fall far behind either, thanks to an eclectic mix of skin-tight Latex, red lace, turquoise turbans, and cheetah print swimsuits as seen in her "New York" video. It's a brilliant first look into the complex world St. Vincent has created for us on her upcoming album, and we can't wait to get lost in it. 
Watch "Los Ageless," below, and be sure to keep your eye out for MASSEDUCTION, due out October 13.